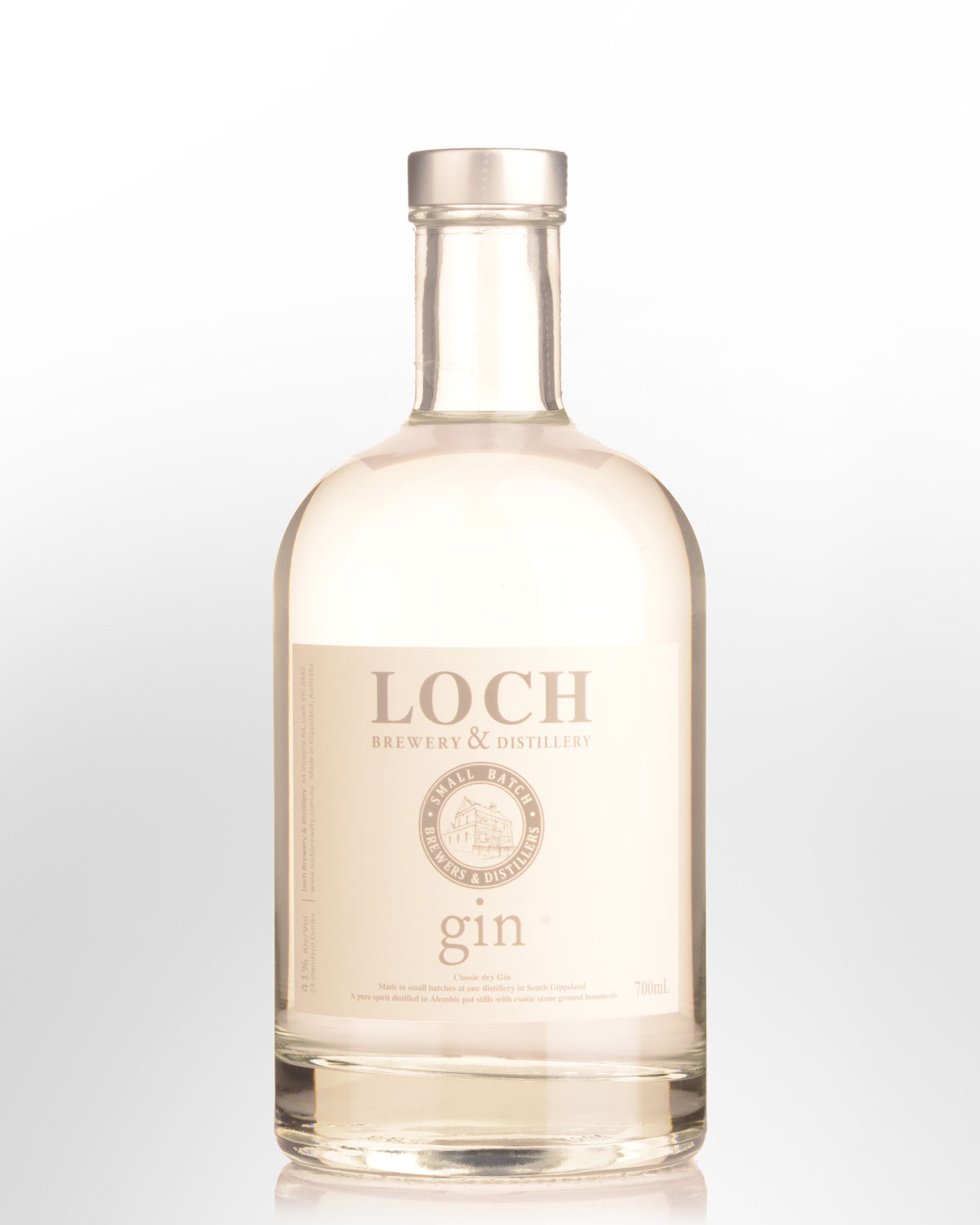 Loch Distillery Small Batch Gin (700ml)
Proprietor, Craig Johnson became a devotee of single malt whisky fifteen years ago while living in Melbourne. It started a journey that led to the small Victorian country town of Loch in South Gippsland, occupying an old bank building which now houses the distillery, brewery and cellar door. In between, Craig spent time with Bill Lark in Tasmania learning the art of distilling before designing a small brewery (in order to make whisky). Craig's copper distillery equipment (hand beaten in Portugal) was not readily available in Australia however the rest of the operation was made from locally sourced materials.
Whisky enthusuats will be ahppy to know that Single Malt Whisky production commenced in March 2015, distilled from in-house beers for malt spirit At the turn of each year a small cask sample will be released marking the maturation of the spirit and its journey towards the first mature batch of Loch Single Malt Whisky.
As for their pot distilled Gin, "The heart will remain constant, with subtle seasonal variations during the year as different botanicals become available from our garden."
Tasting note: Crystal clear with considerable legs. Presents an engaging bouquet of curry leaf, white pepper, juniper and turmeric over citrus, following through to a vibrant, mildly peppery citrus peel and juniper profile and a creamy finish; nicely harmonised flavours; subtle pepper / pine notes and suggestions of peppermint ice cream in the fade. Auspicious beginnings. Look forward to the whisky! 41% Alc./Vol.