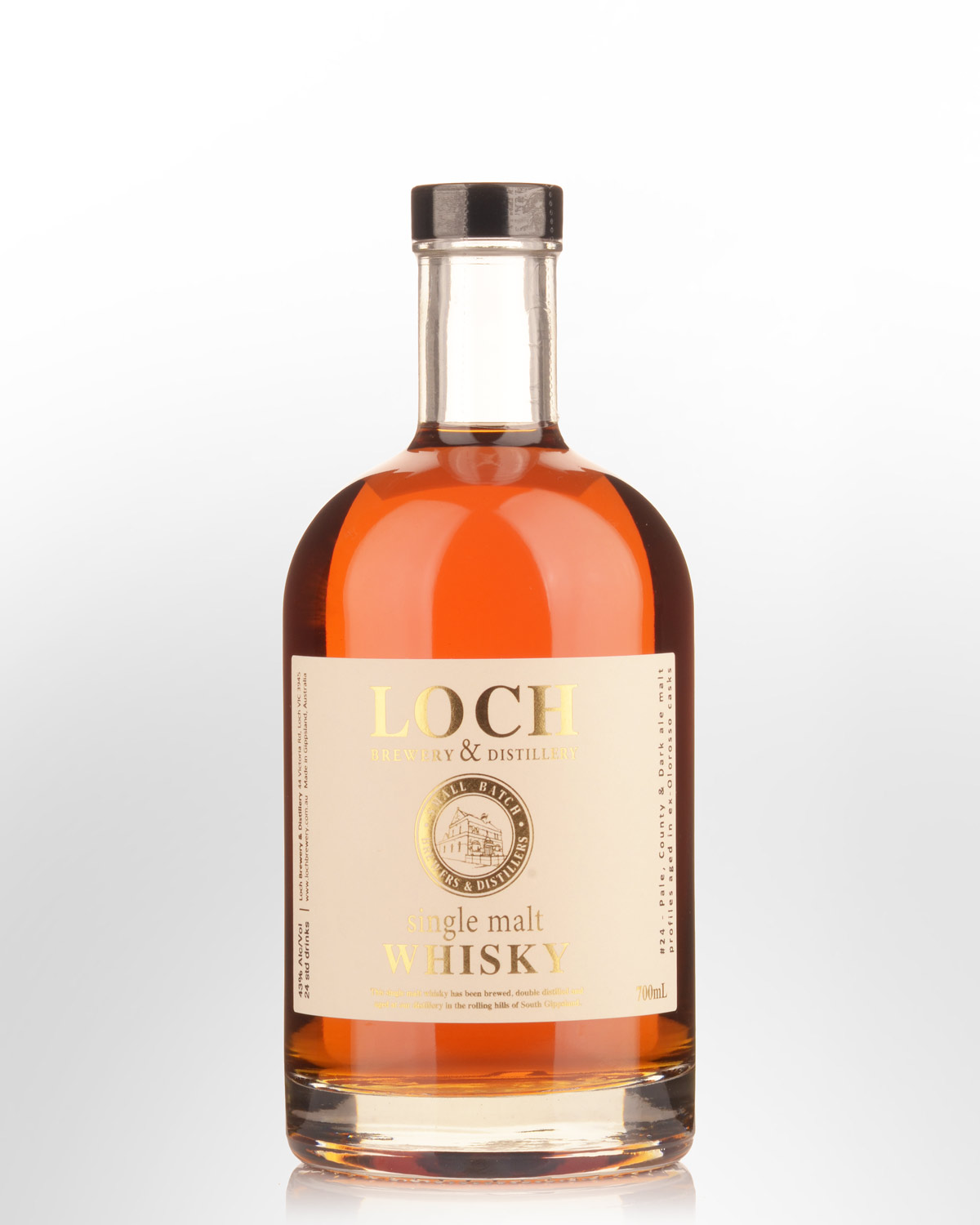 Loch Distillery Olorosso Cask Matured Single Malt Australian Whisky (700ml)
Gippsland, Victoria,
AUSTRALIA
Small scale and one batch at a time, Melinda Davies and Craig Johnson continue to experiment with a range of cask types to mature their beer-inspired malts. This time it's an 'Olorosso' sherry cask. The copper coloured whisky has a creamy nose-feel with orange infused dark chocolate, orange spice cake and suggestions of dried apricots. It's pure and easy drinking with the softest of deliveries and a flavour reminiscent of cream tea biscuits. The sherry input is moderate, rather than smothering, adding a glaze of sweetness to the barley. Distilled from Best Bitter, County Ale and Dark ale profiles. 43% Alc./Vol.