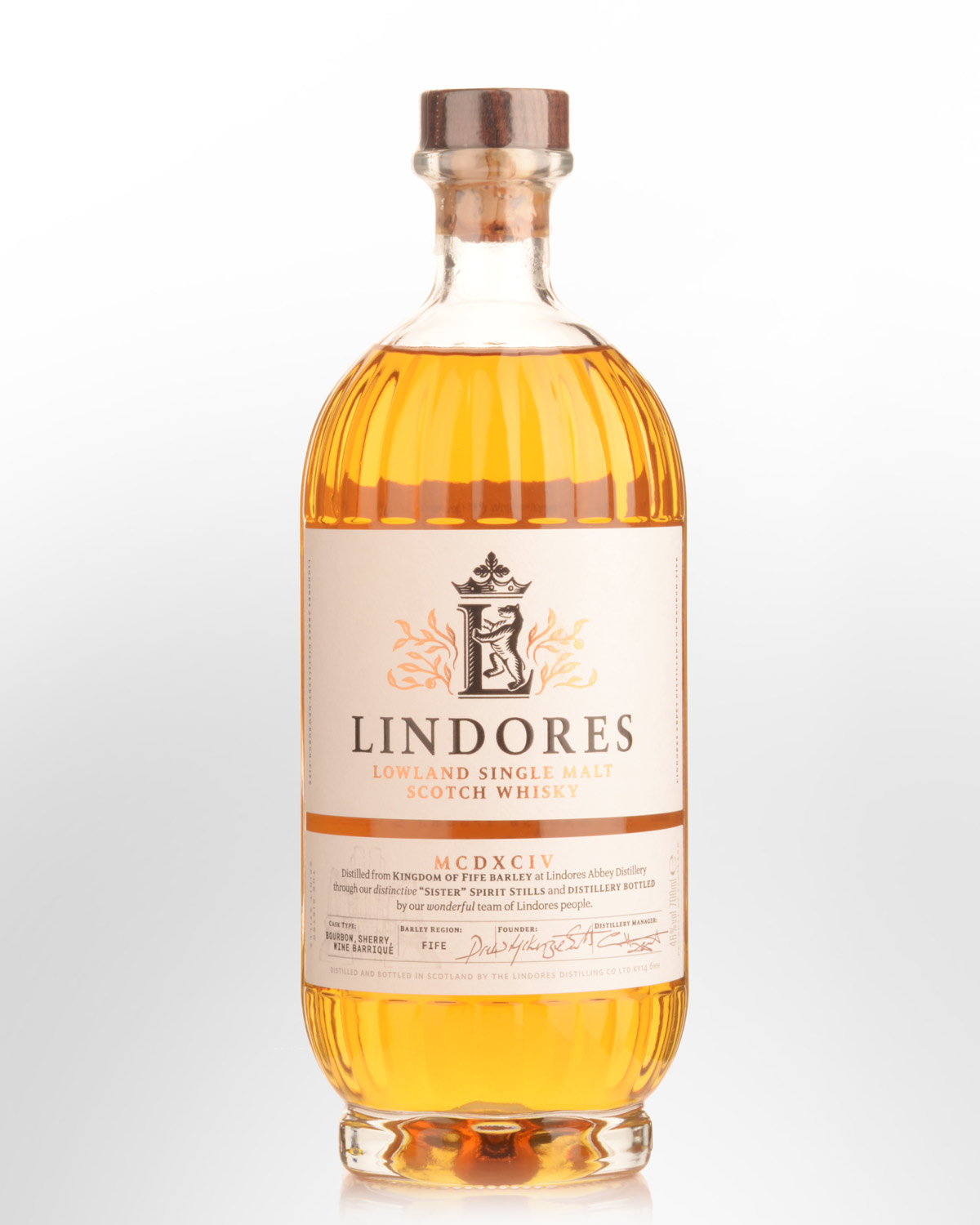 Lindores MCDXCIV Single Malt Scotch Whisky (700ml)
Lindores Abbey is the officially recognised site of the first recorded distillation of Scotch whisky. It was back in 1494 that King James IV commissioned Brother John Cor at Lindores Abbey to make aqua vitae with eight bolls of malt. For more than 100 years, the preservation of the ruined abbey has fallen to Drew McKenzie-Smith and his family. Several years ago he learned of the abbey's significance to the industry after visiting a website called Connoisseur Scotland. Further inspiration came when he was shown a copy of the late Michael Jackson's book, 'Scotland and Its Whiskies.' In it, Jackson wrote of Lindores, "For the whisky lover it is a pilgrimage". Following fifteen years of careful planning, construction work began on a new distillery that would not only capitalise on this whisky connection but also provide the means with which to preserve the abbey for future generations. In 2017, after five centuries of silence, the stills at Lindores Abbey began flowing again.
There are actually two releases now in Australia: Lindores MCDXCIV and the MCDXCIV Commemorative First Release. They're essentially the same liquid, distinguished by a subtle notation on the label. Both come aged in a combination of ex-bourbon, ex-sherry and STR red wine barriques from Burgundy. Both are three and a half year old Lowlanders. You might expect Lindores to be on the lighter side, however it's more like a young Speysider, nicely balanced and not shy on flavour. There's even a nod to Linkwood on the nose where the aromas show surprising weight; Cream tea biscuits, pear drops, light beeswax, cocoa and citrus are echoed with impressive purity, depth and texture of the palate. A fine astringency checks the length, but it's auspicious as far as inaugural releases go - all that's needed is more time to add further layers of complexity. 46% Alc./Vol. Tasted from a 15ml sample.
Other reviews... From bourbon, sherry and wine barrique. Either the great folks at Lindores would like to stress some kind of Roman heritage with the name, which I doubt, or the name refers to 1494, which was the year when the Exchequer Rolls of James IV of Scotland recorded the granting of malt to friar John Cor in order to make the first 'official' water of life in Scotland, at Lindores Abbey in the Lowlands. Those Exchequer Rolls, in their great wisdom, did not mention any kind of PX or red wine casks, but I'm sure that's been done parsimoniously here. Colour: straw. Nose: starts with rather a lot of weissbeer, some porridge, then sourdough and leaven bread, buckwheat crepes, just grist… Then more lemon juice, fresh cider and a few drops of wine vinegar. I believe you can't do it any more natural. The barriques have been very civilised, I find no merlot and no cabernet whatsoever. Phew. Mouth: pretty good indeed, very much on grains and breads, with only a drop of lemon juice, bitter ale, then really a lot pf pepper and nutmeg from the oak. Perhaps not totally integrated and balanced yet, but that should come. Finish: anecdotal, with some bitterish oak and notes of eggplant and artichoke. Comments: not sure it's totally ready yet, but when the base is nicely bready like this, beyond the oak, the future should be bright. 78 points - whiskyfun.com
Notes from the producers... Colour: Golden. Nose: Elegant, soft, mellow vanilla, caramel notes playing with orchard fruits and sweet pear drops. Reminiscent of toffee apples! Palate: Smooth with a creamy texture and a perfect balance of mellow vanilla, dried fruits, citrus touches with a hint of spice. Finish: Medium length, delicate but lingering finish. Non chill filtered.