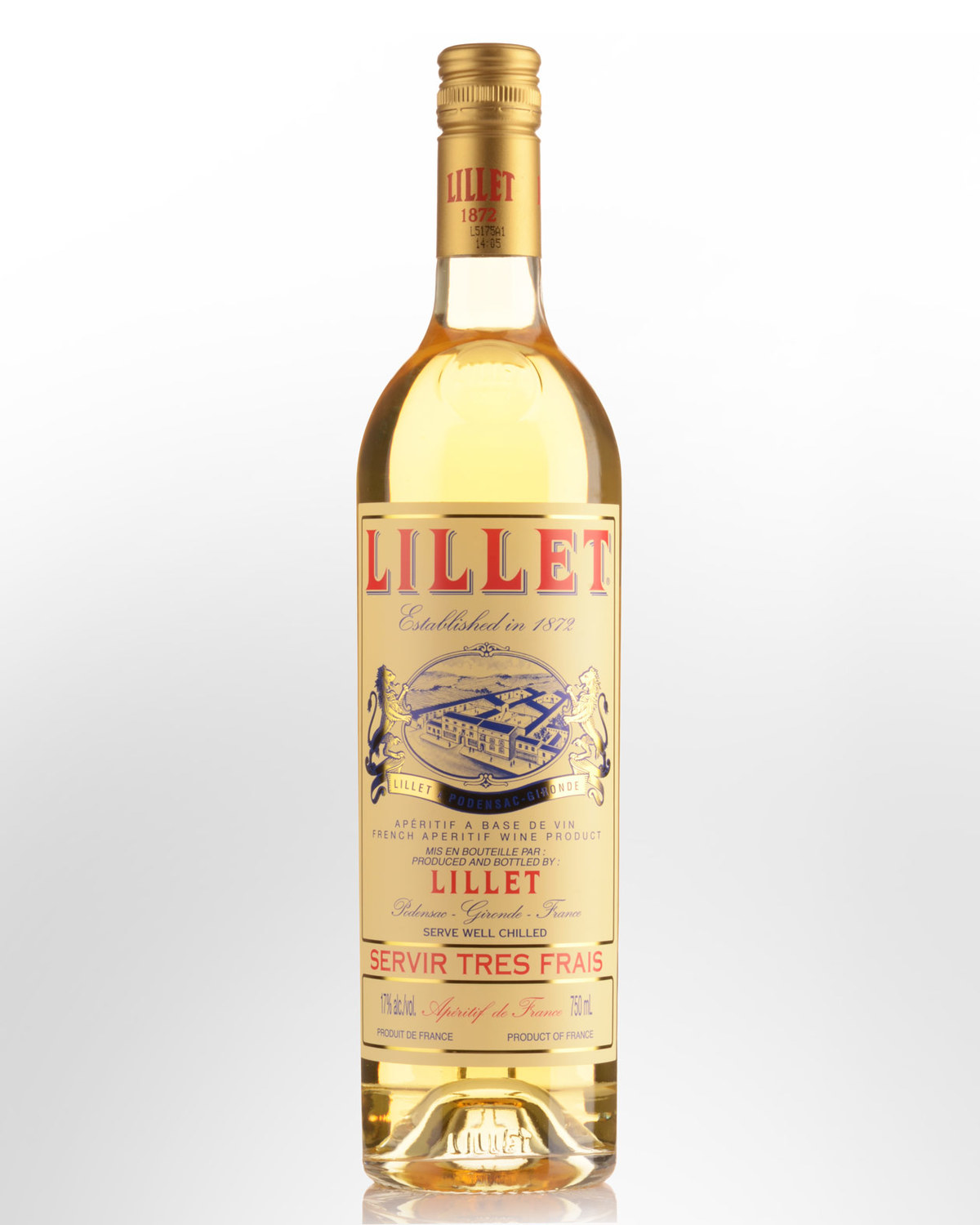 Lillet Blanc Aperitif (750ml)
Podensac, Bordeaux,
FRANCE
Lillet (pronounced lee-lay) is an aperitif wine; a type of drink traditionally enjoyed before a meal. It originated in 1887 in the Bordeaux region of France, a creation of the Lillet brothers, Paul and Raymond, distillers and merchants of spirits, soda, and candies. It was one of the first tonic wines, and became increasingly popular around the turn of the 20th century when tonic drinks were touted as good for the health. The ban against absinthe in 1915 also contributed to the popularity of the drink. In the 1950s and 60s, the golden age of cocktails, Lillet became the centerpiece of a number of drinks served in the fashionable bars and restaurants of New York City, where it was sometimes served flambé. It was also popularly served with gin in England.
While Lillet was originally a bitter tonic drink, the quinine content has now been reduced. There are now two types made - Lillet Blanc and Lillet Rouge. The Rouge version, made with red wine, appeared on the market in 1962. There are a number of options when serving Lillet. Lillet Blanc can be used in a Martini with gin and vodka and a lemon peel garnish; this drink, called a Vesper, was invented by the character James Bond in Ian Fleming's 1953 novel Casino Royale. Both can be served plain over ice or as the main ingredient in a number of cocktails.

After months of hard work we have secured good reliable stocks in time for summer and we are thrilled to have ended the Lillet drought in Australia. However, it's among the hottest items in town and it won't last forever. We advise you to stock up now to avoid disappointment. We are aware of this sounding like a cliche, but we can't think of the last time we made such a statement.
Tasting Notes:
Brilliant pale straw colour with water like hue. Top notes of candied lime and orange blossom, above honey, ripe peach and apricot with subtle hints of strawberry and talc emerging. The palate delivers flavours of lime, marmalade, very ripe peaches and apricot above a layer of honey. Creamy mouthfeel. Back palate flavours of marmalade, peach and apricot persist through the crisp clean finish. Terrific length, depth and balance. Superb!
Serve Chilled. 17% Alc./Vol.