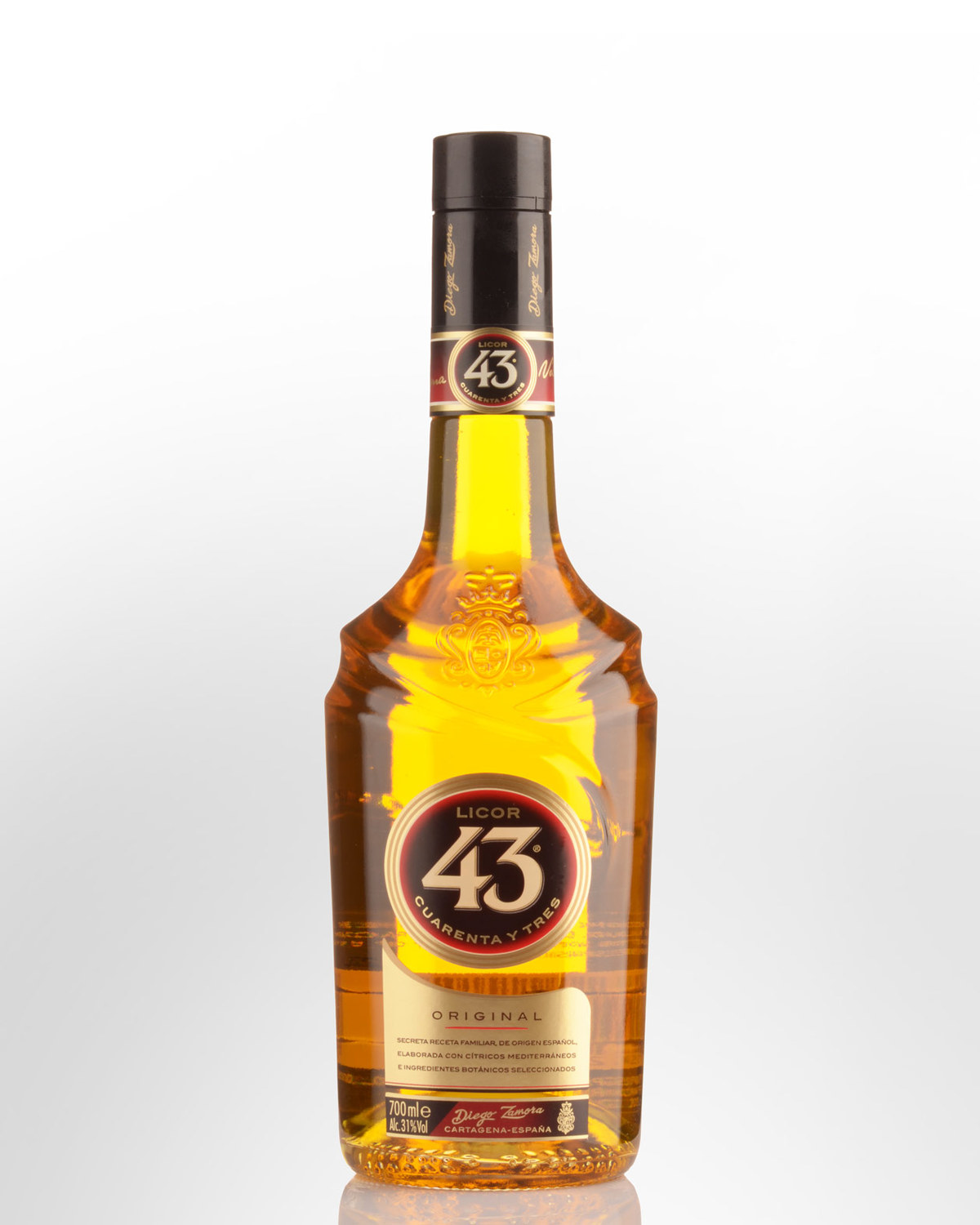 Licor 43 Cuarenta Y Tres Liqueur (700ml)
'Cuarenta y Tres' is Spain's leading liqueur and has been made in Cartagena by Diego Zamora since 1924 although it's origins go back many centuries. The name Licor 43 derives from the 43 basic elements that constitute "Spain's national liqueur." These are principally fruit and fragrant herbs. With it's smooth vanilla and citrus flavours it is a formula which has won the following of a wide and diverse consumer base. Drunk straight, Licor 43 is unique. As a mixer it is amazingly versatile.
Tasting Note: Old gold color with an electric brilliance. Spicy vanilla nut cake aromas. A round syrupy entry leads to a sweet medium-to full-bodied palate with peppery spice, cola nut, vanilla cake. Finishes with a vanilla cupcake fade and dash of brandy. Try with coffee.
RATED: 86 points (Highly Recommended)
- Tasting note sourced from www.tastings.comsize>
Classic Cocktail: Blanton's Punch


1.5 shot(s) Blanton's - Special Reserve Bourbon
0.5 shot(s) LICOR 43 - Cuarenta y Tres
1 Passion Fruit
15ml Lemon Juice
0.5 shots Sugar Syrup
2 shots Pineapple juice
0.5 shots Lemon Juice
0.5 shot(s) PASSOA
Method:
Shake all the ingredients vigorously with ice, then strain and serve into a highball glass.
Experiment with Licor 43 yourself, or sample these:"Margarita": 1 part Licor 43;
2 parts Tequila; 2 parts lemon mix;
Serve in a Margarita glass salted on rim.

"Dreamsicle": ¼ Licor43; ¼ milk;
2/4 orange juice;
pour over cinnamon powder, mix and serve with ice.
 Click here to learn more about Liqueurs.

 Click here for Classic Cocktails.