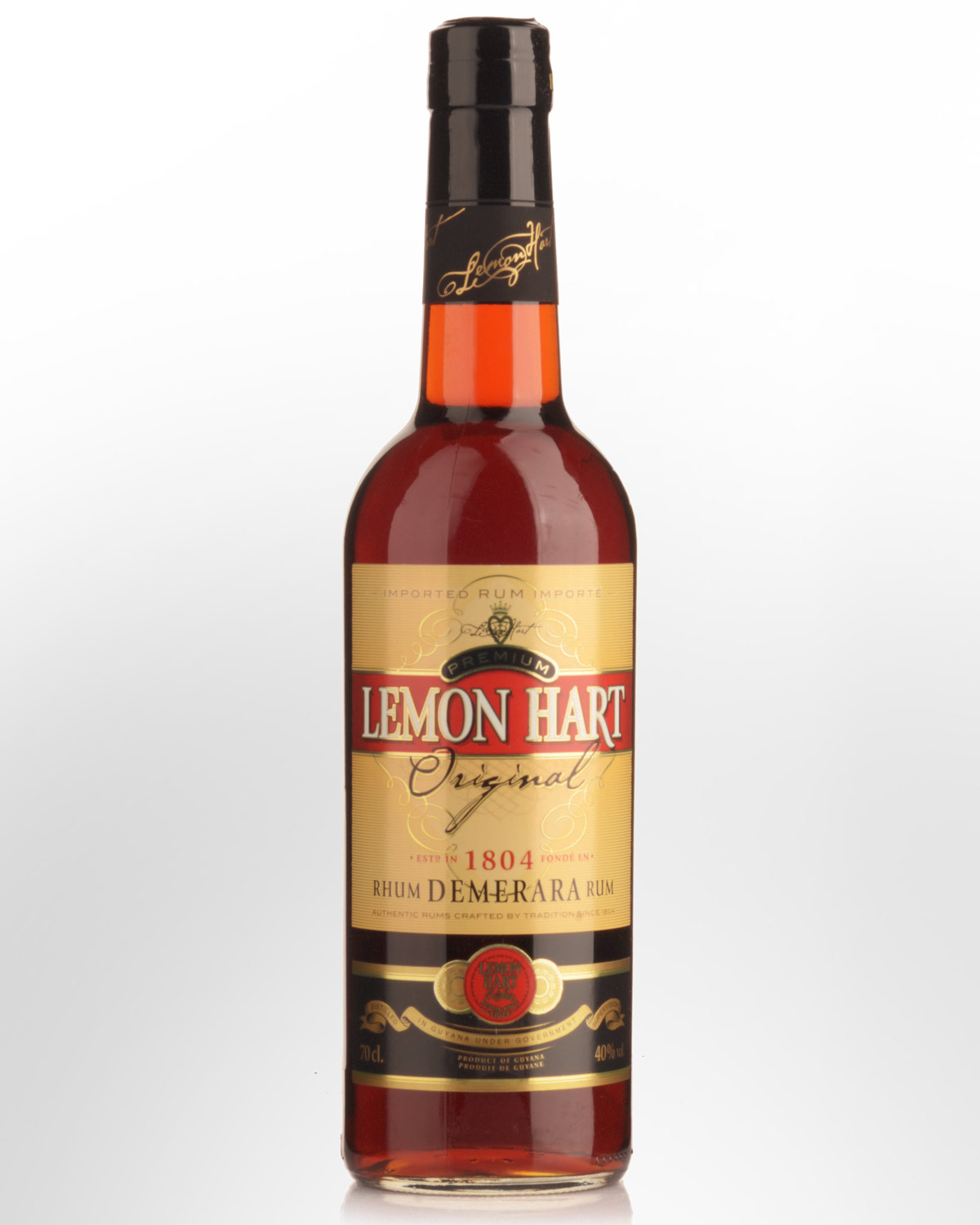 Lemon Hart Original Demerara Rum (700ml)
GUYANA
Demerara styles are cherished by rum drinkers around the world for their bold, rich flavour and full-bodied complexity.
Lehman ("Lemon") Hart's destiny in the world of rum began close to 50 years before his birth on 31 October 1768 in Penzance, Cornwall, England. The year was 1720 when his grandfather, Abraham Hart, a young enterprising merchant who settled in Penzance from Germany, began importing and trading in rums sourced from various islands in the Caribbean. Some 80 years later Lemon Hart would transform the family business by creating a unique blendof the finest rums and subsequently receive the inaugural appointment from the Admiralty as supplier of rum to the British Royal Navy. Hart's efforts saw to the creation of his now famous British-style black rum, a premium blend of select single estate rums, distilled, Bourbon barrel-aged and blended on the East Bank of the Demerara River in the lush tropical country of Guyana. In 2010, the Canadian-based company Mosaiq Inc. acquired the Lemon Hart brand from Pernod Ricard and implemented "A Return to Heritage" initiative for the brand starting with the reestablishment of the Lemon Hart & Son company. Today, Lemon Hart & Son rums are considered among the more historically authentic expressions currently available.
While this fits the bill of a classic Demerara profile, it's toned down significantly at 40%. Its deep treacle appearance follows in moderate aromas of coffee flavoured milk, vanilla bean, date cake and sweet spices that carries through to a silky, seamless palate of the same; The spices pick up at the finish, where the sugars slightly recede, leaving you with Medjool dates, hints of ripe banana, cinnamon, clove and dark chocolate. Entry-level ABV makes for a feminine, characterful and dangerously drinkable option to more potent alternatives. 40% Alc./Vol.
Other reviews... Wow...Like no other rum you've ever tasted. An explosion of banana, vanilla, shortbread, candied almonds and toasted oat aromas. Excellent and highly recommended. 92 points - Ultimate Spirits Challenge.
Notes from the producers... Well-balanced, velvety smooth taste. Complex notes of dark brown sugar and island spices (nutmeg, clove and cinnamon), vanilla bean, cocoa, dark honey, caramel and oak. Hints of English toffee, dried fruits (especially Sultana raisins, dates and apricots), dark bitter semi-sweet chocolate and a nice heavily steeped tea finish.