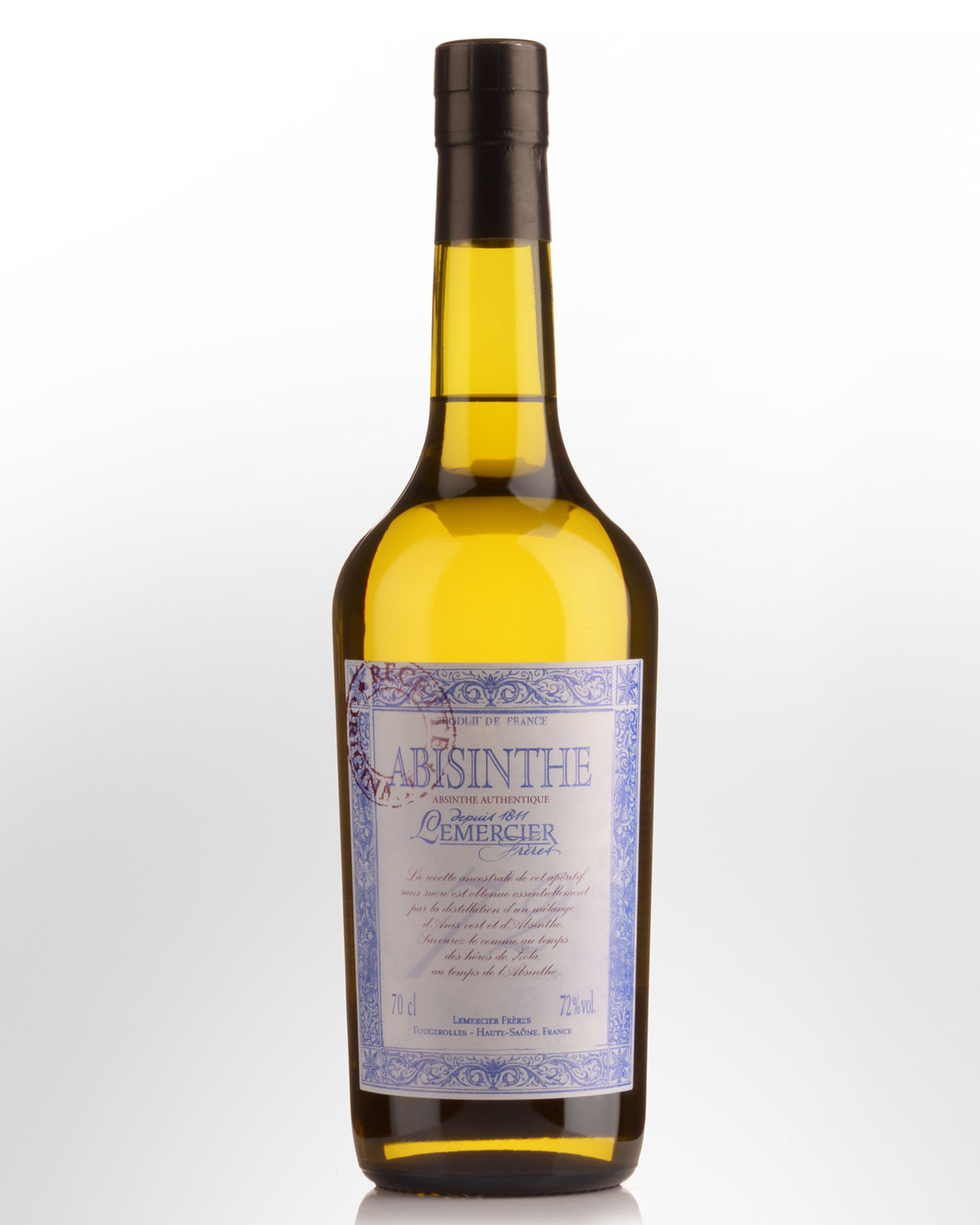 Lemercier 72 Abisinthe (Absinthe) (700ml)
By the end of the 18th century, doctor Pierre Ordinaire, native of the Doubs, but exiled in the canton of Neuchatel in Switzerland, invented the absinthe elixir, composed of aromatic plants from which he claimed had curative powers. At his death, he bequeathed the secret of this elixir to his housekeeper who was supposed to have sold it to the Henriot sisters at Couvet. Those women cultivated by themselves the plants that they distilled in a little still; the liqueur was then distributed by hawkers. Not managing to keep up with demand, they sold the recipe in 1797 to Major Dubied, who, with his son, settled the first absinthe distillery in Couvet. From a once medicinal potion, absinthe was soon being consumed for pleasure. Since its growing success, a second distillery was created and absinthe soon became known through the whole of France thanks to commercial travellers. At this time, around 1825, other distilleries were founded in Haute-Saône and in Doubs, and later, in the South of France, as well as in the region of Paris. One such distillery was Lemerciers. Before 1800, the Lemerciers were an important farming family, living in Grand-Fahys, a hamlet in the district of Fougerolles. In addition to their farm land, they also owned several orchards from which they produced Kirsch and Plum Brandy. However, little by little, their production of brandies greatly exceeded their personal requirements and they became professional distillers.
Only relatively recently has the Lemercier company commenced commercial production of Absinthe, a spirit containing wormwood plants. This sugarless aperitive is obtained thanks to a traditional process, and still follows the same recipe which was used by the Lemercier's ancestors. Numerous plants enter in its composition: wormwood (big absinthe), green anise, star anise, fennel, gentian and armoise amongst others. After a maceration of several hours in alcohol, the seeds and plants are distilled, followed by an infusion of plants which are added to create colour. Then a maturation of nine months is necessary to make the aromas of the various plants and seeds develop. The essential oil of the big wormwood (absinthe) contains more than fourty components. The thujone is the main element incriminated in the toxicity of absinthe. (Thujone is also found in other plants such as salvia, some varieties of lavender, and "achillée millefeuilles".)The thujone levels in absinthe are too small to be of any real risk, as with other beverages which also contain thujone such as vermouths, "génépi" liqueurs and the famous "Chartreuse".
In 1988, a directive from the European Council lay down the content to be respected regarding the different products which are used in the making of food products. The thujone content to be respected is 10 mg/kg for alcoholic beverages titrating more than 25 % proof in volume and 35 mg/kg for specific alcoholic beverages. Lemercier's ABISINTHE 72 % possesses a thujone content of up to 10 mg/litre. No tasting notes available. 72% Alc./Vol.
 Click here to learn more about Liqueurs.

 Click here for Classic Cocktails.

 Click here to learn more about Absinthe.