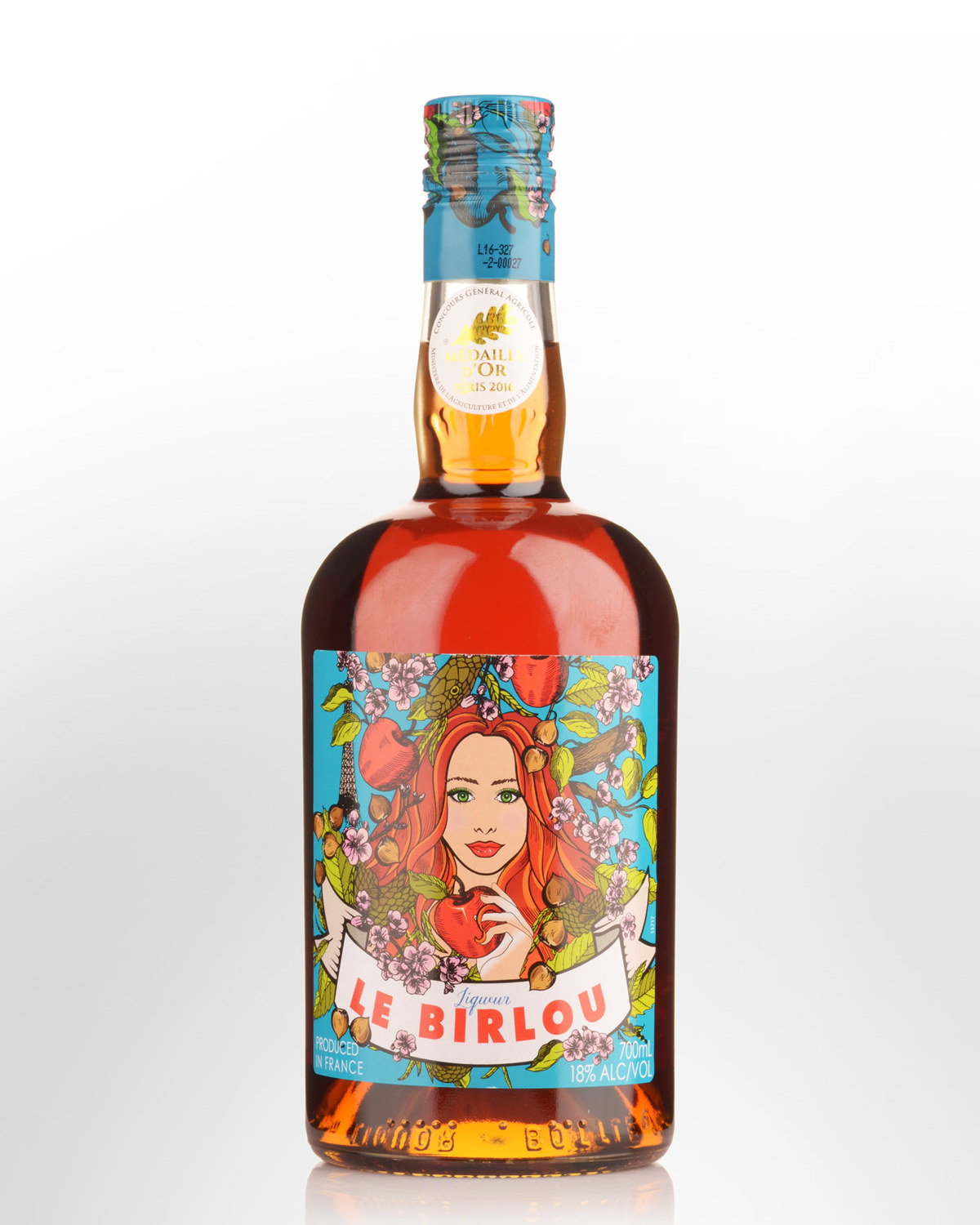 Le Birlou Apple & Chestnut Liqueur (700ml)
Like many success stories, great ideas start in small places. Henri Monier was no exception, starting his drinks venture at the back of his bar in the Cantal region, one of the last bastions of rural France. In many parts of the country, beer is often mixed with liqueurs, cordials or bitters and Monier would serve his customers his own recipe made from local chestnuts with a dash of apple flavouring. The resulting success of the liqueur prompted Monier to refine his recipe with the help of a local distiller. He named the drink by combining the word for beer (biere) with the local word "pelou", which refers the husk of the chestnut. By the year 2000 he finally applied for a distribution license, declaring Birlou the "Drink of the new millenium".
We were impressed with this product prior to any research, but came to learn of its International success with accolades such as a Silver Medal at the Concours Mondial de Bruxelles, in Luxembourg, two gold medalis in the International Spirits awards in 2008 and 2010 and Silver Medal (Best in Class, "Best in Class") at the International Wine and Spirit Competition in 2010.
In addition to its ability to contribute an extra dimension to beer, it favours the culinary world as a unique addition to chicken or sweets such as crepes, and the French have even turned it into a sorbet!.
Tasting note: [20% ABV batch tasted] Pours a glycerous, burnished copper colour. A stunning perfume offers a merry go round of aromas from stewed apples, cinnamon, nutmeg to roast chestnut. The creamy entry leads into a sweet, concentrated profile; flavours of stewed apple, cinnamon and chestnut are delivered with an exceptionally soft, silky, very gently warming mouth feel. Finish is clean and with appropriate acidity to avoid being overly sweet. The aftertaste powers on for 20 seconds plus, concluding with hints of cinnamon and apple pie followed by a roast chestnut fade. A remarkable liqueur that deserves a much wider audience.
Click here to learn more about Liqueurs