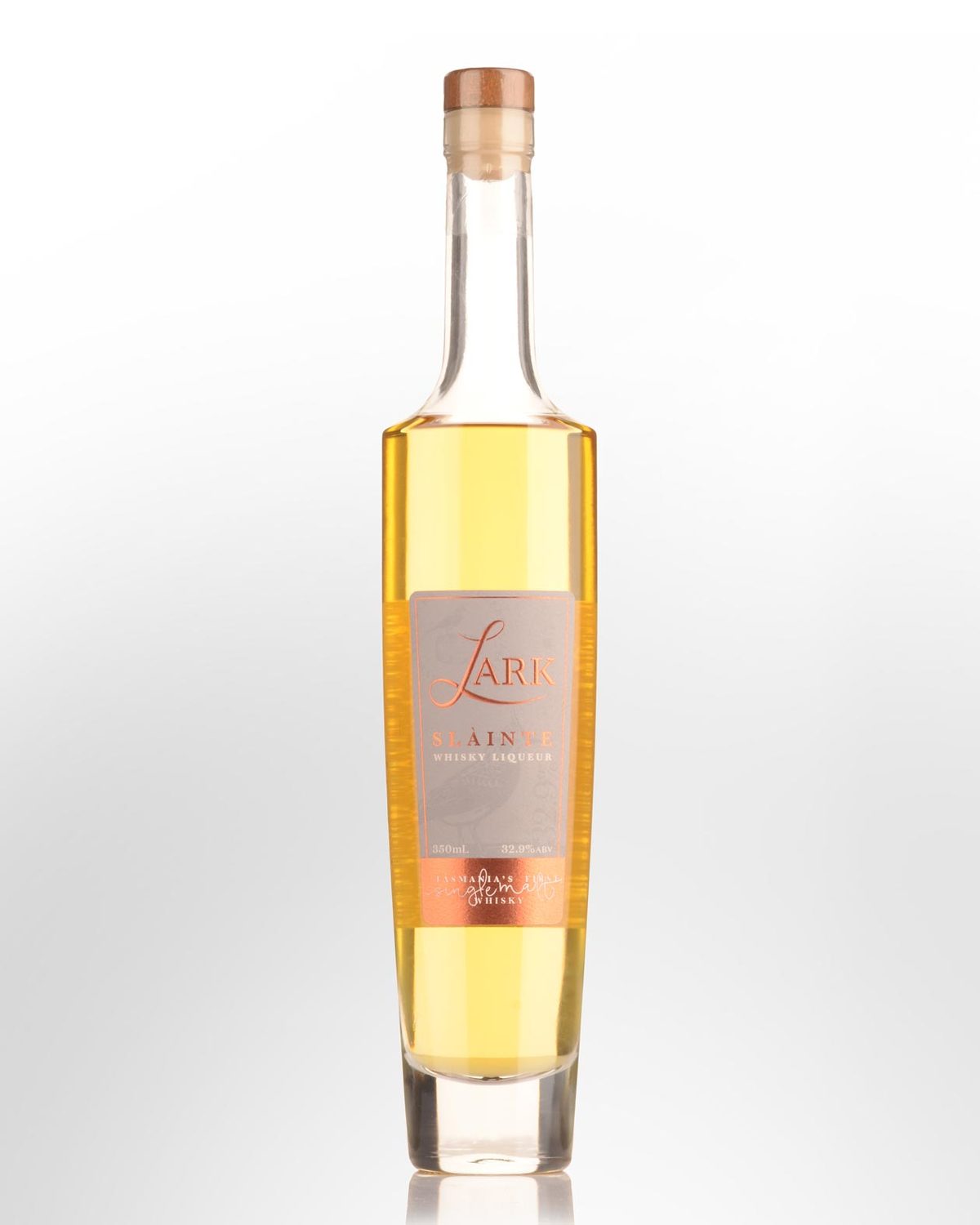 Larks Slainte Tasmanian Malt Whisky Liqueur (350ml)
A glorious liqueur produced by Mrs Lark (wife of Bill, mother of Kristy) in her 'why should you have all of the fun' 80 litre pot still. The recipe is a closely guarded secret. With results as spectacular of this, who can blame her?! To be frank, this liqueur is not cheap, and was the subject considerable discussion amongst the buyers at Nicks Wine Merchants. The fundamental issue - will staff be able to resist temptation?... Unfortunately, the price puts it out of reach as an 'everyday' tipple, however, its charms simply cannot be resisted. This is a glorious, indulgent liqueur, which deserves a quiet moment of your time once in a while.
Tasting note: [2009 release] Bright gold colour with pale straw hue. A superb nose, offering aromas of Haigh's Chocolate Ginger (a Melbourne delight!), fresh liquorice and a touch of citrus above mountain pepperberry (as seen in Lark's Vodka & Gin). The palate is thick and luscious, showing strong, honeycomb flavours above pepperberry, liquorice and ginger, with hints of milk chocolate emerging. Very spicy back palate. The finish is long and warming, dominated by sweet, spicy, pepperberry flavours. Warm spicy chocolate, orange and honey aftertaste. Wonderful stuff!