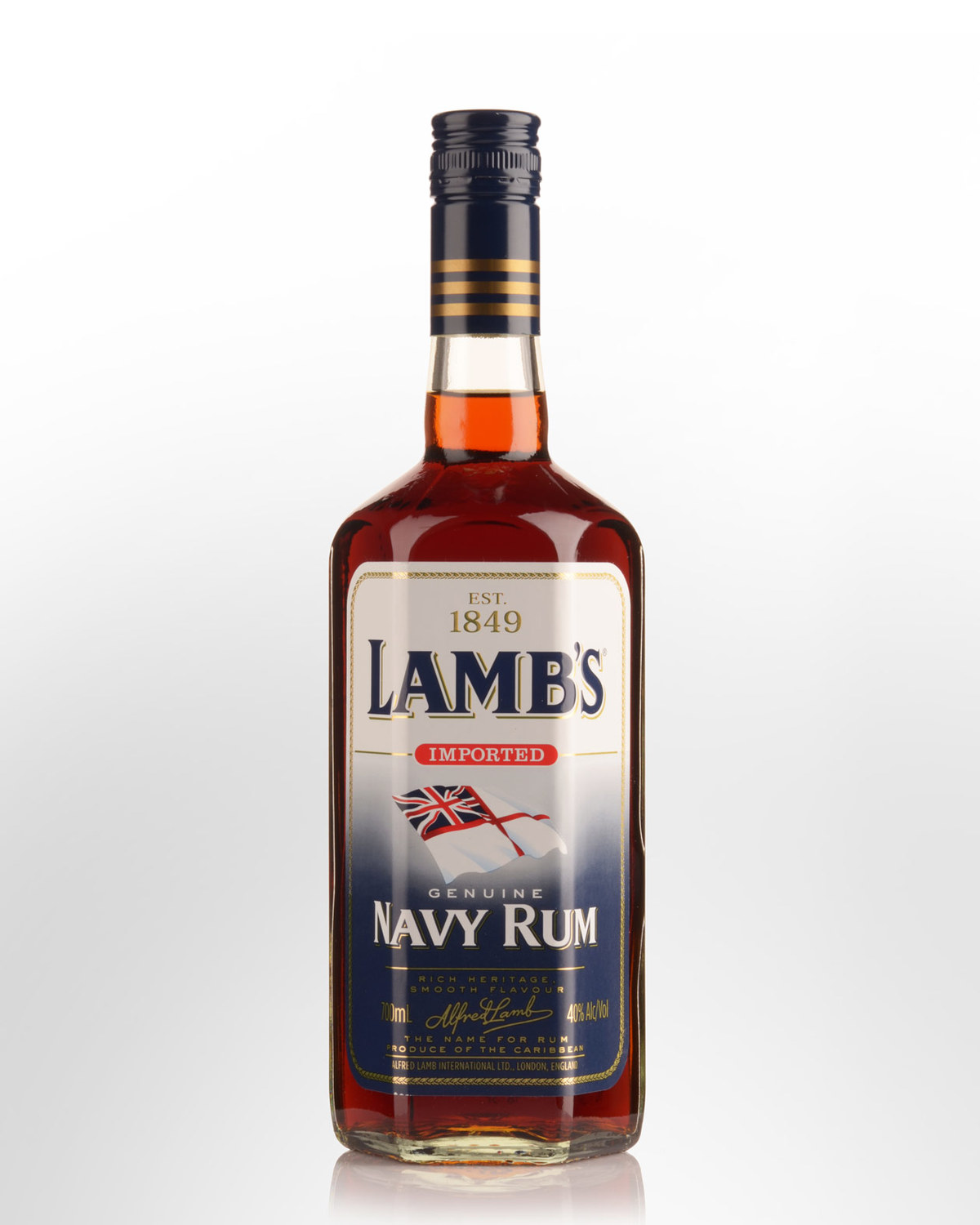 Lambs Navy Rum 700ml
The Alfred Lamb tradition dates back to 1849 when Mr. Alfred Lamb opened a wine and spirit business in London, ageing casks in cool cellars beneath the River Thames. Lamb's Navy Rum is a blend of 18 fine Caribbean rums from Barbados, Guyana, Jamaica and Trinidad and aged for up to four years in oak casks. One of Britain's best known dark rums, Lamb's today is often incorporated into refreshing long drinks that capture the exuberance of its exotic spirit.
Tasting Note: Dark, deep, reddy-brown colour indicating the use of caramel colouring. Pleasant nose of molasses and oak. The palate displays excellent depth, though a little lightweight in comparison to other Navy rums. Distinctive, powerful and lasting aftertaste with a hint of caramel. 40% alc./vol.
Further notes... Coffee-colored, mahogany hue. Brown sugar, coffee grounds, and molasses aromas with a whiff of vapor. A soft entry leads to a dry light-to medium-bodied palate with molasses, dark raisin, sharp white pepper, and tar notes. Finishes with a drying fade of mocha and tannin.
RATED: 87 points (Highly Recommended)
- Tasting note sourced from www.tastings.comsize>