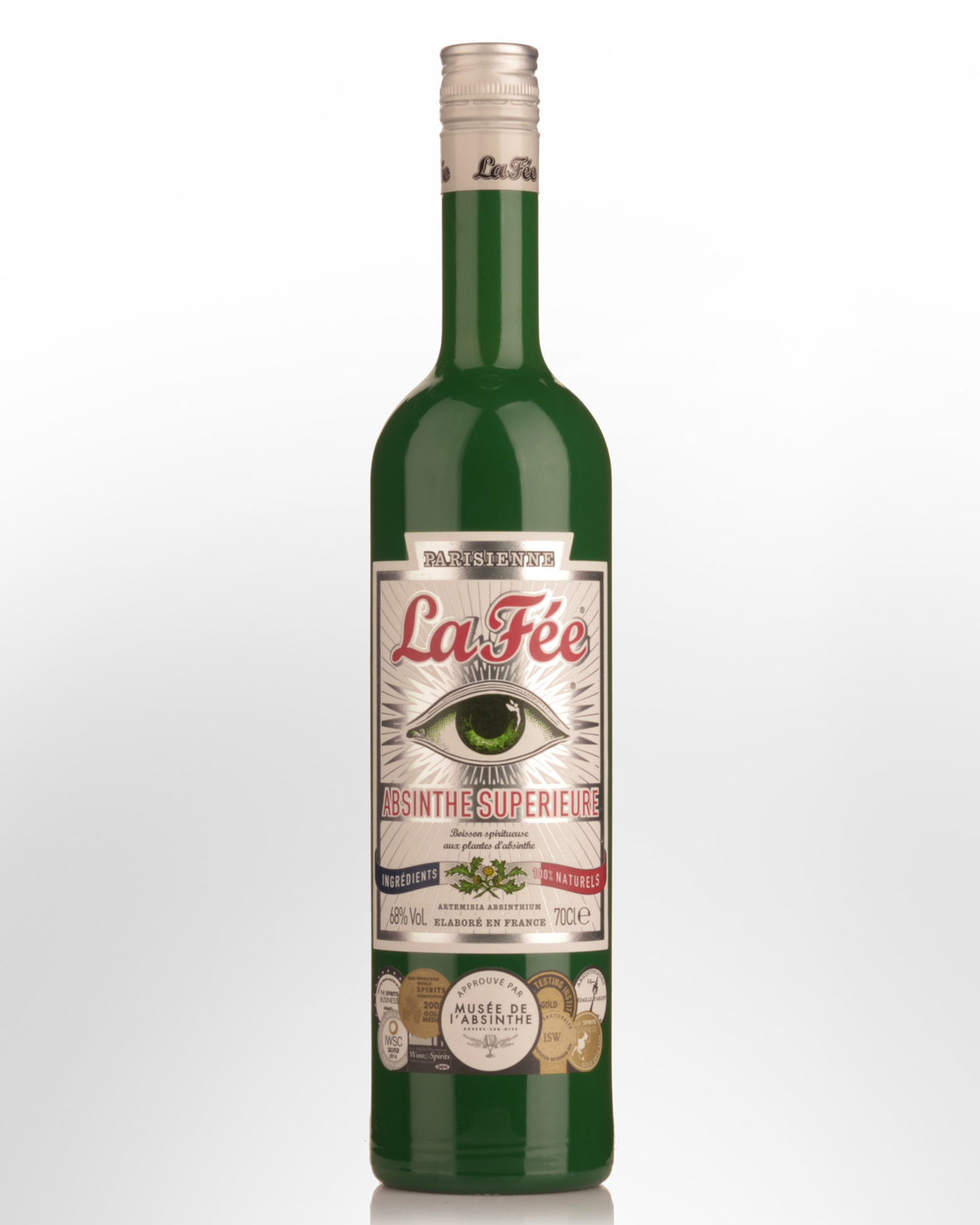 La Fee Parisienne Absinthe (700ml)
La Fée Parisian Absinthe is a highly alcoholic, anise-flavoured, distilled liquor containing the herb wormwood (Artemisia absinthium). Green in colour, turning to cloudy, opalescent white when mixed with water, La Fée is based on an authentic 19th century recipe and was developed in a French distillery under the supervision of Madame Delahaye (founder & curator of the Absinthe Museum in France.) La Fee contains a dozen or more plants, including 'Grande' and 'Petite' Absinthe. The botanicals are macerated in alcohol and then distilled in accordance with the most traditional methods. Like true French absinthe it has a dark green colour, rich bouquet, distinctive aniseed flavour and louches (turns cloudy with the addition of water) beautifully.
Other reviews... On opening the bottle, the bouquet is much stronger than the wormwood-free substitutes like Herbsaint, it has an almost fruity, woody smell. The color is a vivid devilish green. Louche effect is quite pronounced and yields a nice opalescent green color. The flavor is quite different from Pernod or Absente. It has a black-licorice (anise) flavor to be certain, but not as prominently as some other brands. The wormwood flavor takes on a whole new character. It isn't hardly at all bitter, but there is a very deep woody flavor. It reminds me somewhat of chocolate, but with none of it's sweetness. There are prominent secondary flavors of lemon and mint. 68% Alc./Vol. - - Michael Lake.