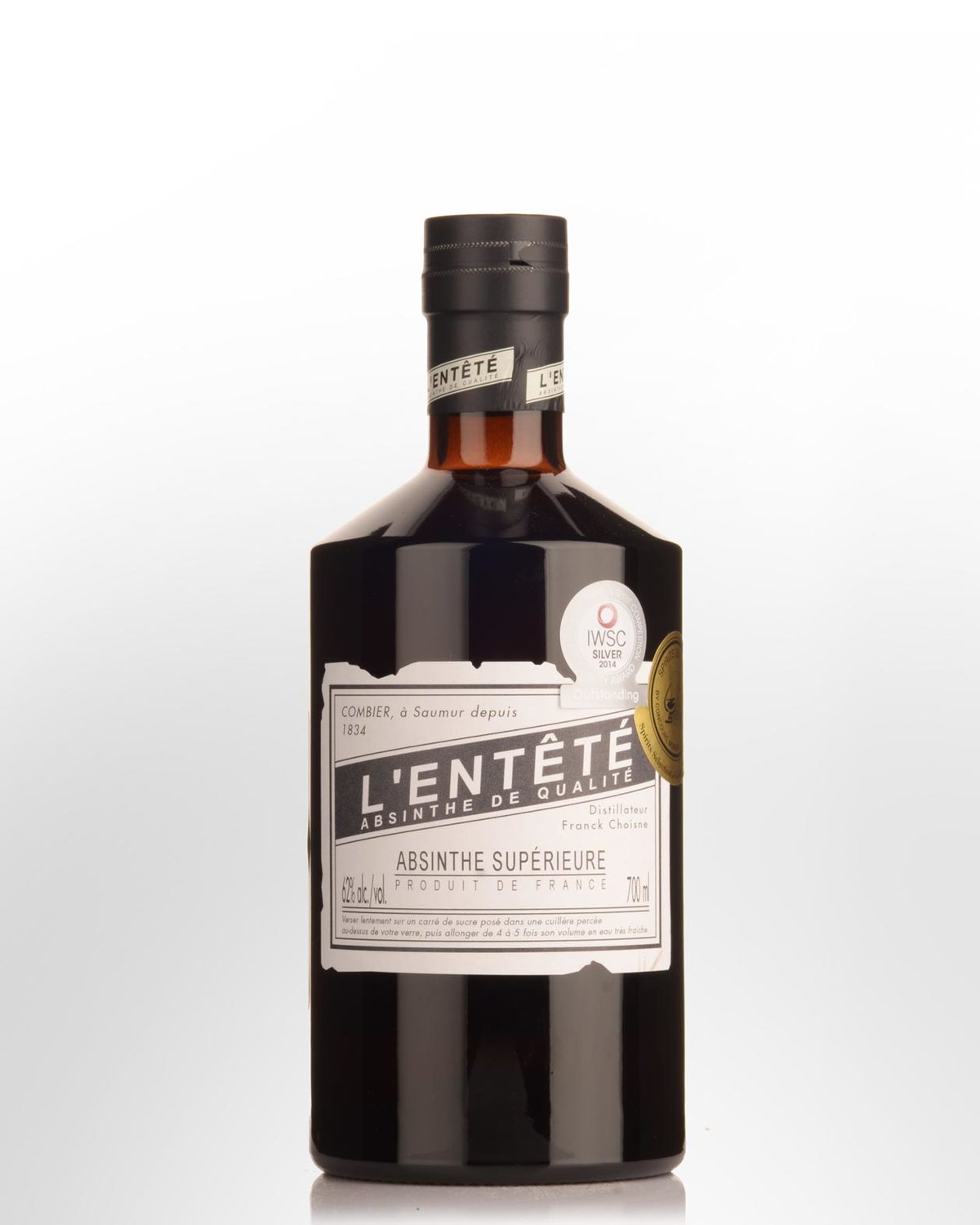 L'Entete Absinthe (700ml)
Saumur, Loire Valley,
FRANCE
The name "L'Entêté" means "The Stubborn Absinthe", in reference to the reaction Combier's owner and distiller, Franck Choisne, had to the 1988 French law restricting the inclusion of fennel in absinthe. This expression includes Spanish green anise, large wormwood (cultivated in Beaufort) and, not surprisingly, Provencal fennel! Tasting note: The translucent pale green-yellow colour is slightly cloudy. Delicately bitter opening sniffs are pine fresh, with anise / liquorice, mint and trace cinnamon. Tasted undiluted, it presents a leaner styled absinthe with a concentrated, drying attack; mildly prickly at mid-palate, flavours of fennel, liquorice, pine needles and after dinner mints carry through to a medium long finish. 62% Alc./Vol.