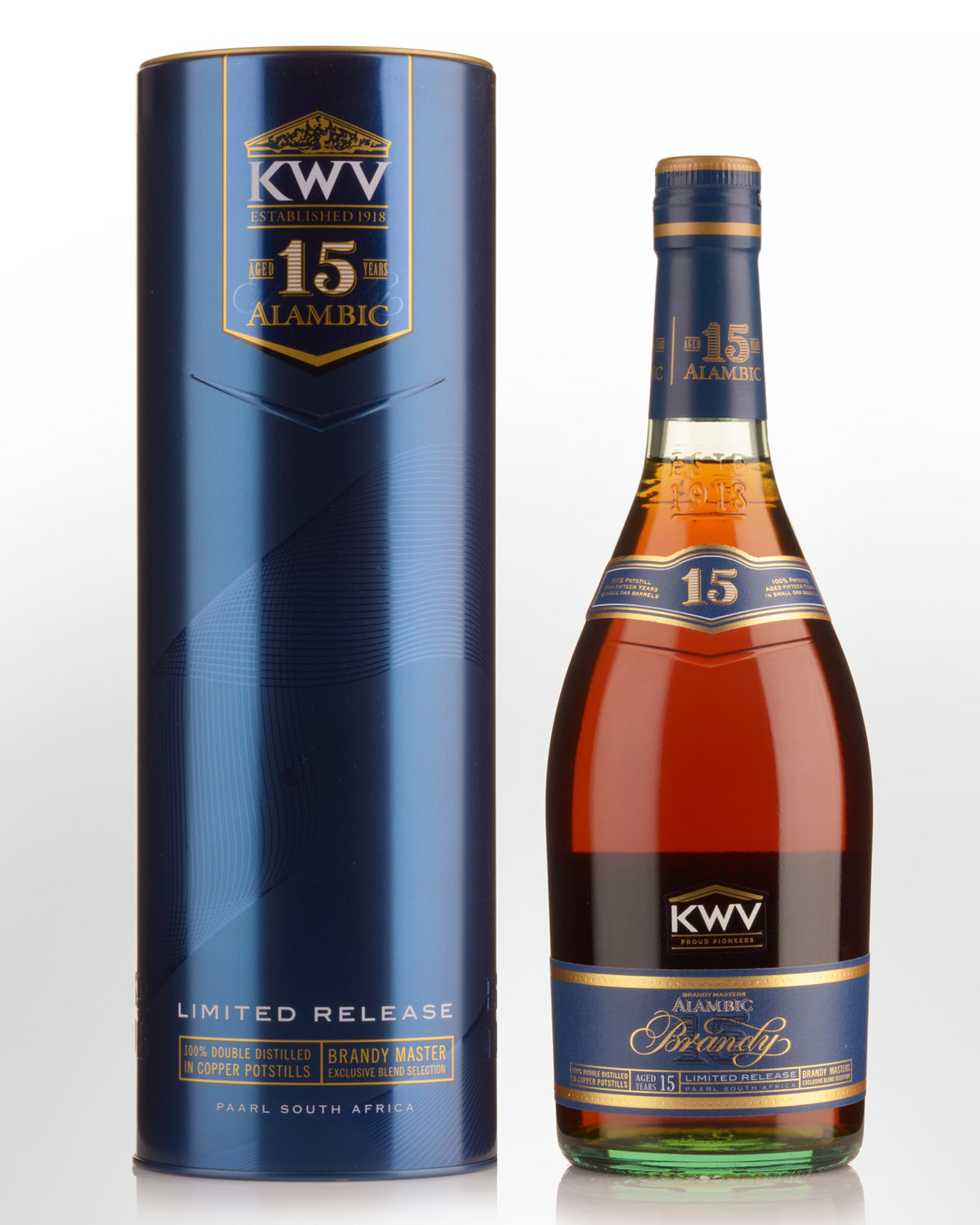 KWV Platinum 15 Year Old Brandy (750ml)
Suider Paarl,
SOUTH AFRICA
Brandy can justifiably lay claim to the title of South Africa's favourite spirit, selling more than the white spirit and whisky markets combined. And so it should. With a heritage dating as far back as the late 17th century when early Dutch pioneers in the Cape quickly worked out that the typically Mediterranean climate and favourable soils were ideal for growing grapes - wine and ultimately, brandy was produced, and the quality has more than kept pace with demand. South Africa remains a world-class producer of the spirit (it's also one of the few brandy making areas outside Cognac that still conforms to age-old Cognac traditions). The quality/price ratio combined with the range on offer is compelling. The KWV company is a case in point. It first distilled in 1926 and has been receiving considerable praise for its brandies ever since. It's now Africa's biggest brandy producer and exporter.
Master Distiller, Kobus Gelderblom is at the helm, his latest triumph - a gold medal for KWV 20 Year Old Brandy at the London International Spirits Competition earlier this year (it's worth noting that only four brandies were awarded golds at the competition). A single estate bottling from KWV was subsequently honored as "Best Brandy in the World' by the same group. In fact, all of the 31 South African Brandies entered at the 2010 IWC achieved either a gold (12) or a silver (19) medal. A remarkable achievement. Gelderblom has a passion for Pinotage as a variety from which to distill brandy with Chardonnay his other preference. Naturally, we're excited to have a selection of these spirits finally on offer in Australia at very reasonable prices.
This is a twice-distilled pot still brandy; matured in oak barrels for fifteen years and bottled at 38% ABV.
No tasting notes available.