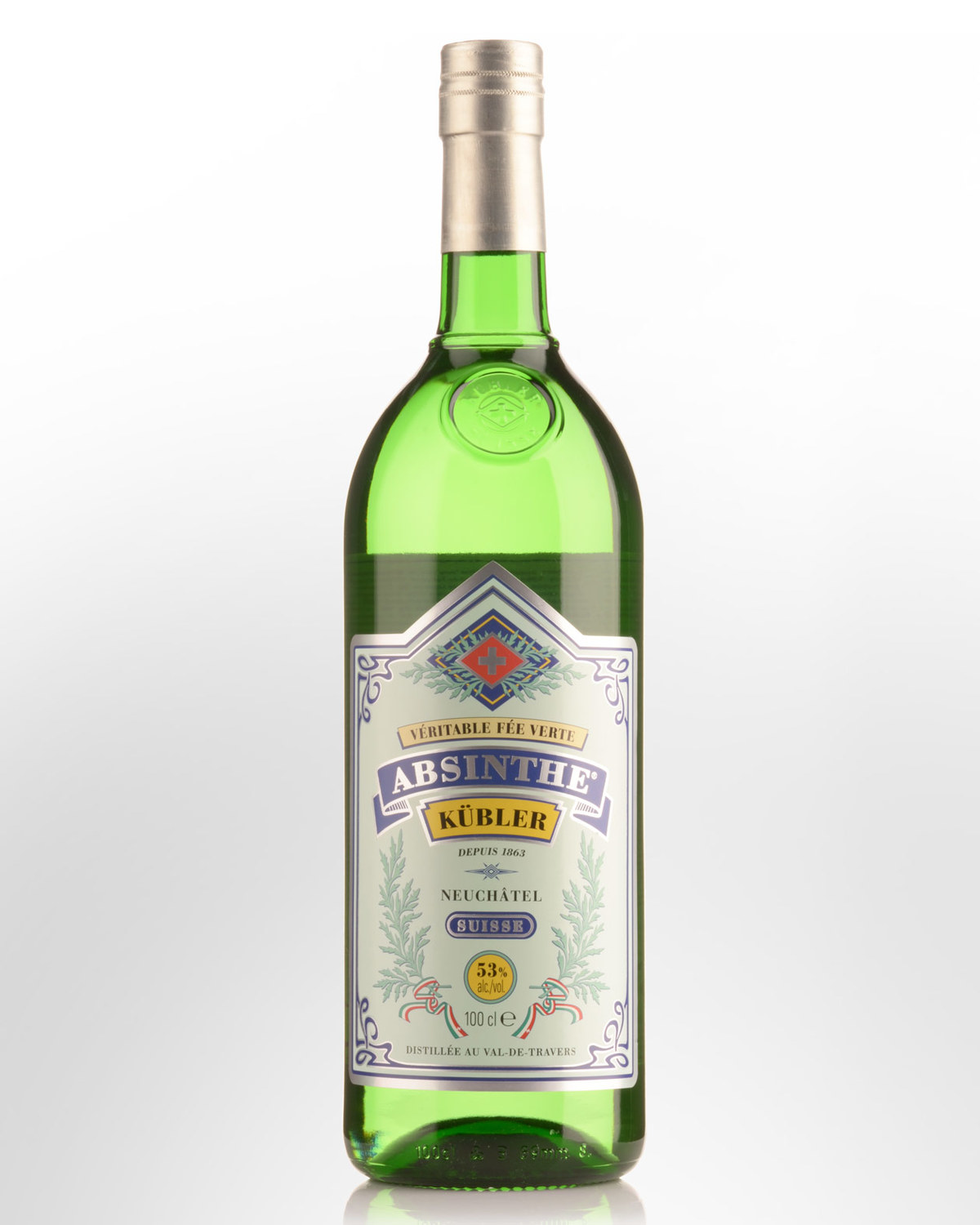 Kubler Véritable Fée Verte Absinthe (500ml)
Val-de-Travers, Neuchatel,
SWITZERLAND
The Kübler Distillery, founded in 1863 by the great grandfather of Yves Kübler, became one of the most famous Swiss absinthe distilleries in the Val-de-Travers. Yves took up the trail of the Green Fairy once more in 1990 when he acquired an old vineyard house, installed an imposing copper retort still and established the Distillerie 'Blackmint'. Using an old family recipe, Kübler first distilled a pastis-like aniseed aperitif - 'La Rincette' (made without the then illegal ingredient, wormwood) and went to work in secret on a genuine absinthe.

On the 10th October 2001, exactly 91 years and three days after the start of the Swiss prohibition, his first objective was reached: Yves Kübler distilled and sold his first 500 litres of 'Extrait d'Absinthe Kübler'. This product, made legal by the gradual loosening of certain regulations on absinthe ingredients, was greeted with cheers by many and outrage by some, but finally the pressure on the government was too much. In March of 2005, all federal Swiss absinthe laws were repealed, giving Yves the right to make and sell the local product his great grandfather had helped make famous. Véritable Fée Verte Absinthe Kübler was reborn! It uses only hand-harvested wormwood from local fields.

Tasting note: Clear. Aniseed and fennel over some heavier scents of fresh liquorice strap. Big round entry offers semi sweet, juicy liquorice strap and spice flavours. Very clean with a gentle spirit tingle. Long, chalky, drying aftertaste of liquorice all sorts. 53% Alc./Vol.