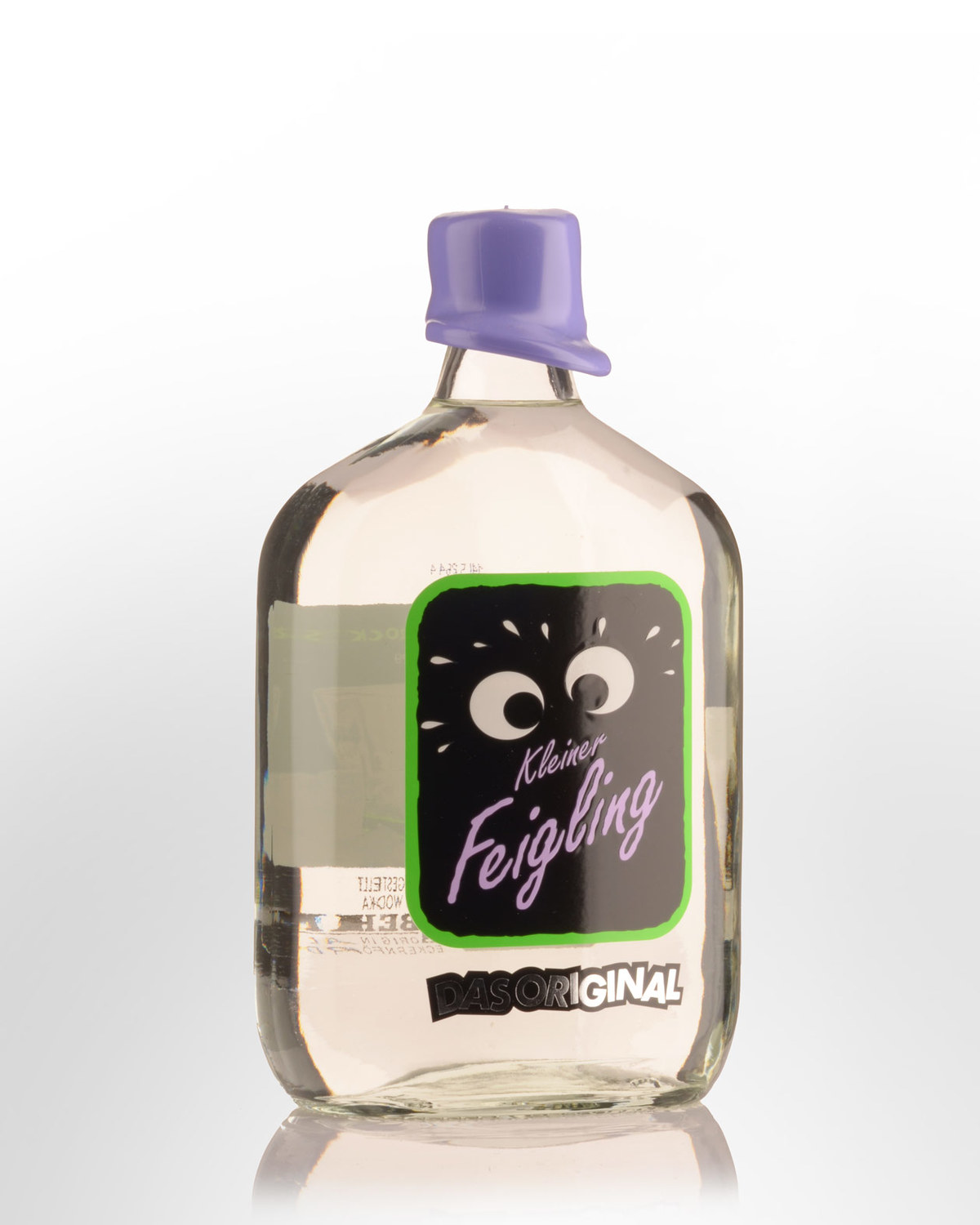 Kleiner Feigling Fig Flavoured Vodka (500ml)
A party icon in Europe, Kleiner Feigling (little coward) is a unique spirit composed of triple distilled vodka and natural flavourings of fig. The vodka is then charcoal filtered to rid any impurities and diluted to a surprising 20% ABV compared to other 40% ABV for most other flavoured vodkas on the market. This however, creates an easy drinking, smooth spirit when served straight, and potentially allows for a wider aromatic flavour profile of the fig with the absence of the usual alcohol burn.
Created in Germany in 1992, it has since reached annual world wide sales of 1,000,000+ cases.
Serve straight, on the rocks or in a favourite mixed drink.
Tasting note: Clear, slightly viscous appearance. Perfumed aromas are sweet and confected and frankly, not at all appealing. It smells something like fruit flavoured bubble gum but only remotely of fig. The palate has good concentration and a silky texture from start to finish. Sweet fruity flavours (cranberry, apple?) are balanced by soft spice - otherwise a one dimensional profile that's redeemed to some extent by finishing reasonably clean. Some figgy overtones lead into a short aftertaste. 20% Alc./Vol.
Recipe:
Figatini
30ml Kleiner Feigling Fig Vodka
15ml Dry Vermouth
2 olives
Click here to learn more about Vodka.