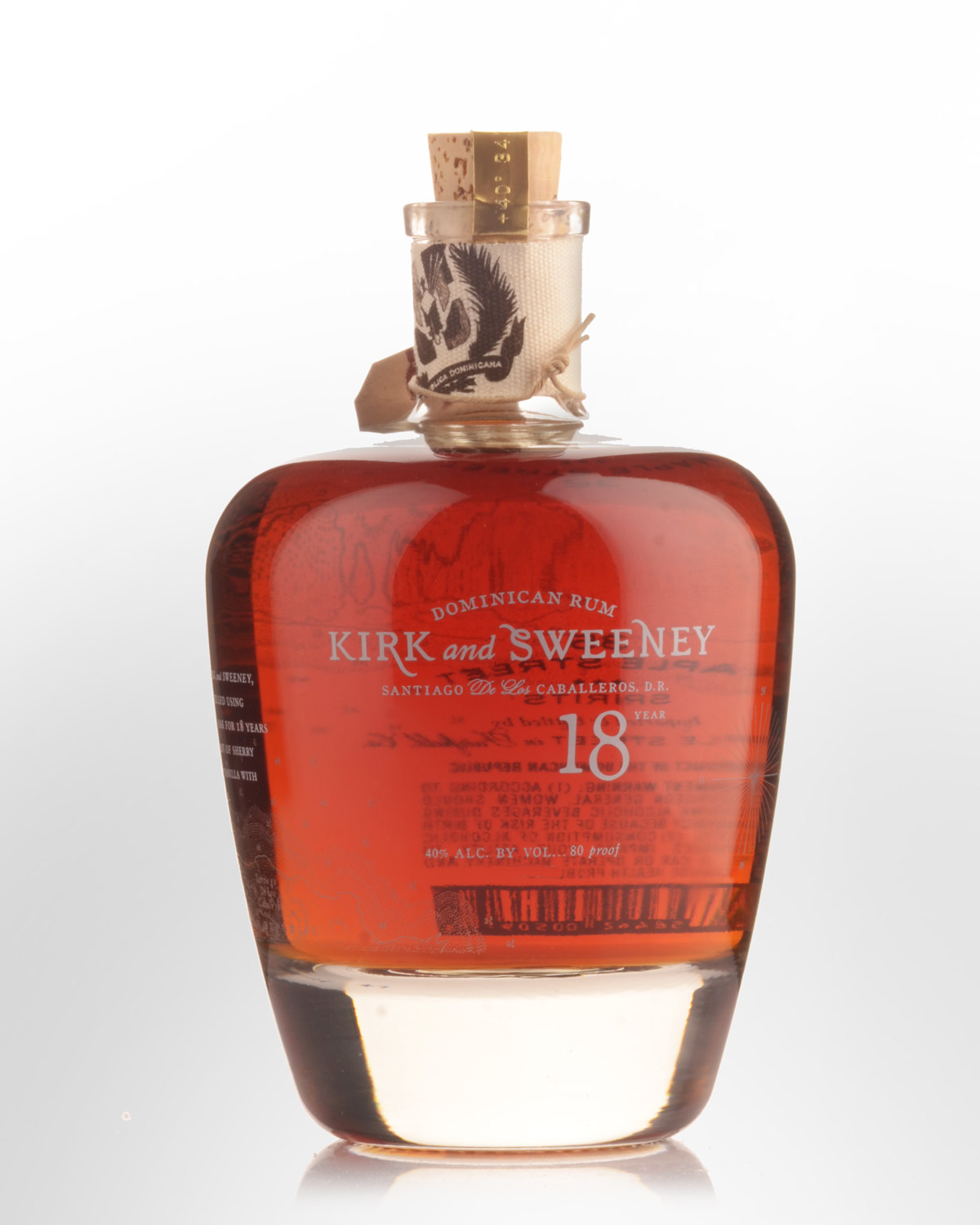 Nick's Import

Discontinued
Kirk & Sweeney 18 Year Old Rum (700ml)
DOMINICAN REPUBLIC
Collector's note: the 18 year old expression has been discontinued and will be replaced by the new, non-age stated 'Reserva'.
Launched in late 2012, this is another selection from the 35 Maple Street Spirit Co., purveyors of Masterson's Rye Whiskey and Bib & Tucker Bourbon (also listed on this site). The company actually resides in Sonoma, California where they hold the title of "spirits division" for 'The Other Guys' (TOG) wine company. Their rum is aged in American oak barrels at the Bermudez' family's bodega, in the city of Santiago De Los Caballeros, Dominican Republic.
Named after a schooner seized off the coast of New York during prohibition with a hold full of rum, Kirk & Sweeney comes packaged in a heavy squat 'onion' style bottle, inspired by 18th-century examples which typically contained the spirit.
Tasting note: Deep gold ochre. Offers enticing scents of buckwheat pancake, maple syrup, vanilla slice plus later hints of creme caramel; follows through with a delicious rush of dates, sponge cake, muscat and light vanilla. Silky mouthfeel; ends juicy, semi-sweet with dates and vanilla slice lingering in the aftertaste. 40% Alc./Vol.
Other reviews... This exemplifies well-aged rum. The nose shows brown sugar, vanilla, baking chocolate, coffee and integrated baking spice. The full body mouthfeel carries those flavors in deliberate segments adding leather and baked fruit. The finish is a simple fade of the flavors with coffee notes that linger with the baking spice. 89 points - distiller.com