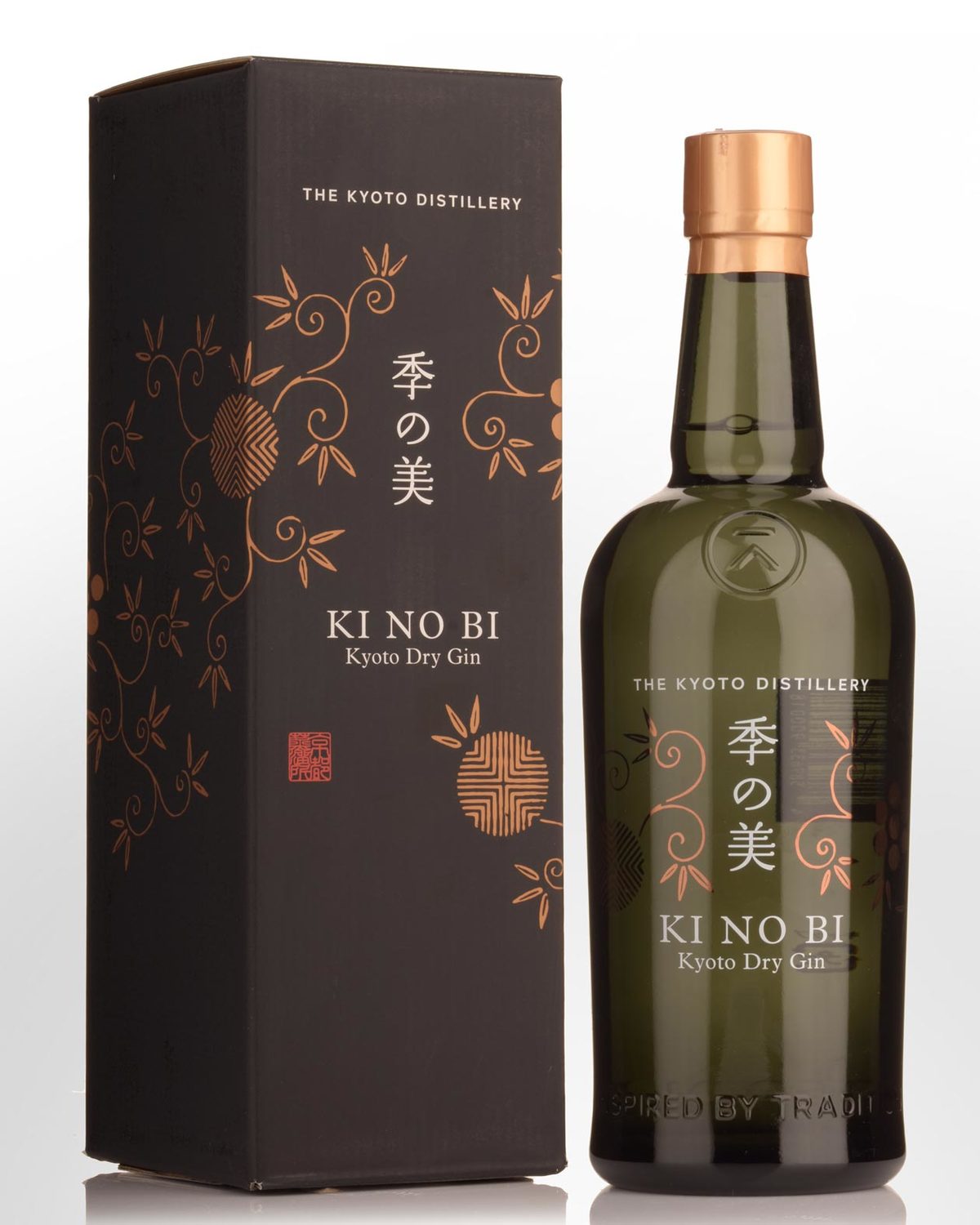 Ki No Bi Kyoto Dry Gin (700ml) - Black Box
The world's first, truly 100% Japanese gin, from the inside out.
The Kyoto Distillery is the brainchild of whisky exporters, David Croll and Marcin Miller (founders of the Number One Drinks Co). The gin they produce is distilled, blended and bottled in Kyoto and is reportedly the nation's first craft gin. Made in a dry style but with a distinct Japanese accent, indigenous botanicals are what separate Kinobi from the pack.
"We had originally started experimenting with 50 to 60 ingredients, but that gave us a gin that tasted too classic,"
says The Kyoto Distillery's head distiller Alex Davies, who had previously run England's Cotswalds Distillery.
"We wanted ours to have a clearly defined Japanese character, so we narrowed it down to a handful of core flavors."
These include yellow yuzu from the north of Kyoto Prefecture, hinoki wood chips (Japanese cypress), bamboo, gyokuro tea from the Uji region and green sanshō (Japanese peppercorn) berries. To add a further touch, the gin is produced in copper pot stills from a rice spirit with water sourced in the famous sake–brewing district of Fushimi. A second smaller still is used for herbal distillations. The local input extends to the packaging: The glass bottles are hand-blown by craftsmen in Osaka. The screen-printed label was designed in association with Kyoto's oldest maker of karakami (woodblock prints). A must have for any collection (or for followers of Obi-Wan Kenobi) - the name actually translates to 'The Beauty of the Seasons'.
Very limited.
Tasting note:
Nicely integrated aromas of pine sap and lemon oregano with peppercorn and wasabi-like warmth. Follows through with a concentrated, piney-woody, herbal entry becoming linear, elegant and finely balanced towards the finish. Subtle aftertaste combines creamy juniper, delicate heat and citrus freshness. Excellent persistence. Quite nuanced. Reserve for martinis.
45% Alc./Vol.