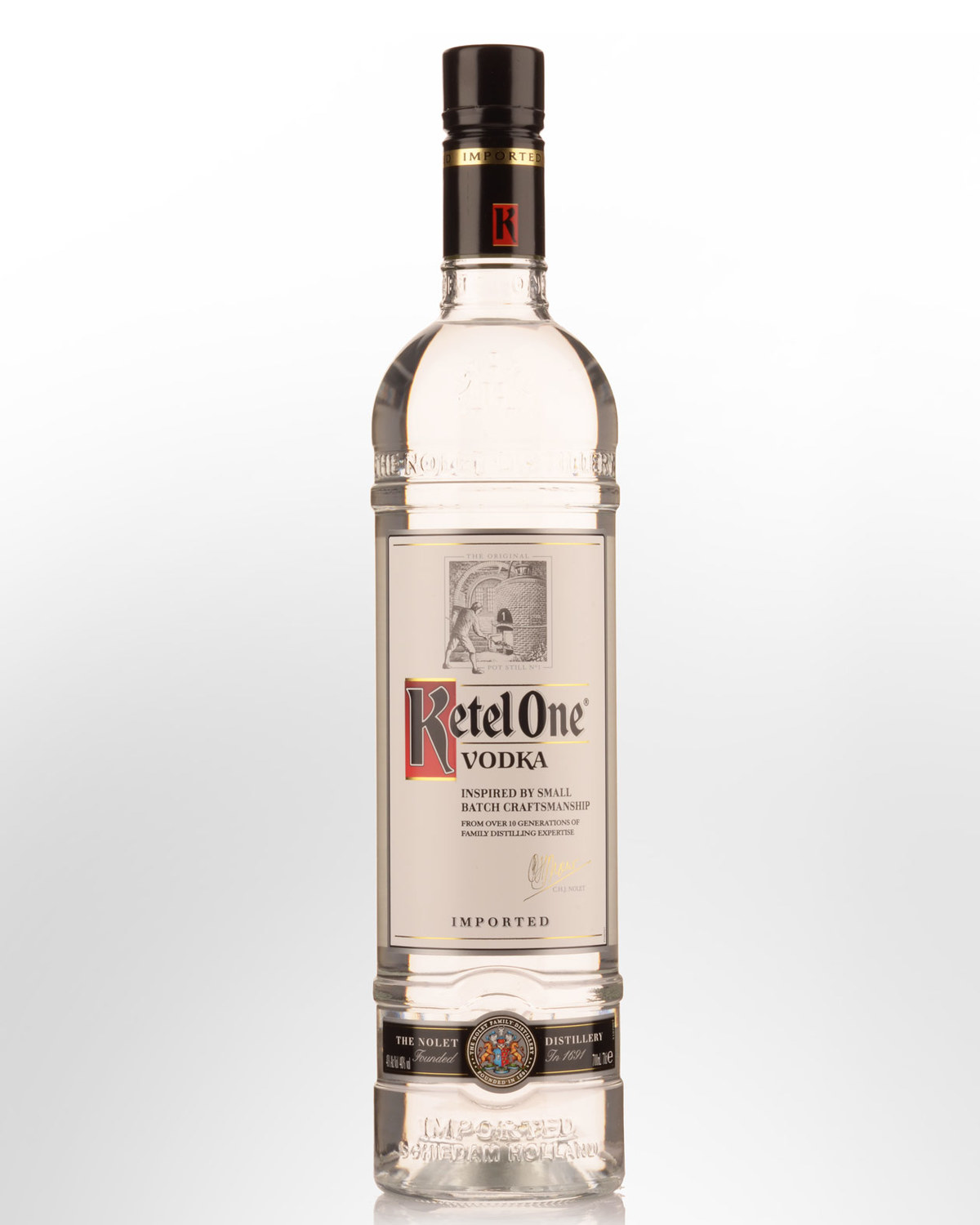 Ketel One Vodka (700ml)
For ten generations, the Nolet family in Holland has been distilling the finest hand made spirits using techniques and recipes perfected by Joannes Nolet and his successors since 1691. Ketel One, named after the original distilling kettle number one is hand crafted in traditional pot stills, filtered through charcoal and rested underground in tile-lined tanks until perfect. Only the heart of the distillate, the center of each batch, is considered fine enough to be called Ketel One. The first 100 gallons, and the last, are separated and discarded as being either too harsh or too weak.
Tasting note: Clear. Nail polish and citrus peel aromas. A round smooth entry leads to a dryish medium body with dried fruitiness/seediness. Sweet dough, citrus peel, and white pepper fade becomes drying and powdery on the finish. A little hot and vapory. 40%Alc./Vol.
International Review of Spirits Award: Bronze Medal
RATED: 83 points (Recommended) - tasting note sourced from www.tastings.com
Other reviews...
Clear as rainwater. The bouquet doesn't reach up and grab you as much as it seduces you with gentle waves of mild spirit and grainy richness. The palate entry offers mild spiciness and cereal sweetness. Finishes marvelously long, doughy, round, subtly citrusy and moderately sweet. Classy, complex and multilayered. 
90-95 points.
- www.wineenthusiast.com
 Click here to learn more about Vodka.