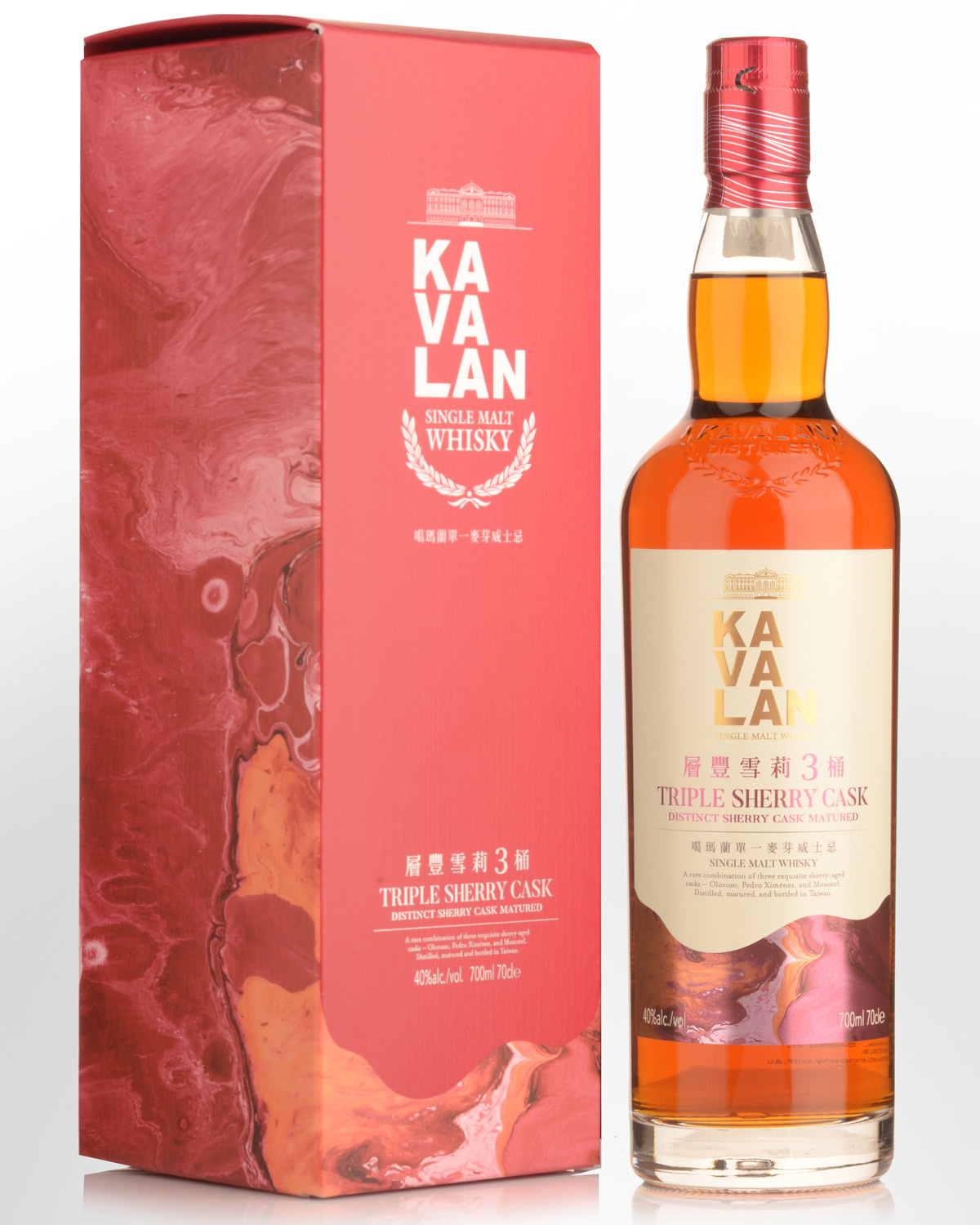 Kavalan Triple Sherry Cask Matured Single Malt Taiwanese Whisky (700ml)
TAIWAN
Kavalan have launched a new expression matured in three different Sherry casks, namely oloroso, Pedro Ximénez (PX) and Moscatel casks.
Says Senior Blender, Zerose Yang, "Its main character, the dried fruits of the oloroso cask, are embellished with the sweetness of PX and Moscatel casks... The resulting liquid offers notes of cinnamon, candied smoked plum, and citrus, layered with a nose of berry, tropical fruits, and longan, alongside a dash of honey, chocolate, and toffee on the palate."
Kavalan CEO, YT Lee adds: "This is the first time we've combined our whisky in three different Sherry casks. It's all about multiplying and enriching the Sherry flavours to make a distinct whisky that has dried fruits, rich caramel, sweet maltose and tropical fruits as its profile."
The packaging design represents the Central Mountain and Snow Mountain ranges surrounding the Taiwanese distillery. 40% Alc./Vol.