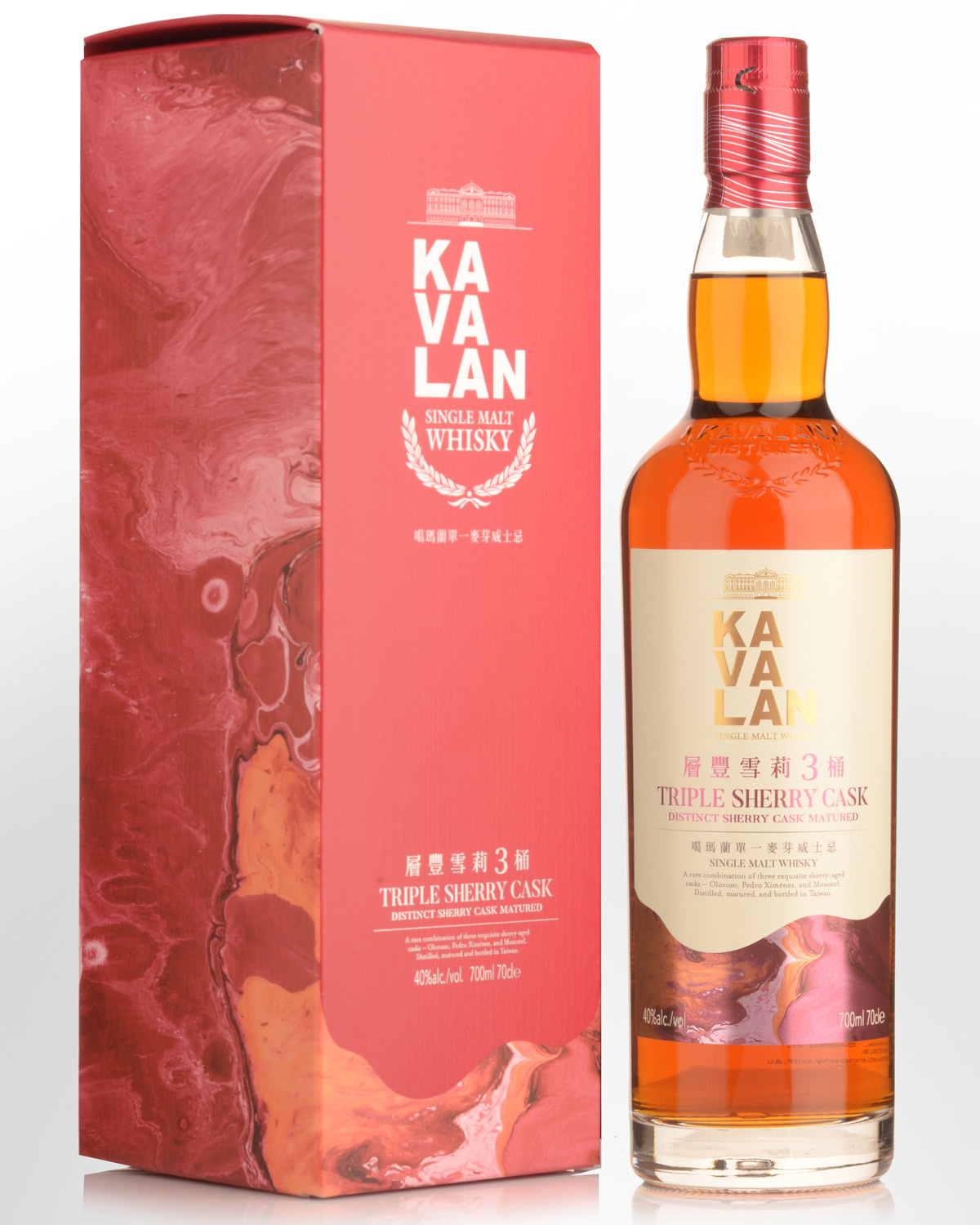 Kavalan Triple Sherry Cask Matured Single Malt Taiwanese Whisky (700ml)
TAIWAN
Kavalan have launched a new expression matured in three different Sherry casks, namely oloroso, Pedro Ximénez (PX) and Moscatel casks.
Senior Blender, Zerose Yang adds, "Its main character, the dried fruits of the oloroso cask, are embellished with the sweetness of PX and Moscatel casks... The resulting liquid offers notes of cinnamon, candied smoked plum, and citrus, layered with a nose of berry, tropical fruits, and longan, alongside a dash of honey, chocolate, and toffee on the palate."
For those who are used to the distillery's extravagant cask strength expressions, this takes a step back. The nose presents an attractive array of dried fruits and plummy malt, mingling with sweet spices. It's an accessible, middle weight style, with a convincing sherry lick and an appropriate dash of spice. You can't really fault the balance, but in the context of what this distillery is best known for, it's Kavalan light. 40% Alc./Vol.