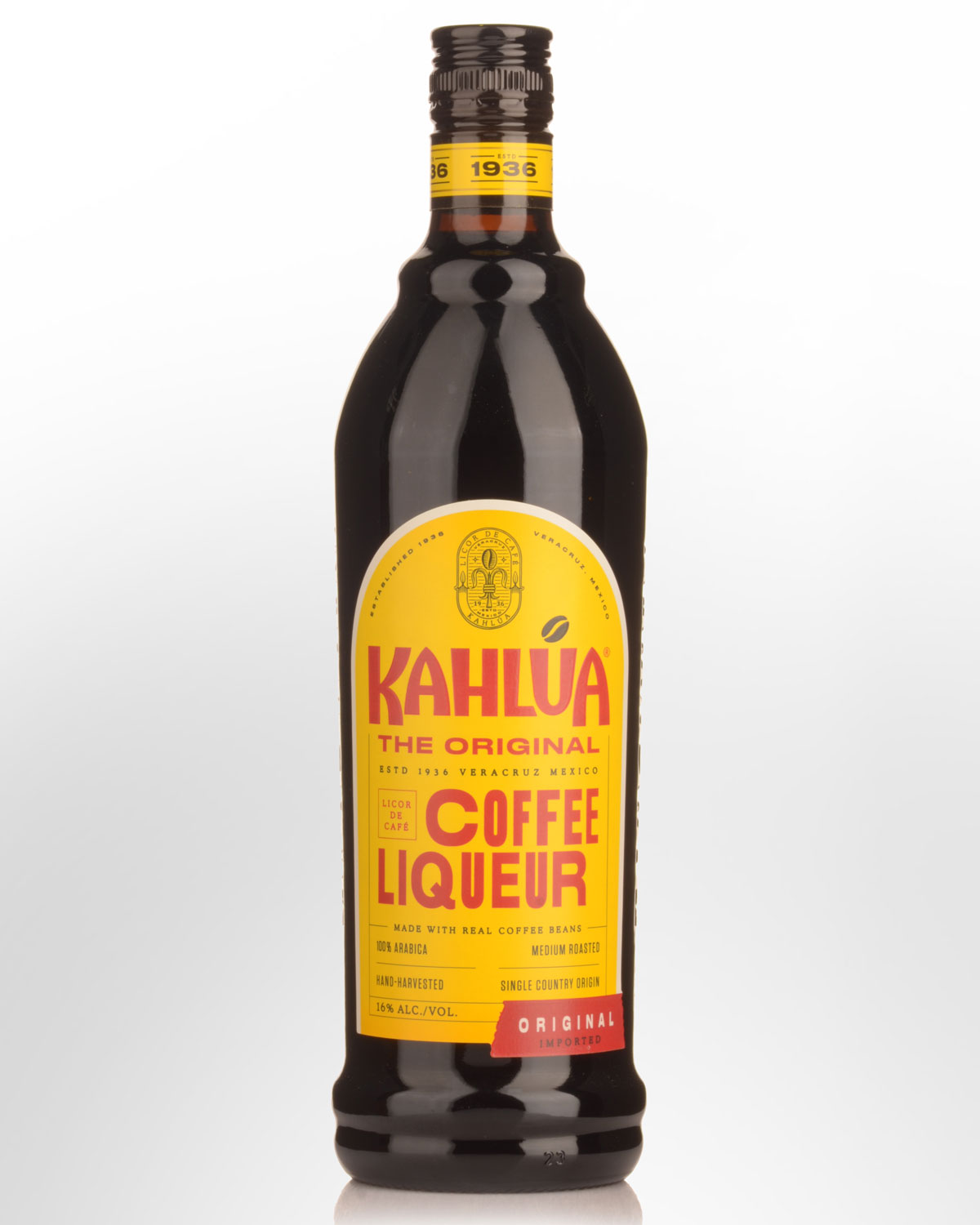 Kahlua Licor de Cafe Liqueur (700ml)
MEXICO
Full bodied, rich and sweet, Kahlua is the essence of Mexican Mocha coffee. Kahlúa is also the original coffee liqueur, and was first produced in Mexico in 1936. However, it was not until the early 1960s that Jules Berman, an entrepreneur and art collector, introduced it to the United States. Berman sold the brand to Hiram Walker and Sons in 1964, but he remained as a corporate officer in charge of brand development until 1970.
Though its specific origins remain a mystery, the rich and distinct taste of Kahlúa is now popular all over the world. The product became famous in Boston, USA during the 1950's as a cocktail when it was mixed with milk to create the 'Sombrero'. It is now drunk with milk in every country to which it is exported.

Only the finest 100% Arabica coffee beans are used in the Kahlúa blend. Veracruz has the required altitude and semi-tropical climate for growing a light-bodied bean with a subtle hint of chocolate – the essence of Kahlúa's distinctive aroma and flavour. The coffee plants are grown under trees, so the beans can ripen slowly in the shade without the use of pesticides. The ripe beans are hand-picked, washed and sun-dried.
Once harvested, the coffee beans are roasted lightly – just enough to develop a delicate flavour – then coarsely ground to preserve the natural sweetness of the beans. The ground coffee is immediately extracted with water to produce freshly percolated coffee, which is then blended with cane spirits, vanilla and caramel.