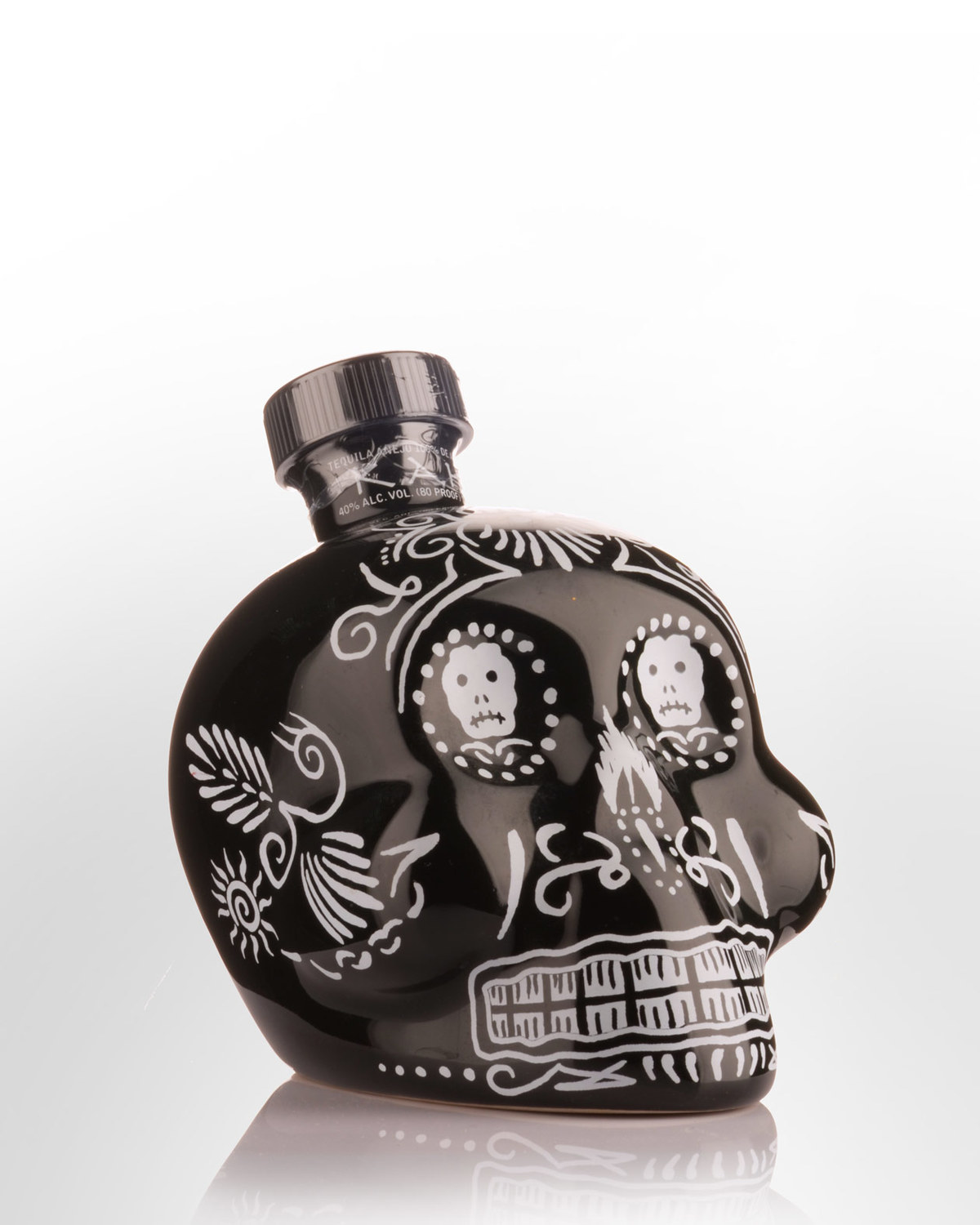 KAH Anejo Tequila (750ml)
Although 'KAH' means "Life" in Mayan, the striking packaging for these tequilas is inspired by a 3000 year old Mexican celebration known as the Day of the Dead (Dia de los Muertos). A death/rebirth festival, it honors deceased loved ones. The skulls containing KAH tequila reference traditional Calaveras (skulls made from sugar) used in Dia de los Muertos rituals of centuries gone by. Like Northern European 'Vanitas' paintings, each hand-painted bottle reminds one of mortality, and doing so encorouges us to celebrate life (with KAH Tequila in-hand, of course!) No two bottles are the same.
But while the brand has attracted a lot of attention for its Day of the Dead presentation, what's the tequila itself like? Thankfully the gimmick is only skin deep. Reviews have been favourable. We look forward to tasting these tequilas soon, all of which are certified organic.
Other reviews... Rich old gold color. Aromas of coconut frosting, caramelized nuts, latex, and peppery spice with a lightly tannic, dryish medium body and a wood driven cola, tobacco, pepper dust and charcoal finish. 40% Alc./Vol. International Review of Spirits Award: Silver Medal
RATING: 88 points (Highly Recommended)
-www.tastings.comsize>