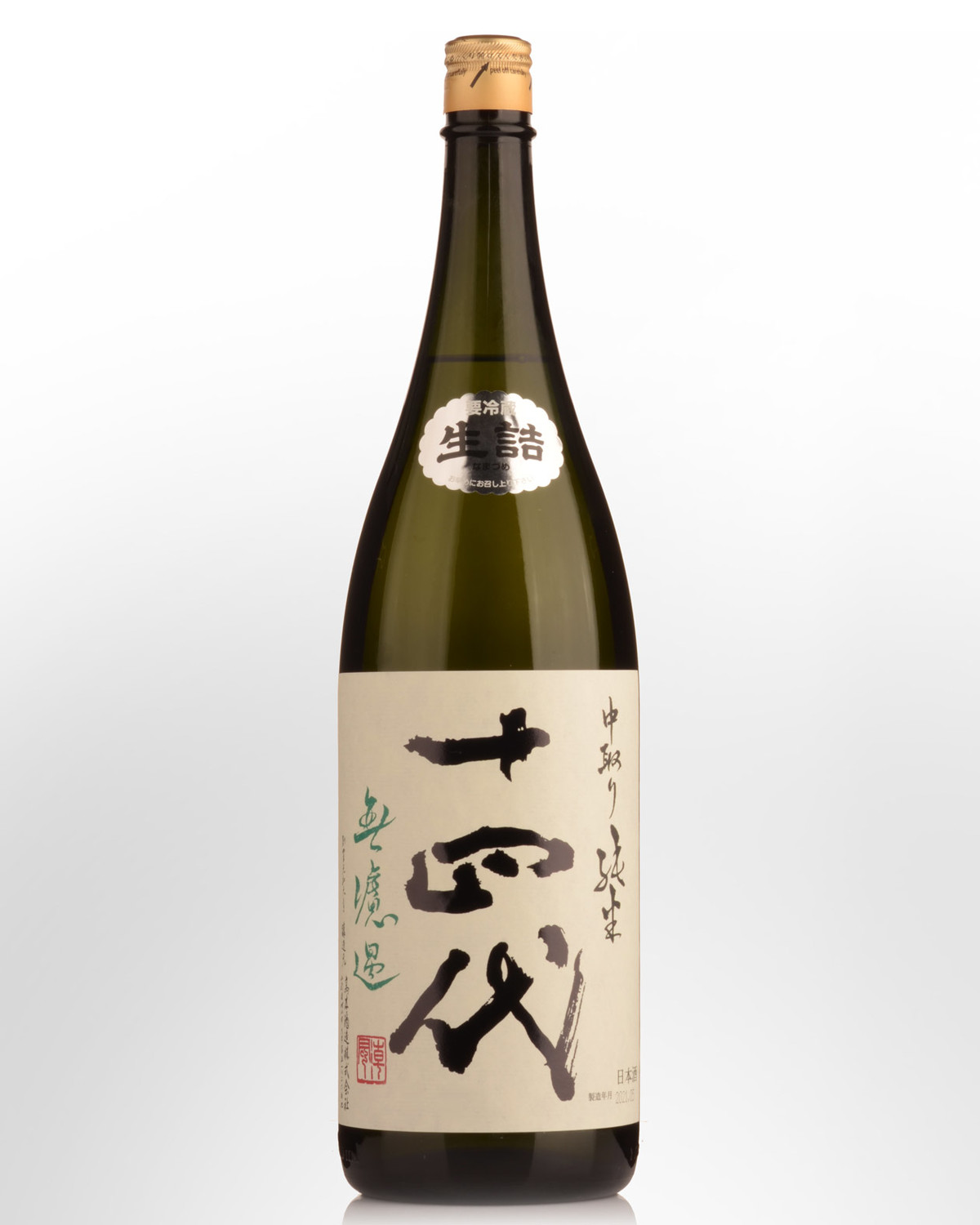 Juyondai Junmai Muroka Nakadori Sake (1800ml)
The "Juyondai" label represents a series of sake produced by Takagi Shuzo in Yamagata Prefecture, Japan. The company was founded in 1615 and presently employs a mix of Yamada Nishiki and Special Grade A Aiyama rice. Their expressions have garnered a cult following and are highly sought after by aficionados.
This pure rice (Junmai) sake is unfiltered (Muroka) and hails from the middle take of the press (Nakadori) which is considered the finest take of the batch for its clarity, well-balanced aroma, and purity of flavour. Being unfiltered gives this sake more breadth of taste compared to others in the Juyondai range, while still retaining its fruity and floral aromas. Polished to 55%, this sake still maintains a good amount of umami.