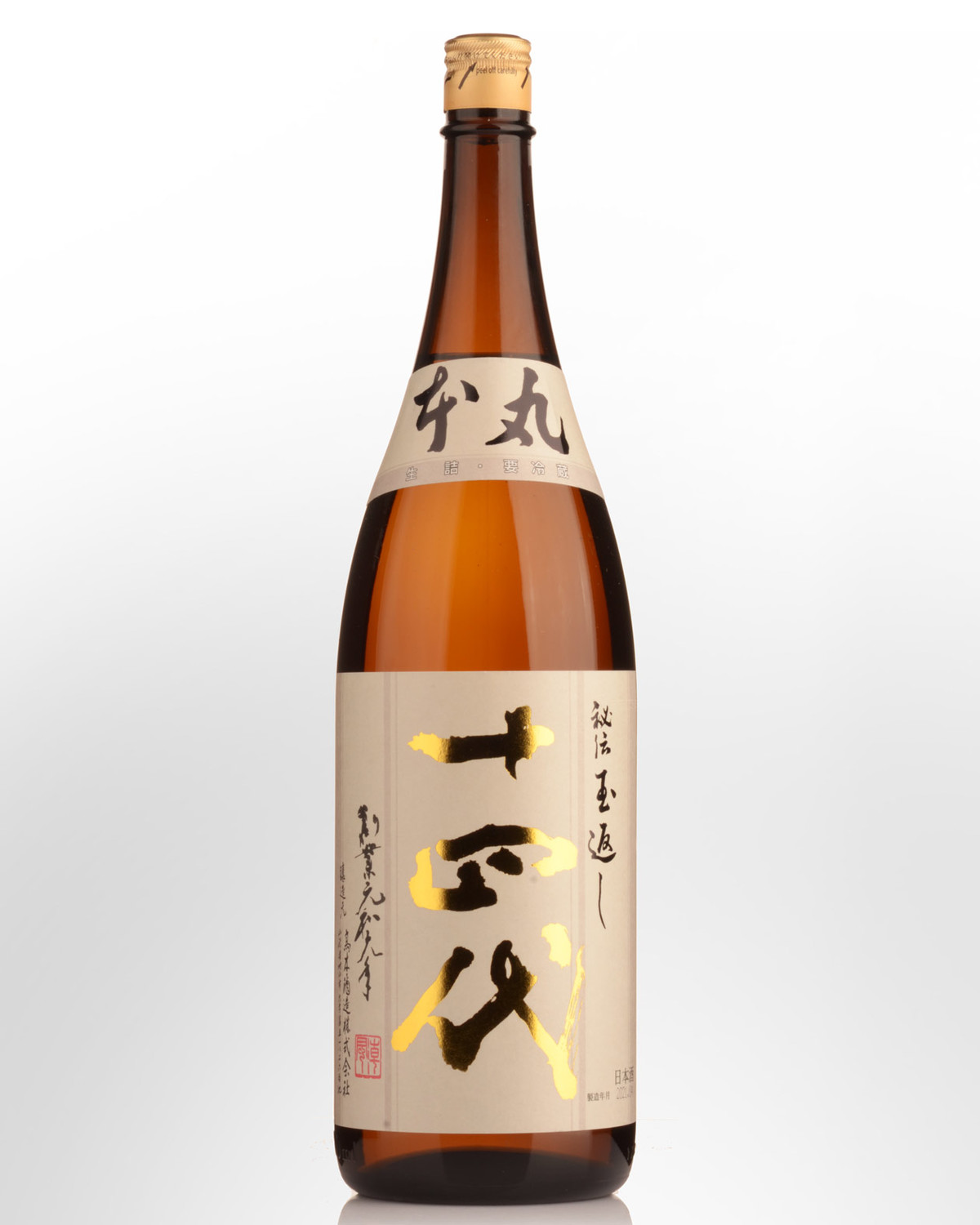 Juyondai Honmaru Hiden Tamakaeshi Tokubetsu Honjozo Sake (1800ml)
The "Juyondai" label represents a series of sake produced by Takagi Shuzo in Yamagata Prefecture, Japan. The company was founded in 1615 and presently employs a mix of Yamada Nishiki and Special Grade A Aiyama rice. Their expressions have garnered a cult following and are highly sought after by aficionados.
The Tokubetsu Honjozo is one of the signature sake from Juyondai, and one best to familiarise yourself with their rich and velvety style. Using Gohyakumangoku rice polished to 55%, this sake has copious amount of umami feel with a pleasing off-dry finish that pairs extremely well with a broad range of food.
Other Reviews....
This medium-dry NV Juyondai Honmaru Tokubetsu Honjozo is elegant and floral, with scents of white flower, citrus, cherry, peach and a hint of pine nut. Spicy on the mid-palate and full-bodied, it has a short, clean finish (kire) and its Gohyakumangoku rice is polished to 55% seimaibuai. Takagi Shuzo uses their brewery's own rice spirit as an addition to this sake. Alcohol: 15%. Tasted March 23, 2018.
91 points
Liwen Hao - Wine Advocate (Apr 2018)