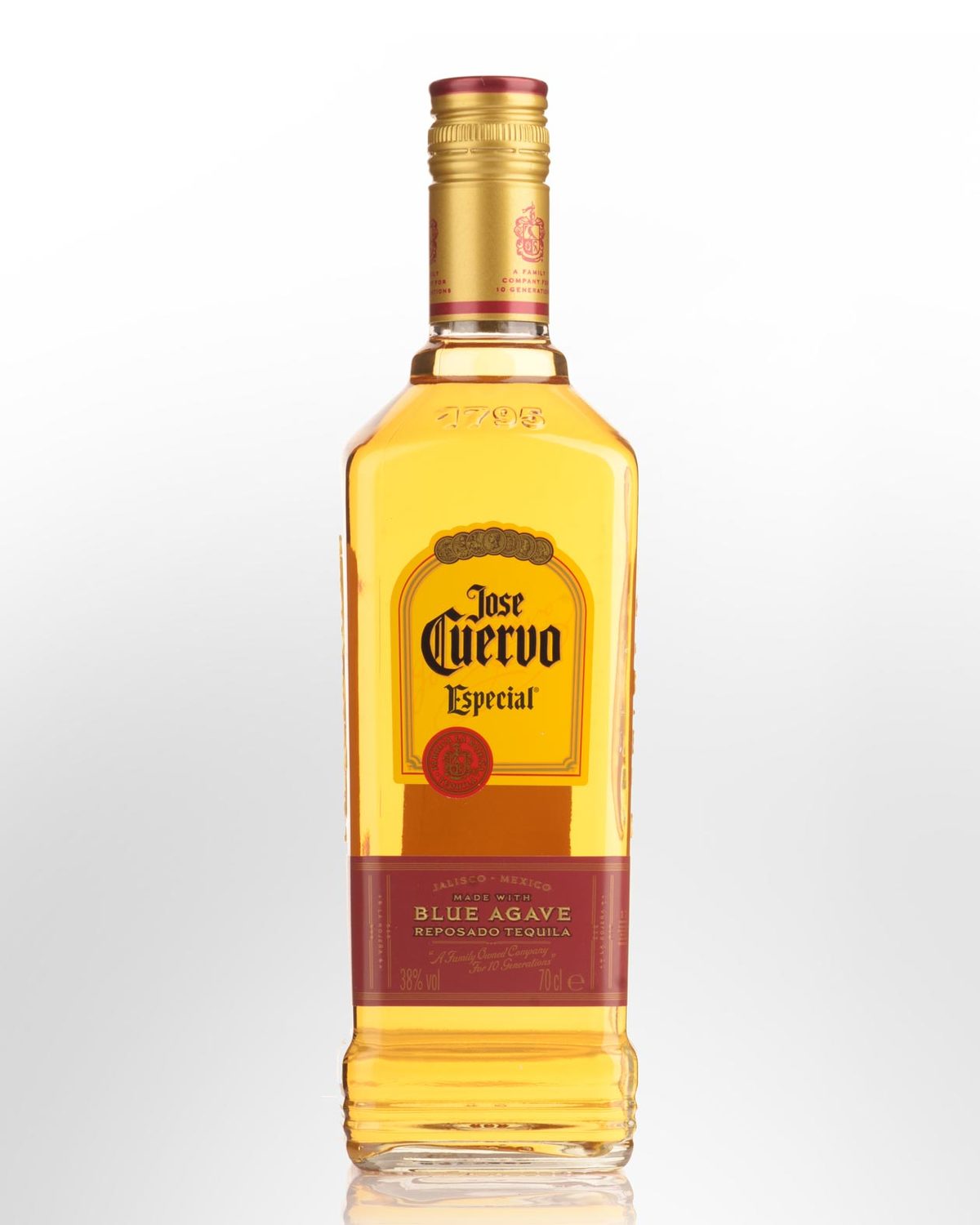 Jose Cuervo Especial Tequila (700ml)
In 1795, when José Cuervo (Cuervo meaning "crow") began commercially producing and distributing tequila, he used an image of a crow to label each barrel of his product for the many customers who couldn't read Spanish. This branding mark represents the Cuervo family name and was also used to brand their cattle. In creating this memorable symbol of tequila, José Cuervo proved himself to be an early innovator in packaging design. It seems the crow has been, and always will be, affiliated with the time-honoured quality and legacy of Jose Cuervo Tequila, as well as Tequila itself.
There are two basic styles of tequila: Gold Tequilas, which typically display a pungent aroma, more oaky dryness, spice and more complexity than there silver counterparts. White or Silver Tequila is an altogether simpler drink – clean and colourless, sometimes with a pronounced 'fruity' character, sometimes earthy, deep and pungent. It is the style most often used in mixing , its flavour being more subtly disguised.
This gold tequila from Jose Cuervo is made from Blue Agave and a blend of Reposado and other high-quality aged Cuervo tequilas. Its distinctive character and consistent quality has helped consolidate(La Rojeña) Cuervo's position as the largest manufacturer of tequila in the world with nearly 40 million agave plants currently under cultivation.
Tasting note: Gold/amber colour. Elegant, sweet floral nose with a hint of black pepper. The palate is dry, relatively light, displaying dried fruits, vanilla oak and a peppery spice warmth. Warm, balanced spirit finish. A versatile all rounder. 38% alc./vol.
 Click here to learn more about Tequila.