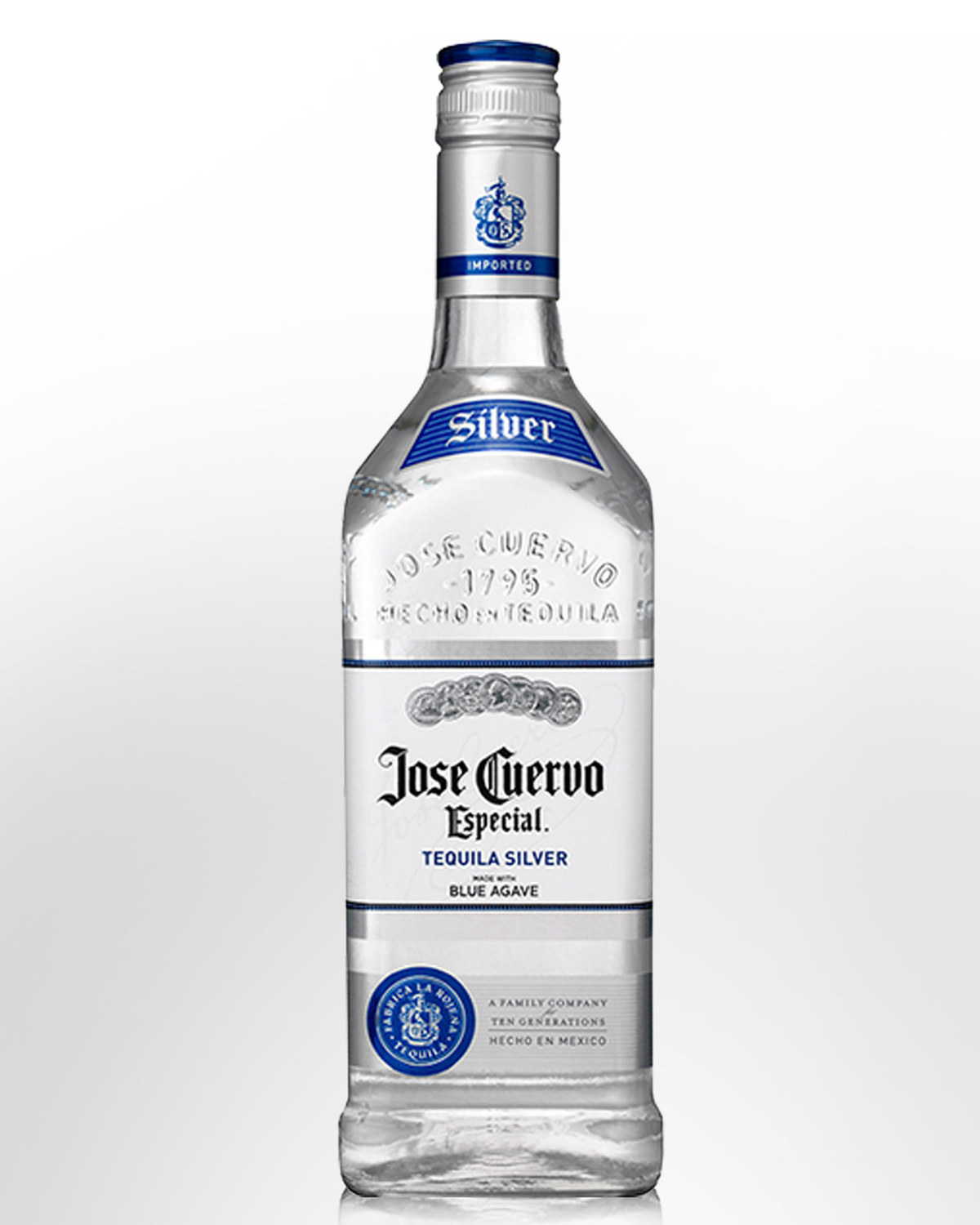 Jose Cuervo Especial Silver Tequila (700ml)
Released in 2003, Jose Cuervo Clasico is silver style "Joven" tequila, double distilled and then married with specially selected oak barrel-mellowed tequilas. Lighter in style than its gold counterparts, the production method culminates in a smoother, more well-balanced tequila with a fresh aroma, a crisp, clean finish & just a touch of sweetness. A versatile mixer!
No tasting notes available.
Classic Cocktail: The Margarita
The Margarita has suffered terribly in modern times. In an effort to make it hip, quick, trendy, and cheap it has been bastardized far worse then any cocktail before it. Whether it is the use of inferior (or just plain wrong) ingredients, or commercially made mixes, the common Margarita these days tastes more like a 'Limeade' with a splash of orange juice than it does the delectable cocktail that it once was. A true Margarita is made from three ingredients: Tequila, Cointreau (Triple Sec), and fresh squeezed Lime Juice. Like any cocktail, the true art comes in arriving at the proper ratio of the ingredients in order to present a balance of the flavours. Arguably the best ratio for a Margarita is 3:2:1. Three parts Tequila, 2 parts Cointreau, and 1 part freshly squeezed lime juice.
60ml Jose Cuervo Clasico Tequila
40ml Cointreau or other Triple Sec Liqueur
20ml Lime Juice
Method:
Shake with ice. Strain into a cocktail glass. Optional: You can prepare the cocktail glasss by miostening the rim with lime juice, and then dipping it into coarse salt.
- notes partially sourced from www.drinkboy.com
size>
 Click here to learn more about Tequila.