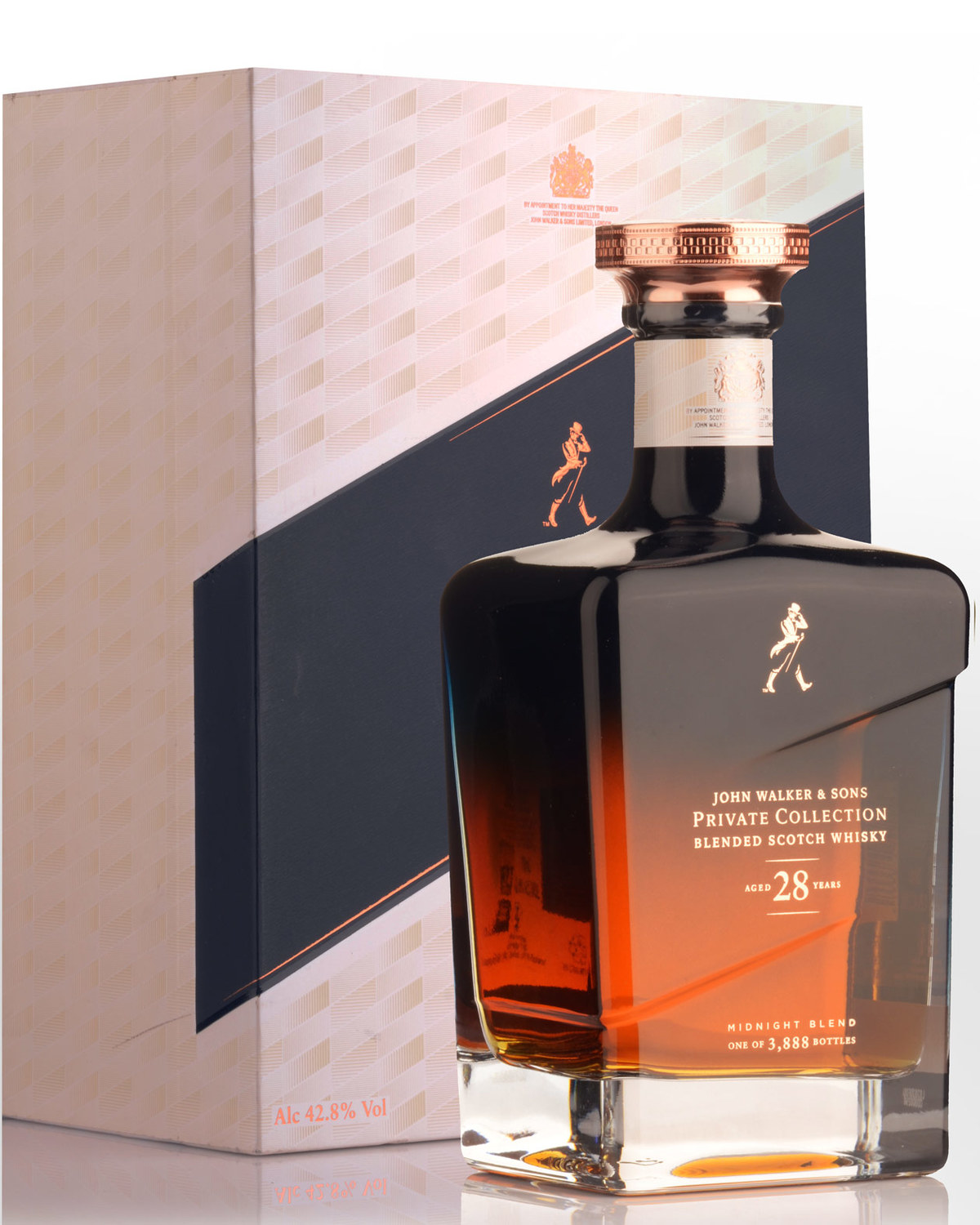 John Walker & Sons Midnight Blend 28 Year Old Blended Scotch Whisky (700ml)
SCOTLAND
The fifth and final edition in the John Walker & Sons Private Collection series is also one of the most sought after. Released in late 2018, an exceptional blend of single malt and grain whiskies aged for at least 28 years have been handpicked from distilleries including Cambus in the Lowlands, Strathmill in Speyside, Caol Ila on Islay and Clynelish in the Highlands. 250 samples later, three vattings were created before marrying them together to create the final cut. 3,888 bottles were produced.
We have one only from a private collection.
42.8% Alc./Vol.
Collector's note: There is a minor mark on one side of the box and very minor markings elsewhere. Older bottlings may have scuffing, cellar bloom, scratches or dents to the packaging. We endeavour to describe the condition of the item in the product description text. Minor markings are inevitable with old bottlings, so we request collector's have reasonable expectations in this regard. Not every imperfection can be noted. Refer to the product images or contact us if you have any concerns about the condition of an item on 1800 069 295.