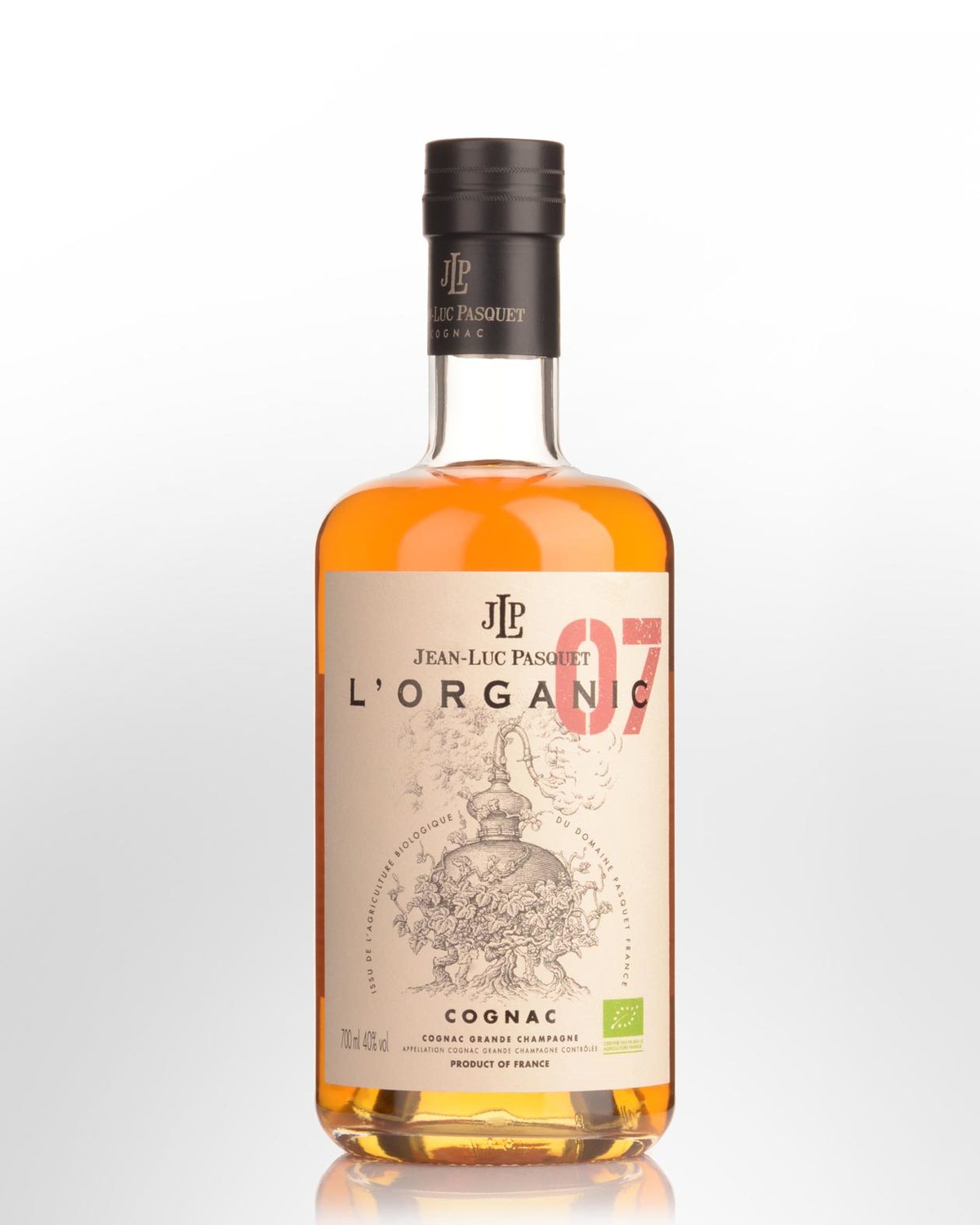 Jean Luc Pasquet L'Organic 7 Year Old Cognac (700ml)
"The all-organic house of Jean Luc Pasquet Cognac is the epitome of the word 'artisan' in every essence of the meaning."
- cognac-expert.com

A wonderful discovery, the Cognacs of father-son team, Jean Luc and Jean Pasquet, are equally a welcome relief in a market dominated by mass-marketed brands. Jean-Luc began working alongside his uncle Albert in 1971 on an estate from the Grande Champagne sub-region that had been in the family since 1730. Assuming full ownership in 1973, Jean-Luc's drive to express the most pure and distinctive expressions from Grande Champagne terroir led to the estate winning organic certification in 1998. Today the vineyard is majority planted with Ugni Blanc (76%), Montils (8%) and Folle Blanche (16%), the latter reintroduced in recognition of its ability to produce eaux de vie of great finesse. With traditional hand-harvests, viticultural and cellar practices, including indigenous yeasts and zero sulphur, this house is the epitome of the word 'artisan' in every sense of the meaning. If you are a brandy enthusiast, JLP should be on your radar as a leader in the quality and value stakes. Tasting note: Produced from organically grown Ugni Blanc grapes, this VSOP equivalent is aged for a minimum of seven years (the minimum requirement is four). Polished brass gold. Another superb Pasquet bouquet, this time with an emphasis on fruits and flowers, more-so orange blossom, mandarines, tangerines, raisins, ripe peaches and figs.... The sweetness is backed by light pepper and a little cinnamon. The palate is supple, wonderfully rounded and simply delicious - hints of triple sec, honey, fig, white peach and nectarine... Never quite a fruit bomb, rather graceful and elegant to finish, the final stages offering a perfect balance between orchard fruits and fined tuned astringency. Bravo Jean-Luc! 40% Alc./Vol.