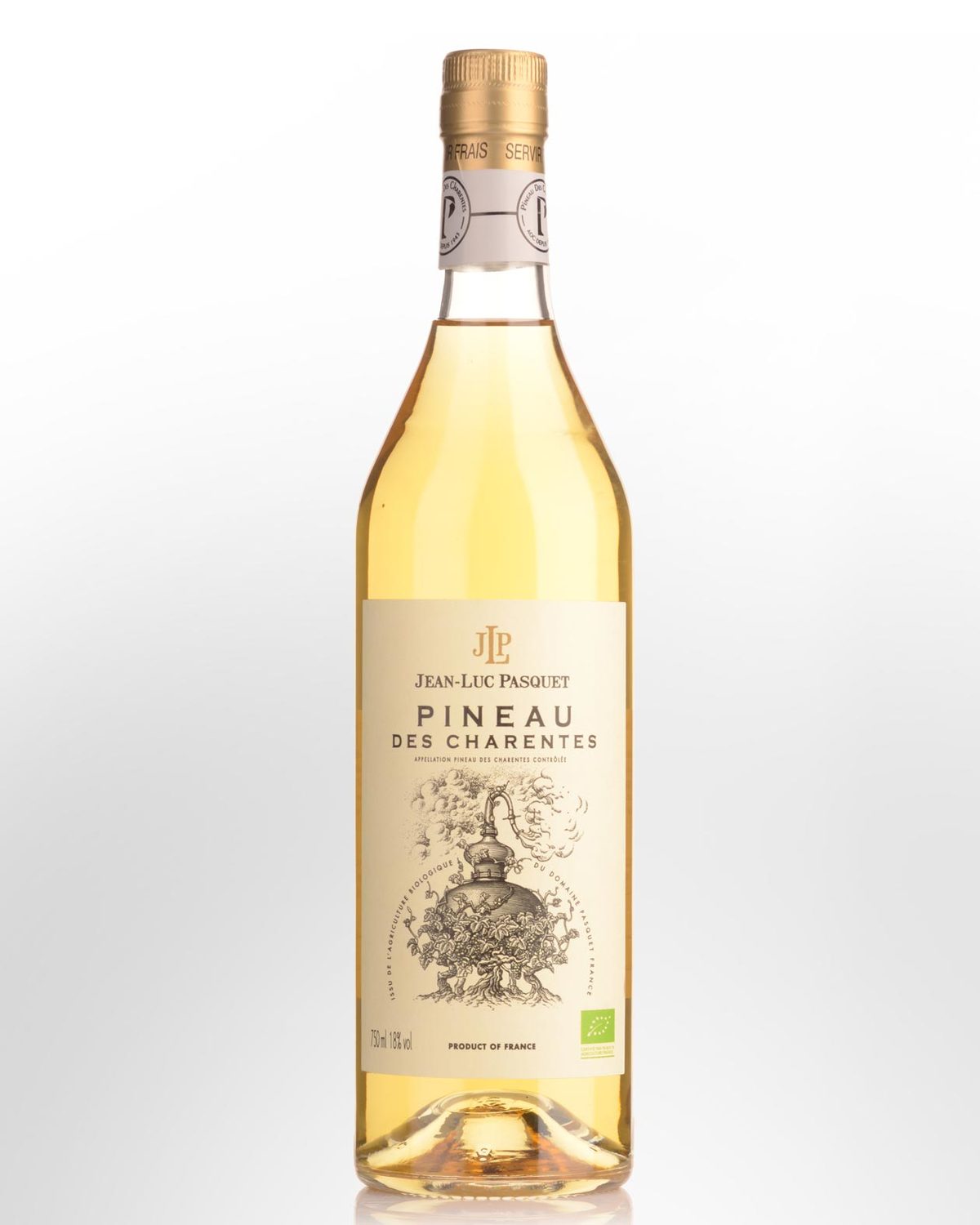 Jean Luc Pasquet Blanc Organic Pineau des Charentes (750ml)
Accompanying our latest direct shipment of Pasquet's Cognac is this wonderful aperitif from the same producer. Pineau des Charentes is generally categorised as a fortified wine (aka 'mistelle' or 'vin de liqueur' in France). However, being a blend of unfermented or only lightly-fermented grape must and Cognac eau-de-vie it could be argued that the genre is more akin to a liqueur. The net effect is a disjointed blend of grape juice and spirit that needs at least a year in cask in order to integrate. The ruby or red styles are made from the same grapes as dry red Bordeaux. Both red, white and rose versions are typically drunk chilled as an aperitif, a digestif or included as an ingredient in cocktails. Pasquet produces his version from organically grown Ugni Blanc and Montils grapes.
Tasting note: Bright straw colour. Aromas of manuka honey leap from the glass over stewed apricots, some toasty notes, a hint of nutmeg and cinnamon. Light and silky entry quickly builds into a sensational semi-sweet burst of fresh apricot and spice carried by gently warming spirit. Seamlessly integrated and perfectly balanced with excellent palate length. Finishes clean, drying and refreshingly grapey with a subtle but persistent aftertaste of manuka honey, apricot nectar, almond and spice. A superb drink. 18% Alc./Vol.