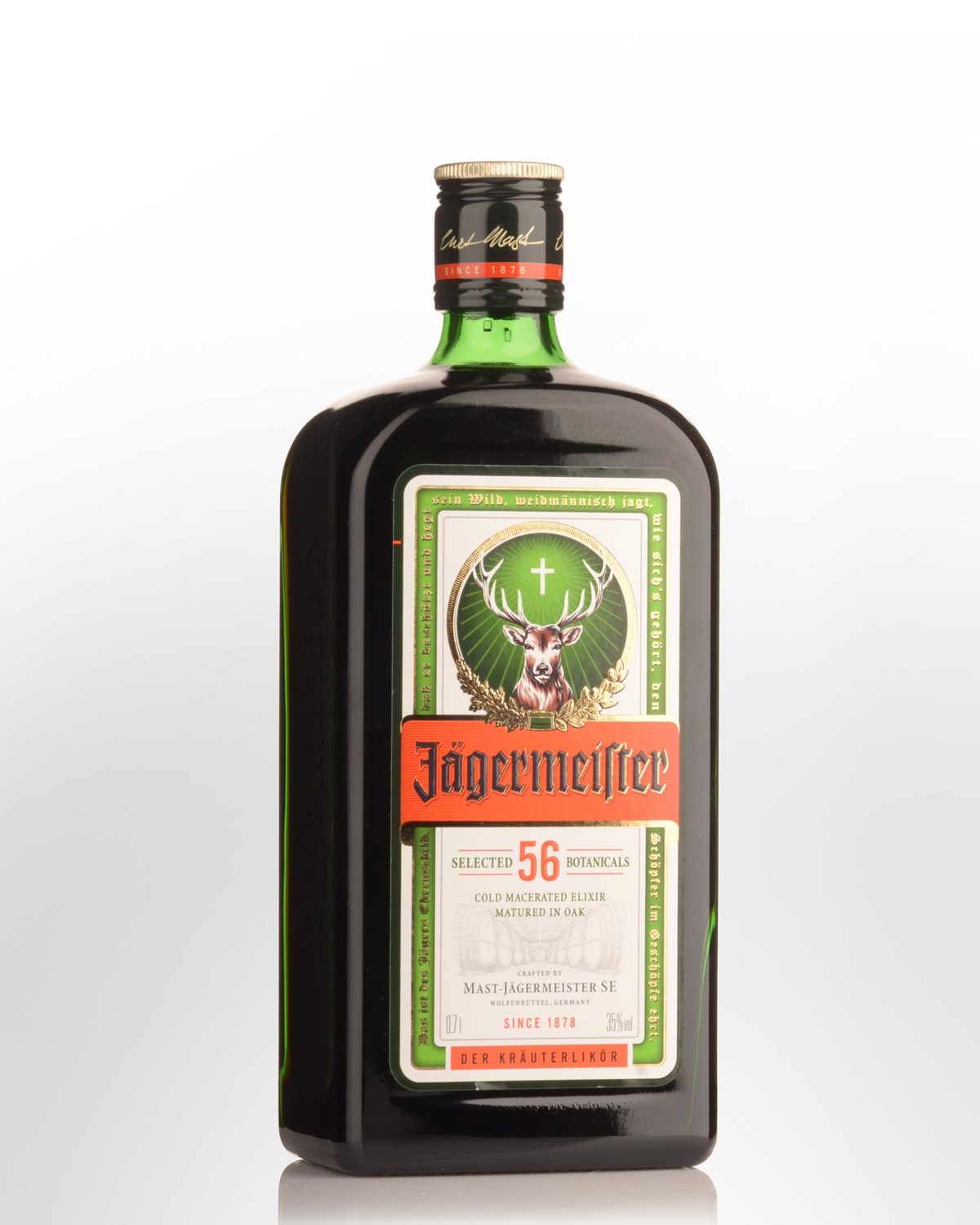 Jagermeister Liqueur (700ml)
Jägermeister (meaning "Master of the Hunt") is a 70 proof (35% alc./vol.) herbal liqueur imported from Wolfenbüttel, Germany. Made from a secret recipe of 56 herbs and spices including citrus peel, aniseed, poppy seeds, saffron, juniper berries and ginseng, Jägermeister is macerated in spirit for up to six weeks before been matured in oak casks for one year. Its unique taste sets it apart from all other spirits making Jägermeister the second largest selling imported liqueur in the world and the favourite "shot" of millions (as the advertisement on the left attests to.) Available in its distinctive square, green bottle, the label recalls a vision of St.Huberts, the patron Saint of Hunters. Serve icy cold.
Other reviews... Dark amber-brown. Sweet medicinal, spice aromas. Notably sweet and thick on the palate with complex herbs and cinnamon lingering. Quite clean through the finish for all the complex flavors present. 35% alc./vol
90 points (Exceptional)
- tastings.com
Some recipes...
"JAGER MONSTER"1 shot of Jagermeister.
A dash of Grenadine syrup
Fill with Orange Juice & serve in tall glass.


"JAGER MARY"1 shot of Jagermeister
Fill glass with Bloody Mary mix; add pepper to taste and serve with celery stalk.