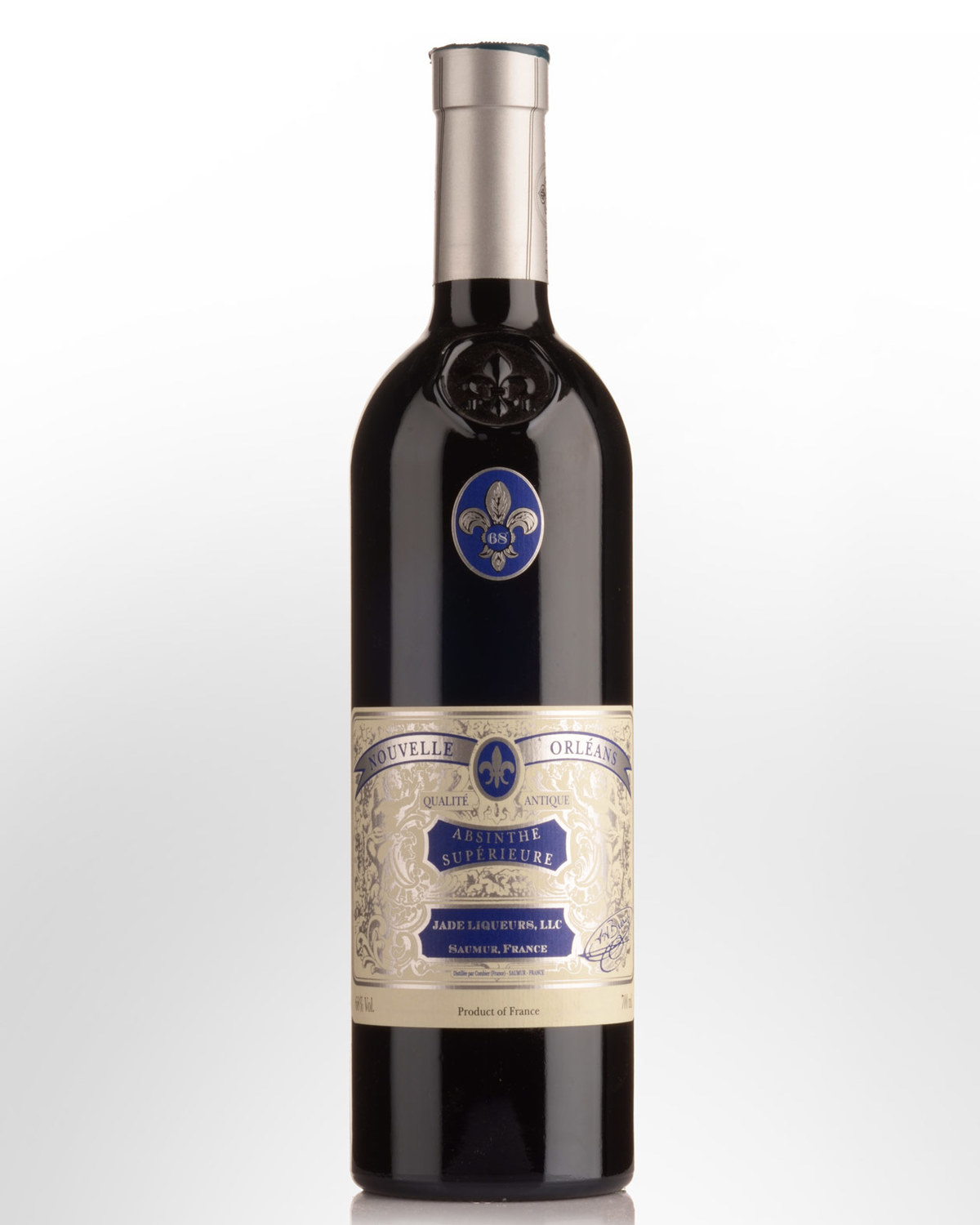 Jade Nouvelle Orleans Absinthe (700ml)
Saumur, Loire Valley,
FRANCE
As the popularity of absinthe swept through France during the mid 19th century, la fée verte began making her way over to the 'Paris' of the New World, La Nouvelle-Orléans (New Orleans). French-speaking travelers and immigrants alike carried their taste for absinthe to this vibrant port city, and before long, French apothecary Antoine Peychaud was doling out 'healthy' absinthe-laced elixirs from his Royal St. shop. The popularity of absinthe surged in French-speaking Louisiana, and when Henri Degas and Oscar Wilde arrived in New Orleans in the latter part of the 1800s, they had no trouble finding imported French and Swiss absinthes among familiar comforts. By the advent of the 20th century, cafés like the famous Old Absinthe House were making a name for themselves by cooling the humid summers with sazeracs, absinthe frappés, and even the occasional absinthe crème de glace. Unfortunately, it all came to a halt with the U.S. ban on absinthe in 1912 ... or did it?
Those already in the know will be familiar with Ted Breaux, a biochemist and researcher who grew up in New Orleans. Ted rose to fame when he cracked the "Absinthe code" in the late 1990s, employing gas chromatography to analyse an old sample. Ted subsequently set up a business, 'Jade Liqueurs', with the aim of recreating several 'rediscovered' Absinthes. Jade "Nouvelle Orleans" represents the inspired work of this native New Orleanian. The heritage of both the drink and its creator are rooted in the original absinthes that made the sazerac cocktail and absinthe frappé famous.
Tasting note: Pretty bright turquoise / emerald green. Wonderfully complex bouquet is dense and lifted. Initial sniffs suggest fresh liquorice strap, becoming more herbaceous with hints of fennel, sawn cedar, chamomile tea, curry leaf and more. Despite the undeniable intensity, there's a sense of delicacy - this feels like it evaporates from the tongue. Anise and dried fennel lead the attack. Concludes ethereal, cleansing, pleasantly bitter; liquorice root and aniseed lingering through the aftertaste. Once again, amazingly balanced given the extraordinary ABV. 68% Alc./Vol.
Other reviews... Grab your corkscrew to open a bottle of this absinthe, a tribute to distiller T.A. Breaux's hometown, New Orleans. The light jade liquid louches to cloudy pale green, releasing gentle fennel, rosemary and fresh basil accented with lime zest and white pepper, plus a long, gentle anise finish. Although it's easy-sipping when louched, the undiluted spirit is ideal for prepping a glass to receive a sazerac.
95 points - wineenthusiast.com