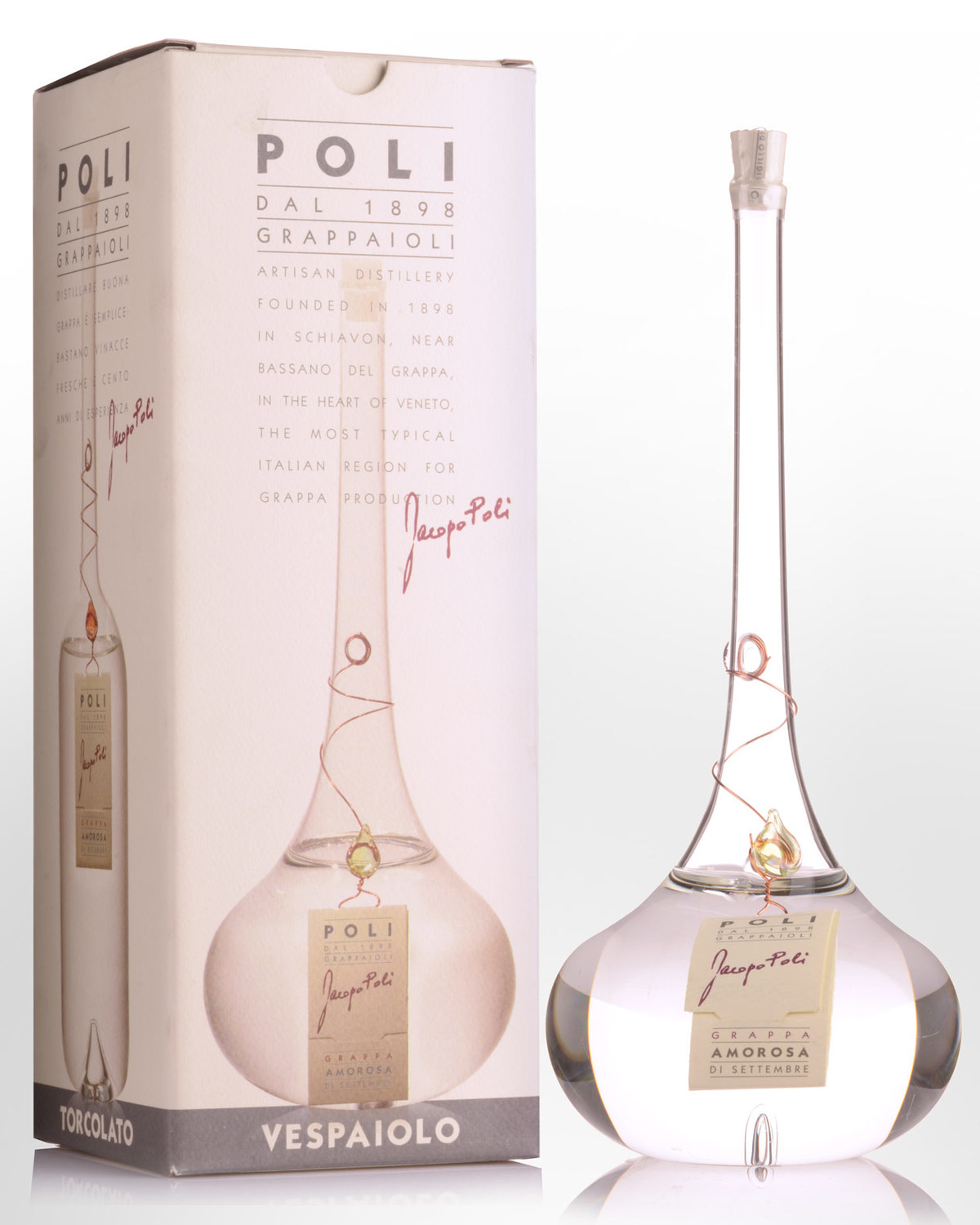 Jacopo Poli Vespaiolo Grappa (500ml)
The highly regarded Jacopo Poli distillery is an artisan operation solely owned by the Poli family, founded in 1898 in Schiavon, near Bassano del Grappa, in the hearth of Veneto, the most typical region for Grappa production.
This is young grappa produced from Vespailolo grapes.
Tasting note: [LOT 07174 tasted] Crystal clear with a glossy, silvery appearance. Moderate yet refined, the sensuous aromatics open with chocolate and marzipan; five minutes in the glass releases subtle citrus oil and orange blossom notes, followed by suggestions of sultana and plum with further aeration. Silky, delicate entry. The palate has ballerina like poise as cascades of sweet dried fruit, chocolate and honeycomb are beautifully defined against balancing acidity. Excellent length. Finish is delicate, fresh and citrus peel-like, leading into a long, subtle aftertaste of nuts and cocoa. Exceptional purity. The exuberant packaging adds to the allure. 40% Alc./Vol.
 Click here to learn more about Grappa