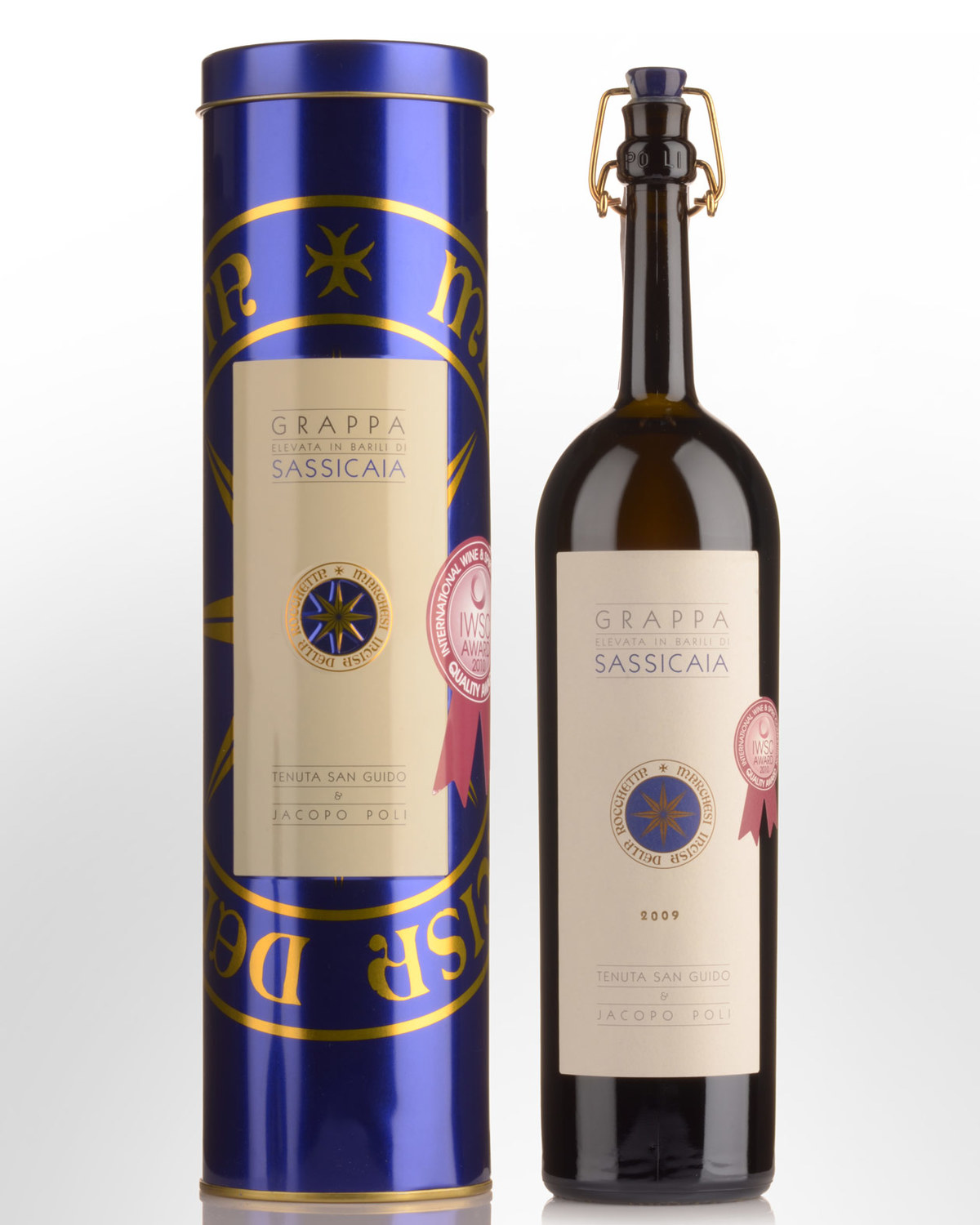 Jacopo Poli Sassicaia di Grappa (500ml)
The highly regarded Jacopo Poli distillery is an artisan operation solely owned by the Poli family, founded in 1898 in Schiavon, near Bassano del Grappa, in the hearth of Veneto, the most typical region for Grappa production. The grapes and pomace for this grappa (80% Cabernet Sauvignon and 20% Cabernet Franc) were sourced from Tuscany's famed Sassicaia vineyard. Soon after the pomace arrives at the distillery (still dripping with wine) distillation takes place in copper pot stills after which the product is aged for at least four years in Allier oak barrels, and another three years in bottle.
Tasting note: Very pale straw colour. Appealing, lifted aromas are salty, herbal and biscuity at first becoming sweeter and dried apple like (more peel than pulp) with aeration. After five minutes the aromas reduce rather than accentuate. Entry is silky. Mid palate shows good concentration and is at the sweeter end of the grappa spectrum with buttery, mildly nutty flavours followed by a creamy, vanilla custard finish. Aftertaste is clean and dry with a faint butterscotch / vanilla fade that's a little short, however this seduces with its textural qualities and beautiful poise. 40% Alc./Vol.