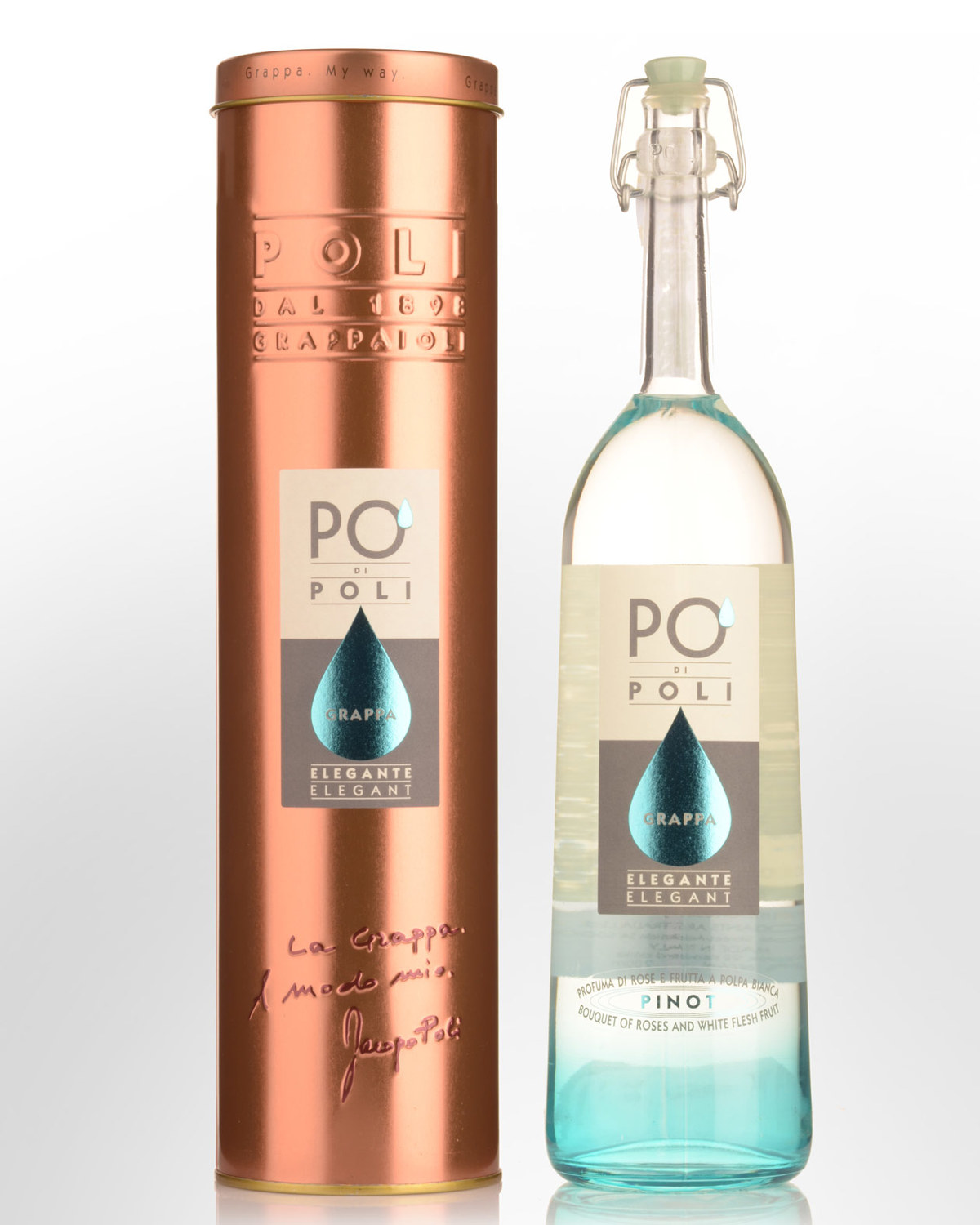 Jacopo Poli Po' Elegant Pinot Grappa (700ml)
The highly regarded Jacopo Poli distillery is an artisan operation solely owned by the Poli family, founded in 1898 in Schiavon, near Bassano del Grappa, in the hearth of Veneto, the most typical region for grappa production.
Tasting note: Produced from Pinot grapes. Clear, silvery appearance. Opening aromas are slightly soapy, with notes of pine and lavender. After several minutes they become more fresh grape like and herbal. Soft entry leads into a semi sweet, light to medium bodied profile that includes spicy dried fruit and nut flavours and fresh herbal notes. Very gently warming spirit. Subtle dried fruit aftertaste. Concludes minerally and dry. 40% Alc./Vol.