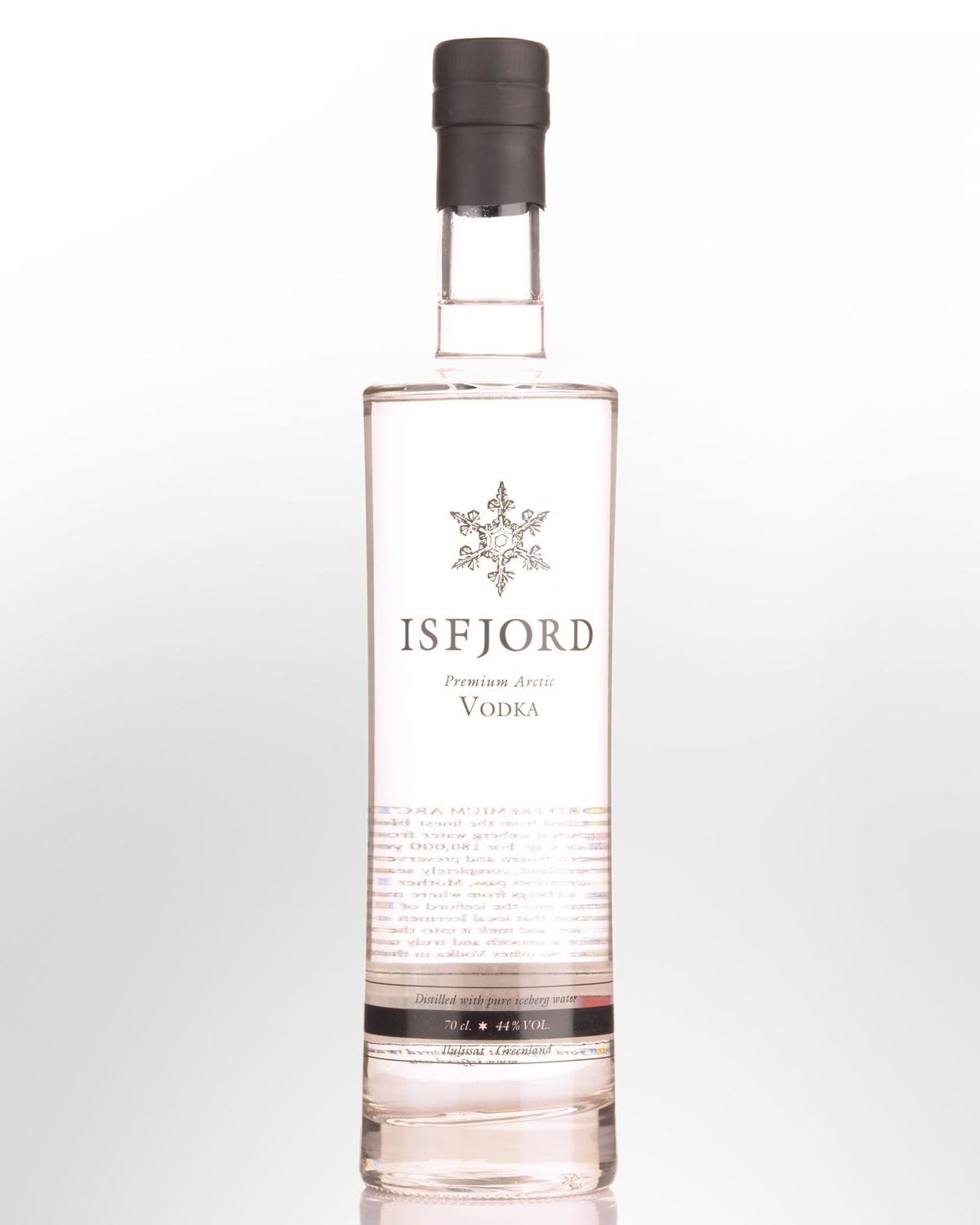 Isfjord Premium Arctic Vodka (700ml)
A five times hand-distilled vodka that employs 180,000 year old iceberg water from the icefiord of Ilulissat in Greenland.
Tasting note: Crystal clear with a silvery blush. Quite aromatic by vodka standards with definite citrus peel (particularly mandarine?) giving this a fresh, gin-like lift. Faint notes of black pepper and talc stone add to the mix. Soft, slightly oily mouthfeel is accompanied by some fresh citrus and white pepper characteristics. Finishes with a semi sweet burst before concluding clean, dry and precisely balanced. For those who like their vodka to be more than neutral. 44% Alc./Vol.