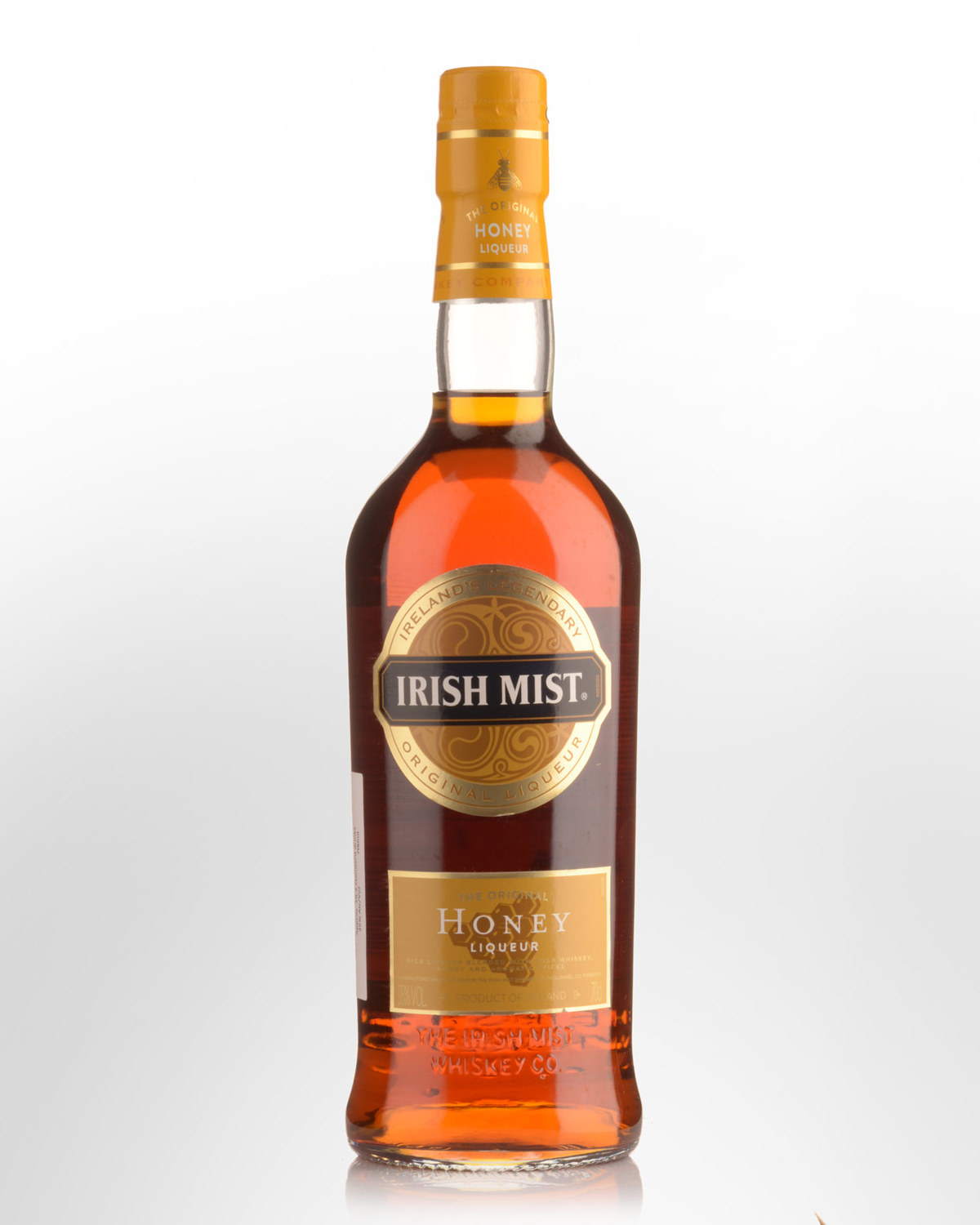 Irish Mist Liqueur (700ml)
AN OLD FAVOURITE RETURNS TO AUSTRALIA . After innumerable requests (with some customers begging us to bring this obscure liqueur back), we decided to import it ourselves. Irish Mist is a version of Scottish Whisky liqueur, and claims to be both older and superior! The unique recipe is reportedly over 1200 years old, and based on a classic blend of clover and heather honey, exotic herbs and mellow Irish Spirits. According to lore, the recipe was lost until Desmond Williams of the Tullamore Distillery came across a manuscript containing the recipe that magically appeared in the 1940's.  Mr. Williams took this recipe and adopted it, using Irish Whiskey as the base.
Tasting note: Deep tawny in colour with a copper rim. Sweet herbs & citrus peels on the nose. Wonderfully deep palate replete with rich honeyed, raisined flavours and a thick, luscious mouthfeel. Christmas pudding in a bottle! The sweet spirit rises in the finale and warms the heart. Good balance - not cloyingly sweet. A worthy counterpart to its Scottish 'cousins'. 35% alc/vol
Other reviews...
Of all the honey-flavored liqueurs I've tried, Irish Mist is probably the mildest around. It's Irish whiskey imbued with honey and "natural aromatic spices," but the flavor is quite muted. A touch of honey, maybe some cinnamon and cloves, all on a very mild whiskey base. It's kind of surprising that it's a full 70 proof — but served on the rocks it certainly helps out with ailments of the throat (guilty!).
- drinkhacker.com