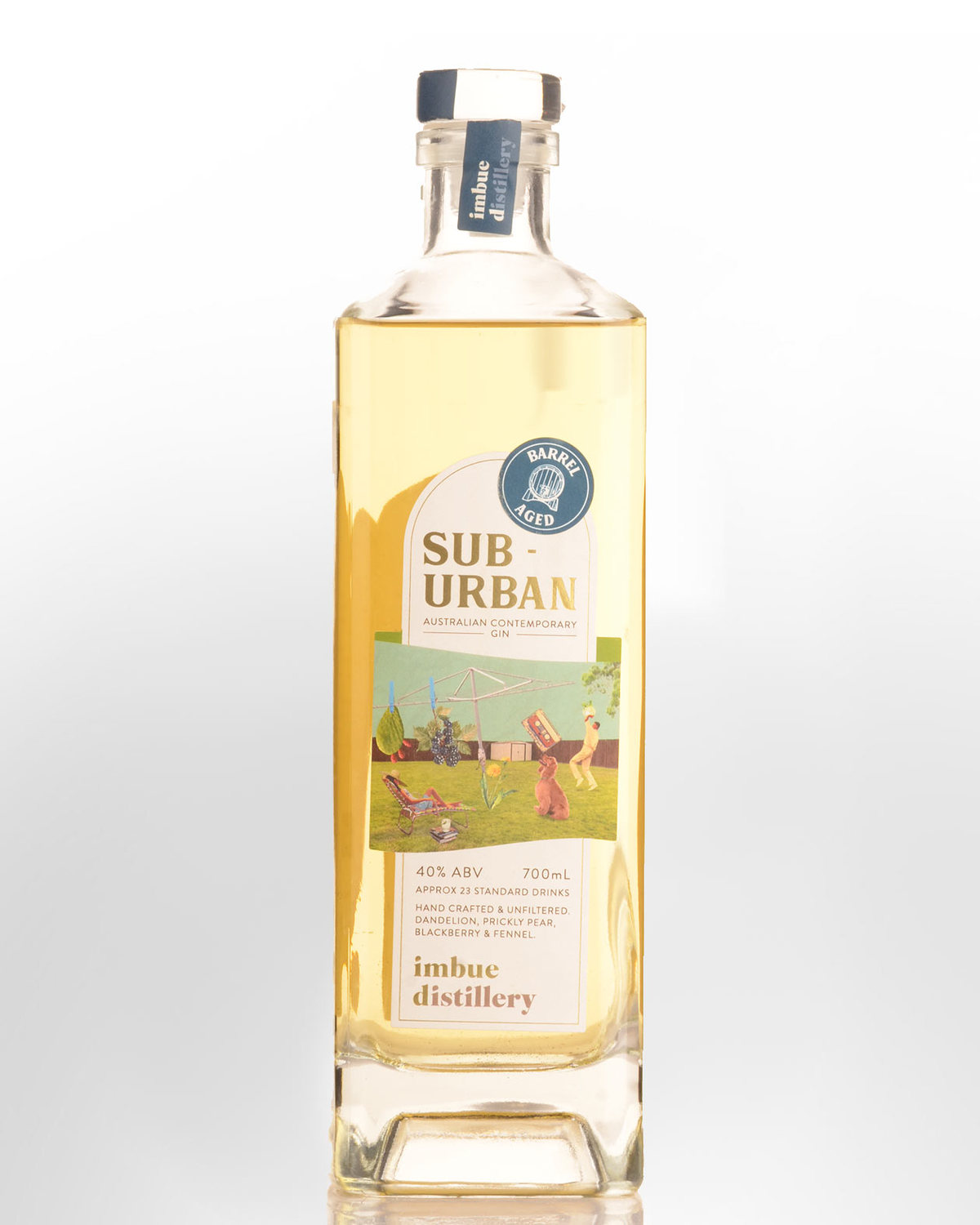 Imbue Distillery Suburban Barrel Aged Gin (700ml)
Melbourne, Victoria,
AUSTRALIA
Tasting note: [Batch 3] Matured in a Sherry barrel. Brilliant gold. Similar to the standard gin, only softer and more sedate on the nose, accenting lemon cheese cake, pine buds and a touch of menthol. The barrel character adds a delicate sweetness to the flavours of lemon cough lozenge and muted juniper. While the spices are toned down, it retains nice vibrancy and length. 40% Alc./Vol.