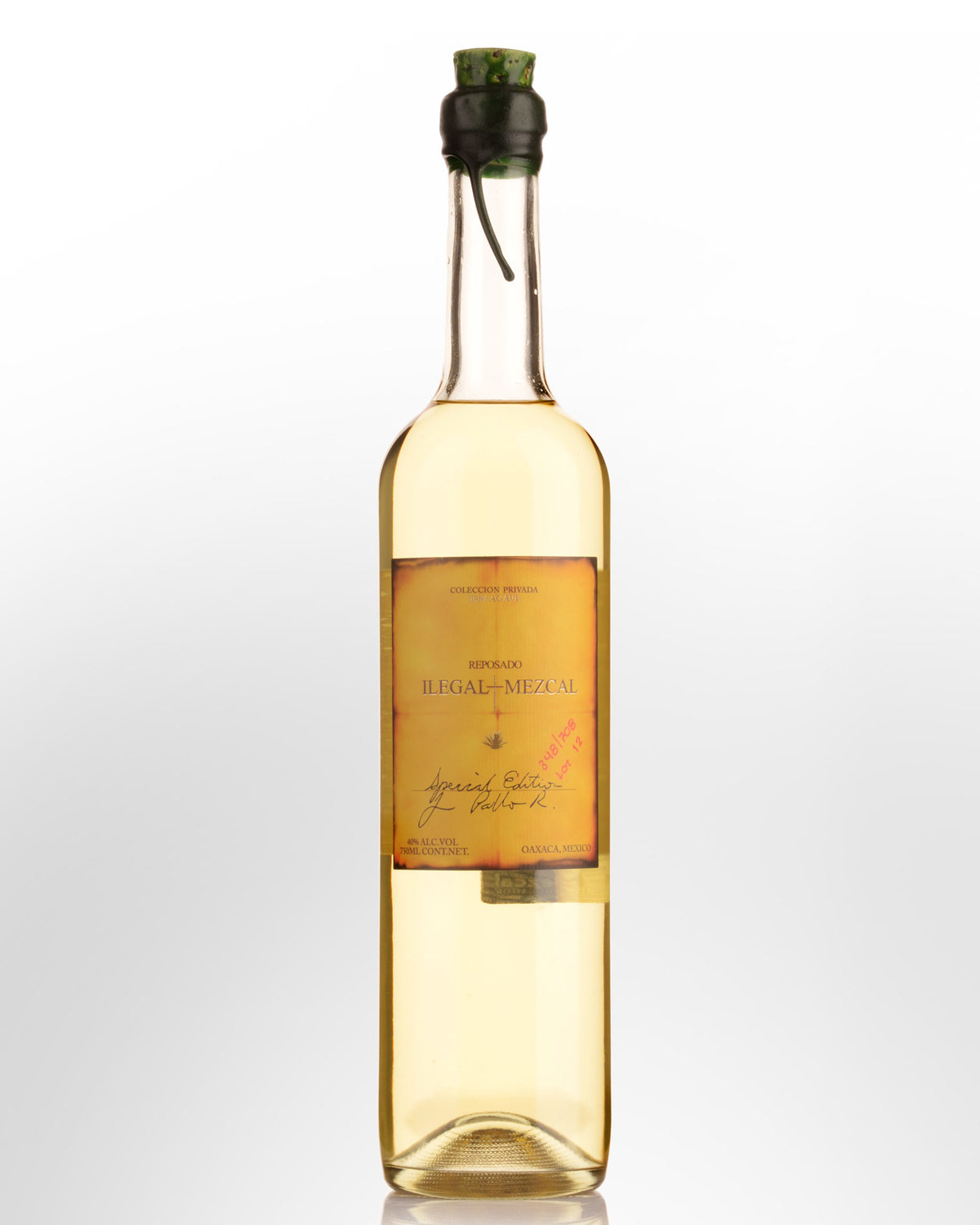 Ilegal 100% Agave Reposado Mezcal (700ml)
Named by bar proprietor, John Rexer, in reference to his efforts at smuggling the product to his Bohemian Tequila / Mezcal Bar, Cafe No Se, in Antigua, Guatemala (he was unable to import his product into the United States using the illegal name "Ilegal"). These mezcals are produced in a traditional manner using Agave Espadin, baked in a conical earth pit, using both mesquite and eucalyptus wood. The cooked Agave is then crushed by a millstone and fermented. Double distillation takes place in small, alembic copper stills. The Reposado has been rested approximately four months in medium char American oak barrels. Very Limited Stocks.
Tasting note: Bright gold colour. Initial scents offer vinyl and solvent based super glue. Warming the glass reveals wet tobacco and spicy green apple notes. A very curious mix. The soft, waxy entry repeats the aromas with some smoky incense and candle wax end notes. Pure, soft, warming spirit. Finishes a little short with a roast herb, sweet tobacco and butter menthol aftertaste. Fascinating. 40% Alc./Vol.
 Click here to learn more about Tequila & Mezcal