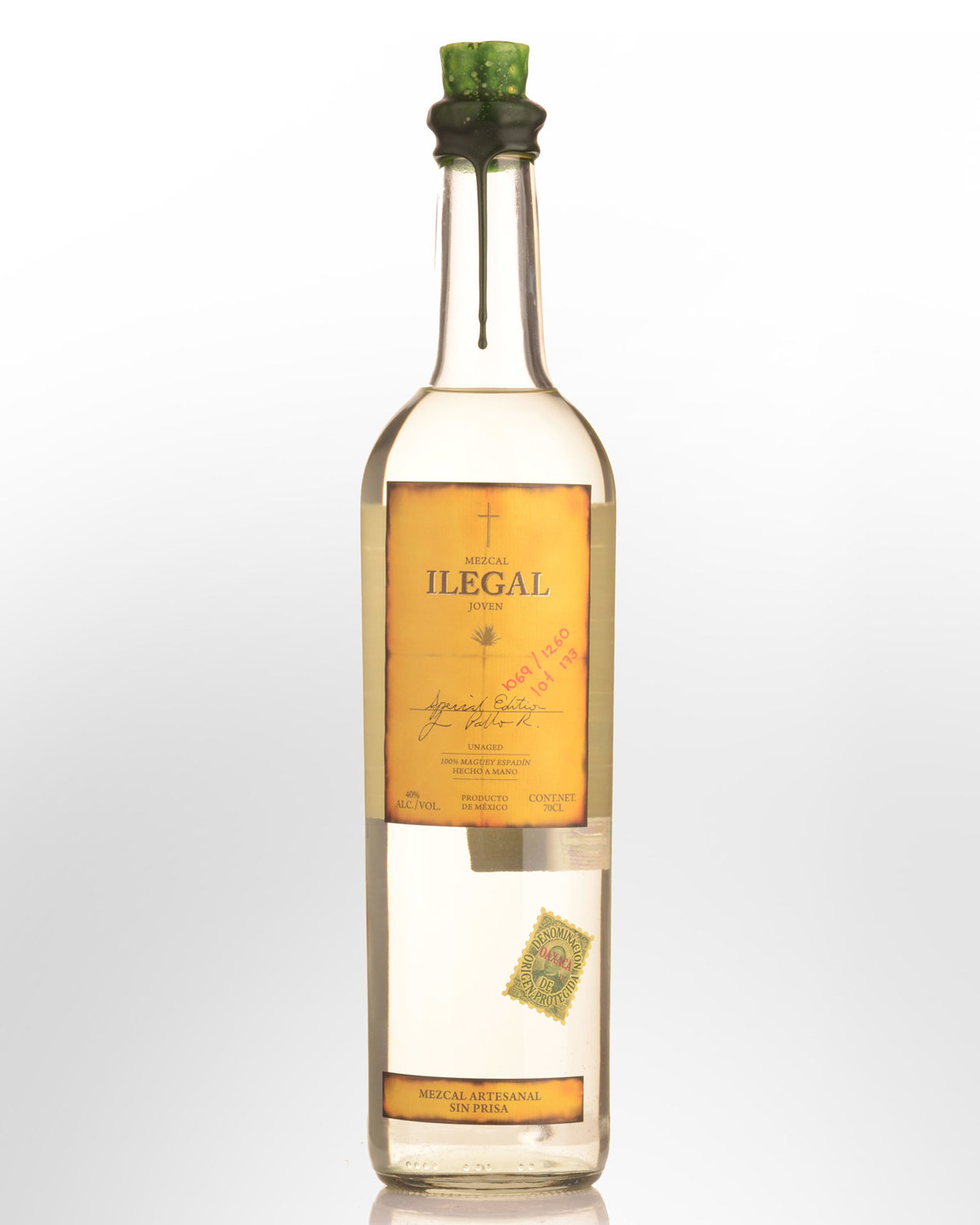 Ilegal 100% Agave Joven Mezcal (700ml)
Named by bar proprietor, John Rexer, in reference to his efforts at smuggling the product to his Bohemian Tequila / Mezcal Bar, Cafe No Se, in Antigua, Guatemala (he was unable to import his product into the United States using the illegal name "Ilegal"). These mezcals are produced in a traditional manner using Agave Espadin, baked in a conical earth pit, using both mesquite and eucalyptus wood. The cooked Agave is then crushed by a millstone and fermented. Double distillation takes place in small, alembic copper stills. Some sediment may be apparent as a result of the handcrafted production process.
Tasting note: [LOT 02 Tasted] Clear, silvery appearance with some light sediment floating in the glass. Sweet, herbal, potpourri-like scents follow with smoldering green wood and hints of vinyl. Semi sweet flavours of brine, eucalyptus leaf and lavender in an oily, silky Mezcal; Ends dry with a delicate green peppercorn fade. 40% Alc./Vol.