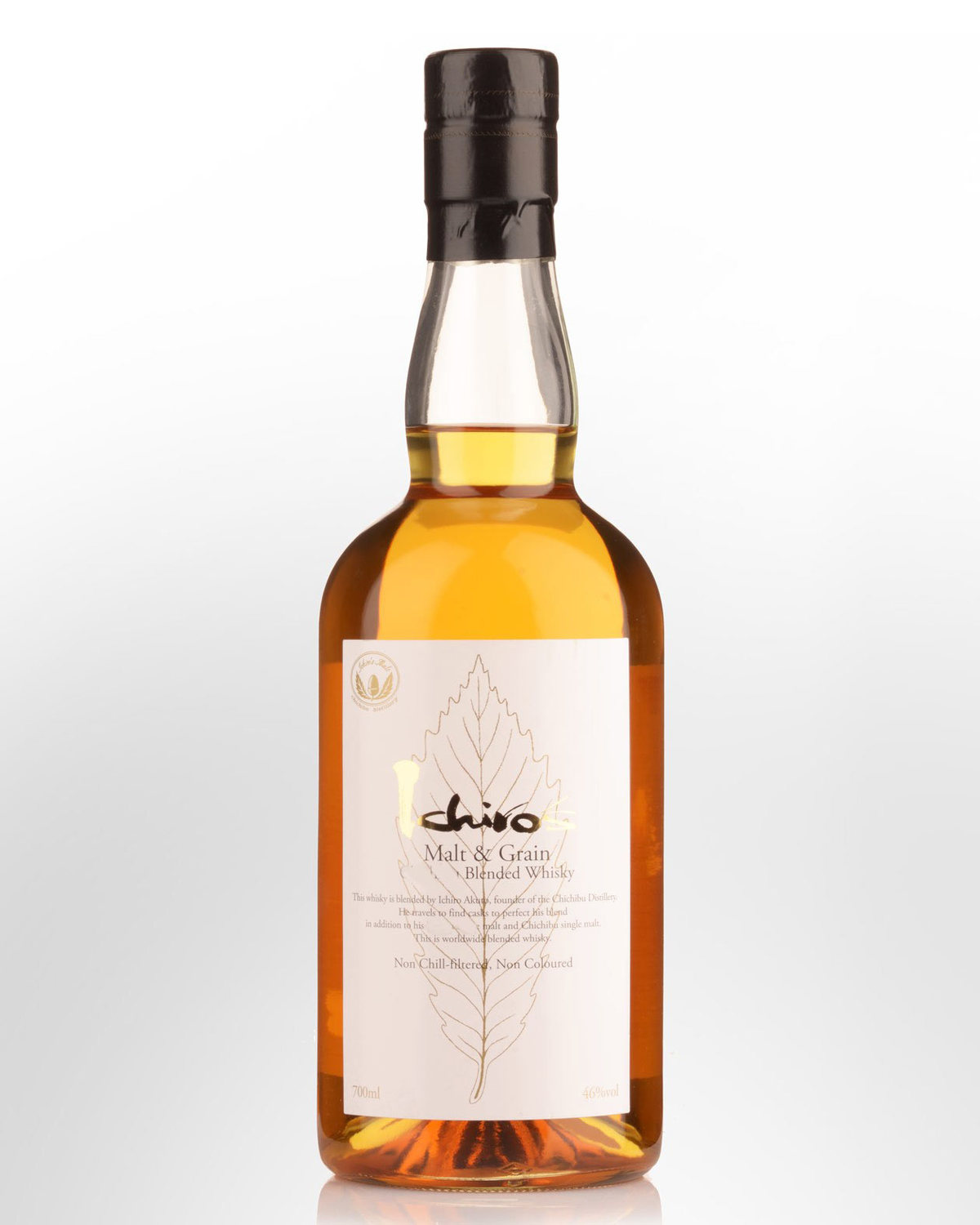 Ichiros Malt & Grain Blended Japanese Whisky (700ml)
JAPAN
Created by Ichiro Akuto at his Chichibu Distillery (est. 2004) using both local and imported whiskies, Ichiro's intention here is to offer a quality Japanese experience that's also affordable. His own malt forms the base, combined with 4-8 year old whiskies from Scotland, Ireland, Canada and the US. The composition is vatted in two 5000-litre wooden barrels built by renowned French cooper, Taransaud. Non chill filtration and a decent ABV contribute added depth and mouthfeel resulting in a quintessential example of Japanese blending skill that's also food-friendly.
Tasting note: [15ml sample] Pale straw / gold colour with a faint green blush. Moderate aromas of toasty cereals, raisin toast with hints of fruits, wafer biscuit and cream. Soft warm entry. Mid palate bursts with tingly spices, fruit and cereals with nuances of smokiness. Finishes clean, juicy and tangy. 46% Alc./Vol. Non chill filtered with no colouring added.
Other reviews...
Delicate aromas of chamomile, marigolds, gardenias, peaches, apples, and vanilla undergirded by biscuity cereal notes transition seamlessly to an elegant palate of vanilla, green apples, malted milk balls, and fresh herbs. The finish has gentle spice that fades into warm chocolate with continuing creamy grain. A blend of Japanese and other whiskies that responds well to water.
87 points
- whiskyadvocate.com, reviewed by: Susannah Skiver Barton (Fall 2017)