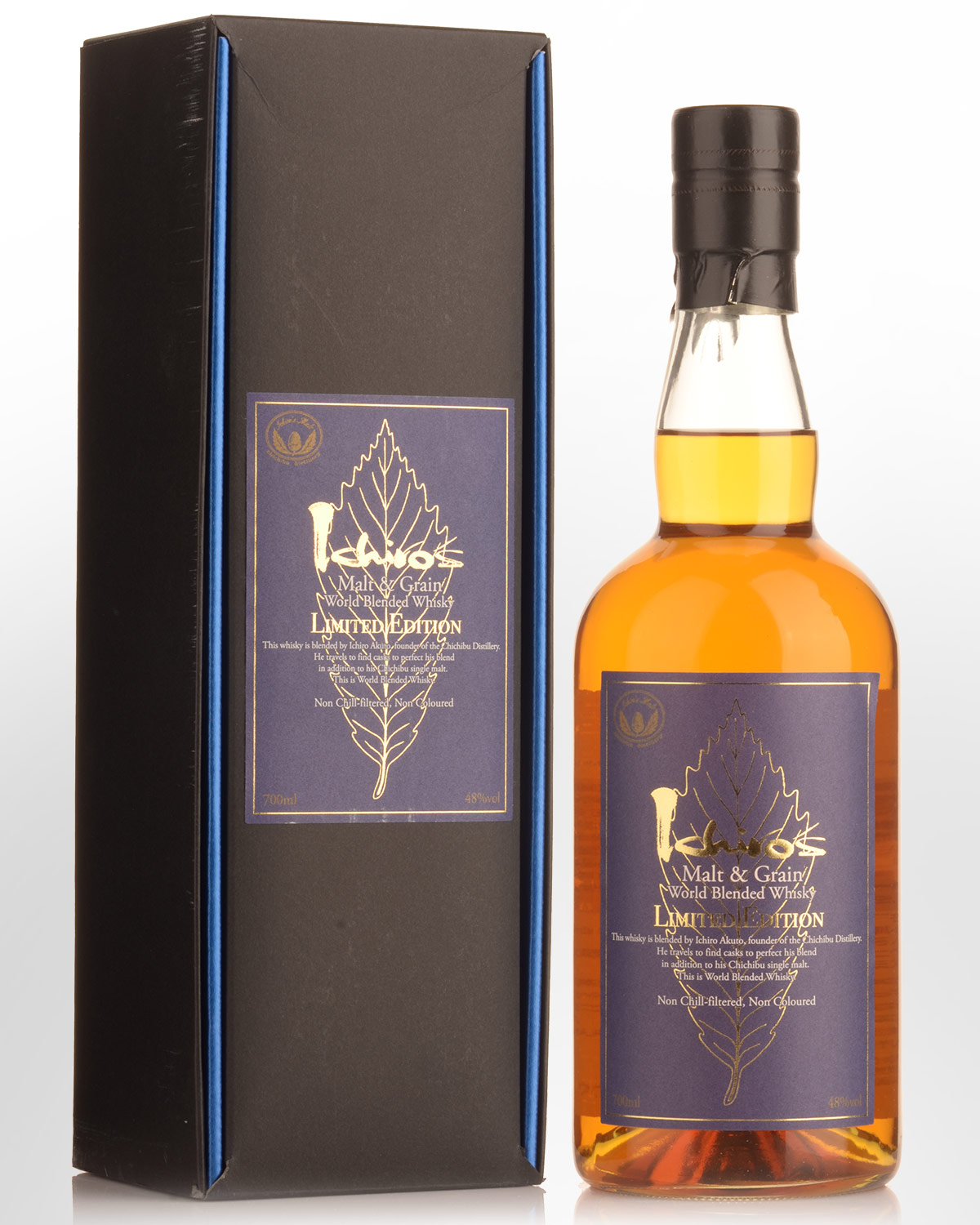 Ichiros Malt & Grain Limited Edition World Blended Whisky (700ml)
JAPAN
Note: Box has come from a private collection and as such has some minor scuffing/scratches/handling marks. Actual product pictured.
Ichiro Akuto's 'Limited Edition' world blend weighs in at a slightly higher ABV than the standard issue white label 'Malt & Grain'. Also made using local and imported whiskies, non chill filtration and a decent ABV contribute added depth and mouthfeel resulting in a quintessential example of Japanese blending skill that's also food-friendly. 48% Alc./Vol.
Notes from the producers... Nose: Apple pie, sweet corn, white pepper, honey, vanilla, toffee, sawdust. Palate: Baking spices, apple danish, salt, sweetened lemons, fresh ginger, white pepper, banana, sawdust, raisins. Finish: Banana, apple danish, white pepper, sawdust.