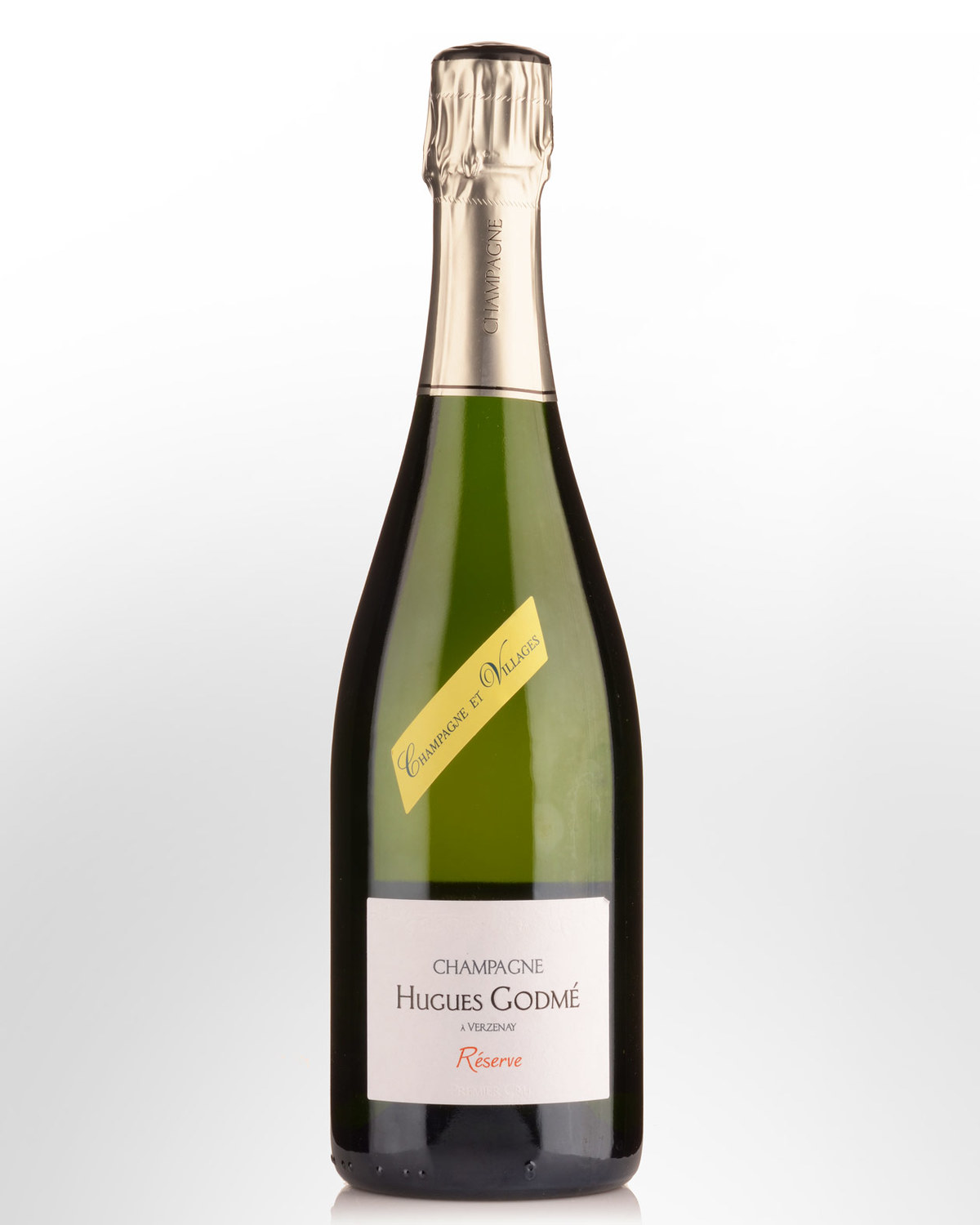 96
Hugues Godme Reserve Champagne Premier Cru
Cellar:
Drink now - 5 Years (2017-2022)
Over the course of a year we're fortunate to taste numerous Champagnes from both large houses and small grower producers, and they're often very good. And yet every so often a producer presents a collection of wines that not only get our attention, they command it, and it's hard not to get excited by them. The wines of Hugues Godmé have appeared in Australia before while under the Godme Pere et Fils label, but following recent disagreements over wine making philosophy with his sister, Hugues is going it alone and the results to date are exceptional.
Based in the grand cru village of Verzenay, Hugues Godmé now tends 40 plots of vines totalling 7.6 hectares in Verzenay and Verzy (grand cru), and Villers Marmery and Villedommange (premier cru). Wine making ticks all the boxes of the new wave of Champagne producers, being certified biodynamic (since 2014), using only native yeasts, no fining or filtration, vinification in wood and ageing on lees, parcel selections, low sulfur, and low dosage levels.
With all the extra care and attention that comes with being organic and biodynamic, the resultant wines are extremely well defined examples that express a unique sense of place. Each wine is intense in flavour, but they're best described as being tightly coiled rather than austere, and will age very well. The non-vintage wines also have a remarkable depth and complexity owing to the unusually high percentage of reserve wines in the blend, often between 40-70%, including up to six vintages in the final wine.
Why buy the Non Vintage Cuvees of the big Champagne houses when you can drink this Superb Grower Champagne for the same price.
The Reserve is a blend of 60% Chardonnay, 30% Pinot Meunier and 10% Pinot Noir. A creamy white mousse evaporates into a pale straw gold tinged base colour that has a very fine bead showing excellent persistence. Rich, bready yeast lees aromatics tinged with a hint of dried honey rise from the glass followed by oily toast like characters and faint hints of dried nuts. Rich and full with a creamy like texture, the mouth is filled with baked bread, oily toast like characters, citrus and yeast lees with an assortment of dried nuts on the long dry finish. Excellent fresh acidity with a lengthy aftertaste of baked bread, oily toast like characters, yeast lees, citrus and dried nuts. A fuller style with outstanding richness and complexity.
Drink over the next 4-5 years.
Alc. 12%