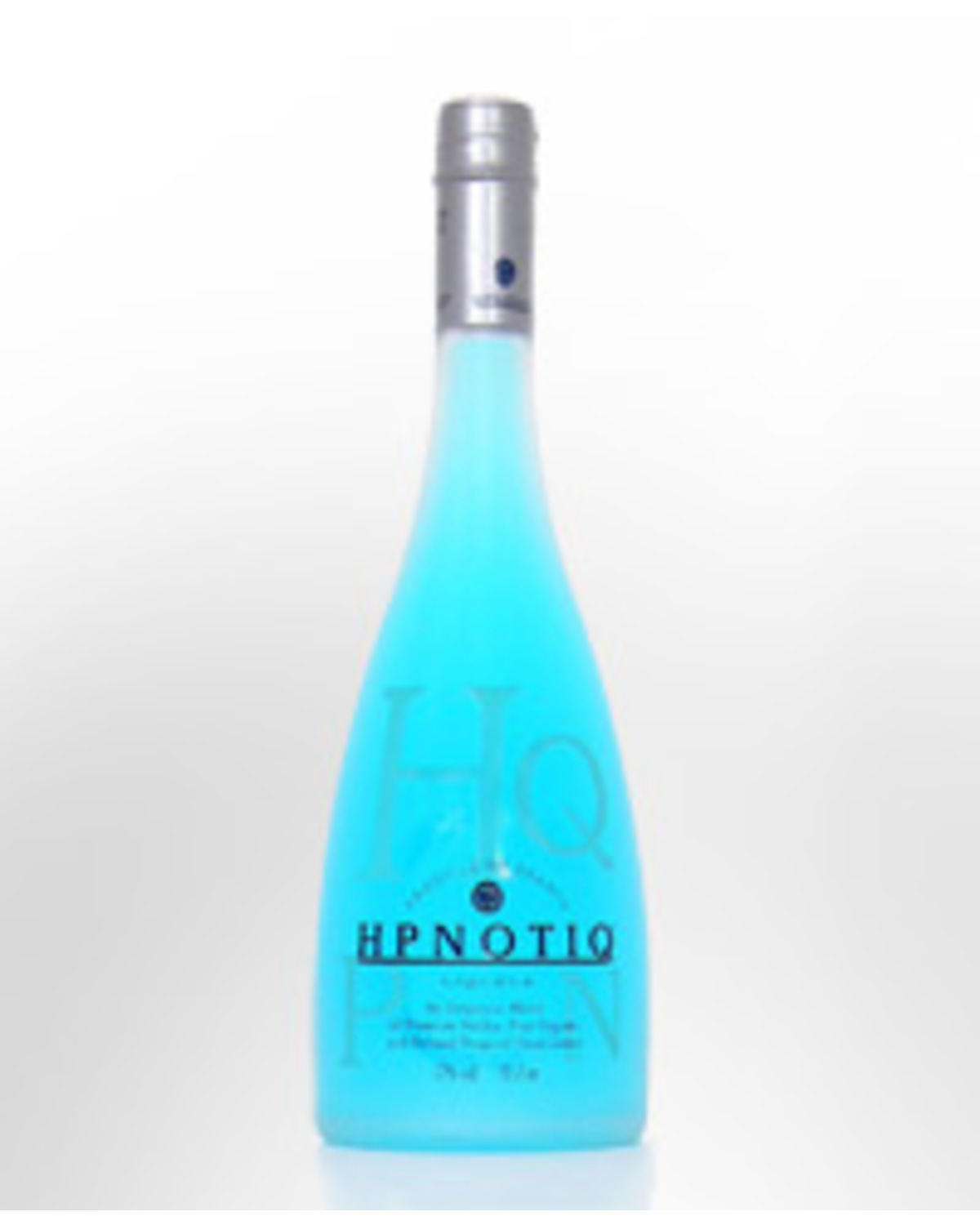 Hpnotiq Liqueur (750ml)
Hpnotiq combines the most exceptional characteristics of Pure Cognac, Premium Vodka, and natural Tropical fruit juices to create a level of quality and taste that is refined and elegant. Mixing Cognac fruits is a well-known tradition, to consumers of Cognac in Cognac France. Decades ago the French people, aware of the versatility of their favorite spirit, used to mix it with fruit juices and the tradition goes on in the Cognac region: if you happen to travel there and stop at the elegant properties to visit the vineyard owners, you may be invited to join them for a drink made with good quality Cognac and orange or exotic fruit juices.
The recipe for HPNOTIQ has been a family secret handed down from generation to generation. Over the years one idea has remained intact; only the finest ingredients may be used when making HPNOTIQ. After a lengthy maceration, the fruits reach the climax of their aromatic flavor potential. The tropical nectars are then carefully proportioned and blended with each other. The result is an exquisite tropical fruit juice blend. Once the brilliant blue hue of Hpnotiq is achieved, the exquisite fruit juice is then placed carefully in stainless steel, temperature controlled tanks to await their marriage to Cognac.
A classic cognac can only be perfectly balanced by a true expert. The French cellar masters decided that only the highest quality cognac would be used to insure that the superb taste and fragrance of this rich and noble eau-de-vie retain their enticing characteristics when fused with other flavors. The five prestigious areas of Cognac are Petite Champagne, Grand Champagne, Borderies, Fins Bois and Fins Ordinaire. Since an array of fruit juices were to be used, it was imperative to select the perfect balance of cognac from each region to complement the HPNOTIQ experience. Beginning with Petite champagne for its elegance. A measure of Fins bois was added for delicacy. Finally, a portion of Borferies was combined for exceptional floral bouquet. In order to obtain the most appealing aromas, our distinctive blend is distilled very slowly in small pot stills. Finally, the Cognac is reduced from cask strength down to 34 proof (17% alcohol by volume), the optimal strength for enjoying HPNOTIQ. This process is gradual and precise so as to retain the cognac's velvety smoothness qualities.
Now for the vodka. Ultimately, the quality of vodka is based upon its ingredients and distillation method. We begin by selecting the finest grains and the purest spring water from France. Under the watchful eye of the cellar-master, the spirit is hand crafted in small batches. To eliminate impurities, our vodka is carefully triple distilled in a traditional copper pot still. Finally the process ends with slow charcoal filtration for maximum smoothness. The result is pure, cool, pristine vodka. The component parts of HPNOTIQ make it an innovative and inspirational blend unparalleled in today's liqueur market. Let HPNOTIQ awaken all of your sleeping passions!
Tasting note: Tropical fruit, citrusy and mango-like aromas. Light, acidic and very tart at palate entry; the midpalate is refreshing, intensely juicy and almost sour. Aftertaste leans heavily on the tartness. Rating: 85-89
- tasting note sourced from www.wineenthusiast.comsize>
 Click here to learn more about Liqueurs.

 Click here for Classic Cocktails.