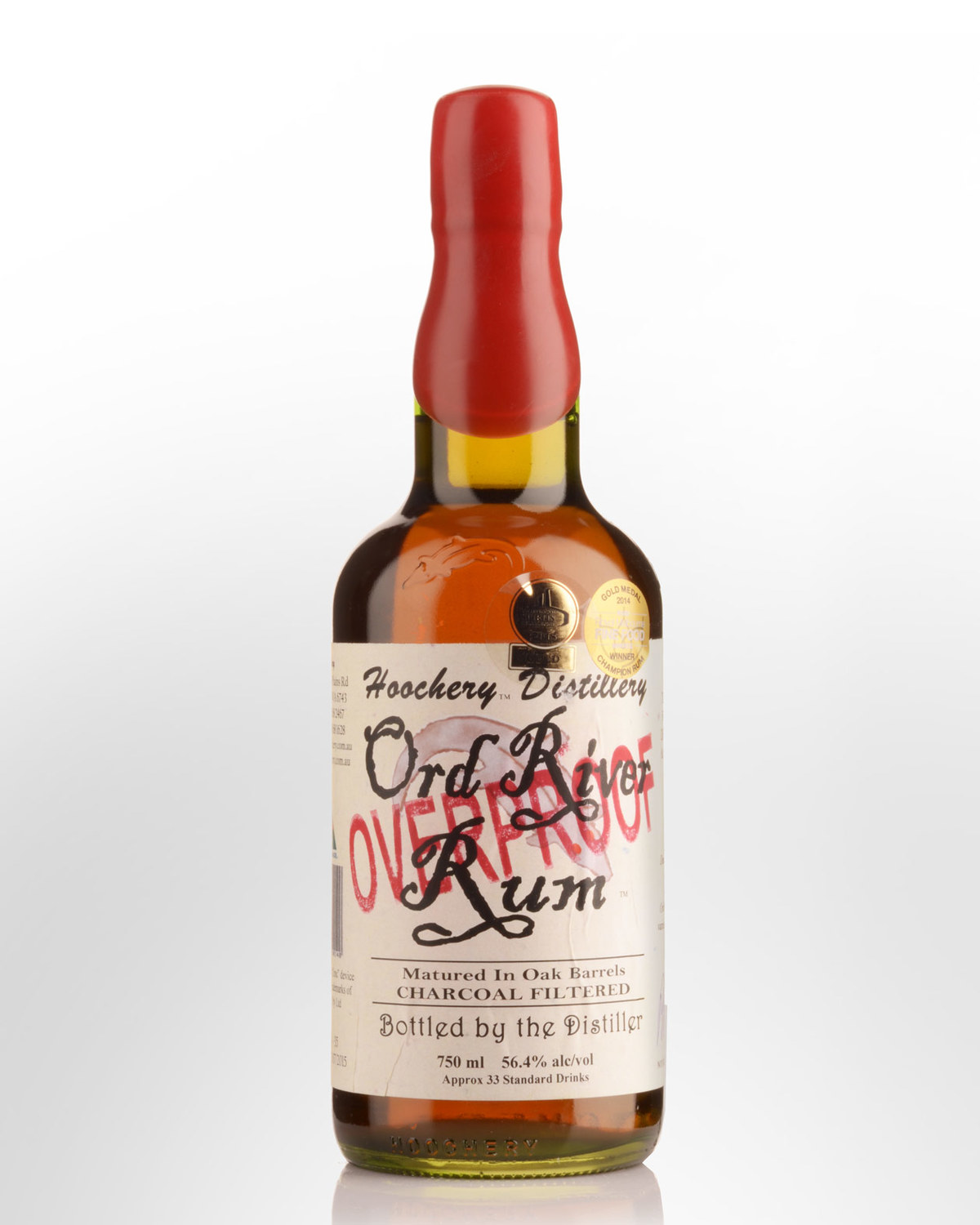 Hoochery Distillery Ord River Overproof Rum (750ml)
Kununurra, Western Australia,
AUSTRALIA
Owner, developer and farmer Spike Dessert fell in love with the Kimberley when he saw it in 1972. In 1995 with the onset of Sugar Cane being grown in the Ord River Valley, he saw a way to diversify his dream and created the Hoochery - the oldest continuously operating distillery in Western Australia. Now if you are wondering about the name Hoochery, the name was trademarked by Spike from the word Hooch which goes back to the Hutanuwu (later modified to Hoochinoo) Indian tribe of Alaska who made alcoholic liquor - this is until it became the more popular name for the illegal activity of bootlegging!
Built on his farm just outside of Kununurra in the heart of the beautiful Ord River Valley is a small pot distillery, which has the capacity to produce over 50,000 bottles of Rum a year. The Ord River Rum is made from local sugar cane, wet season rainwater and yeast that is all vat fermented, pot distilled, charcoal filtered, aged in oak barrels and hand bottled. The distillery is 100% Australian owned and operated.
Tasting note:
[VAT 29 Bottled 16.10.2013]
Polished copper brass colour. Offers up powerful scents of dilute golden syrup, liquorice bullets, raw sugar and vanilla. A silky entry leads into a concentrated, initially dry then bitter sweet and mildly prickly profile that includes fruit and nut dark chocolate, charry oak and liquorice bullets followed by sweeter golden syrup and brown sugar flavours to close. Good persistence and well balanced given the high ABV. The Hoochery project continues to evolve.
56.4%Alc./Vol.
First tasted 12.05.2008:
Deep gold / brassy colour. Offers powerful, sweet scents of pine cone, golden syrup and brown sugar. Exceptionally concentrated, medium dry molasses flavours at first, becoming drier still at mid palate as oak and slightly bitter burnt sugar notes kick in. Overall, an intensely spicy, mildly prickly, slightly hot rum that's still finding its balance (or perhaps the proprietors just like it this way). Lengthy molasses / golden syrup aftertaste. Better than Bundy.
88 points
56.4% Alc./Vol.
 Click here to learn more about Rum