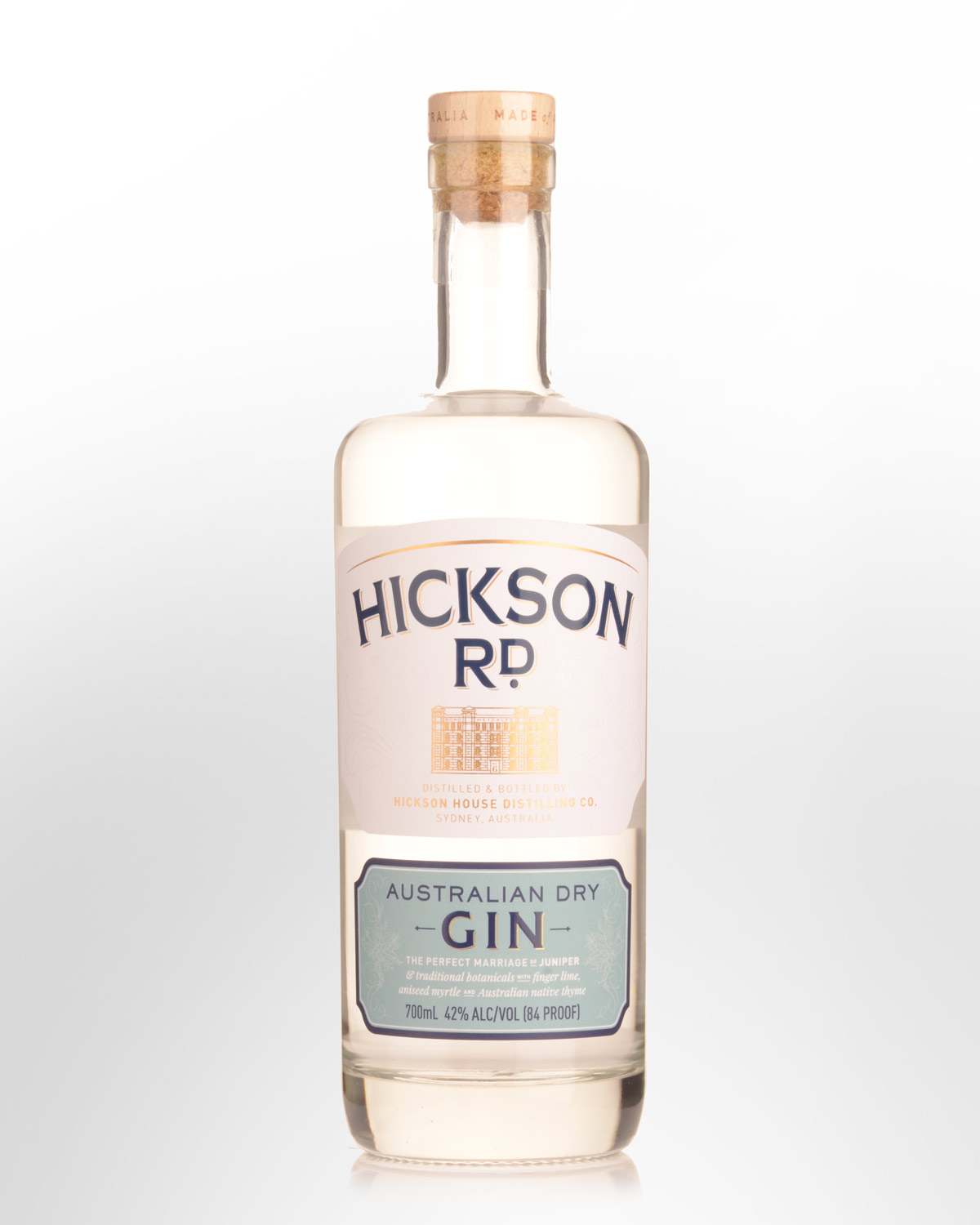 Hickson Rd. Australian Dry Gin (700ml)
Sydney, New South Wales,
AUSTRALIA
Mikey Enright and Julian Train know a thing or two about gin. They're the founders of the award-winning Barrelhouse Group – the team behind 'The Duke of Clarence' and 'The Barber Shop', the latter announced as The World's Best Gin Bar by the UK's prestigious Gin Magazine in 2020. They're also the creative force behind this new Sydney start-up. Situated at 6 Hickson Road, The Rocks, in the heritage-listed Metcalfe Bond Stores, they're joined by Head Distiller, Tim Stones, ex-Manly Spirits and Global Brand Ambassador for Beefeater Gin, where he learnt his craft under Master Distiller, Desmond Payne. There are three gins currently on offer under the Hickson Road label. The 'Australian Dry' comes packed full of the usual suspects - juniper, orange peel, coriander and liquorice root along with a good dose of Australian native thyme, myrtle and finger lime. The latter comes through strongly on the nose, backed up by more traditional gin notes, though overall the aromas remain on the fresh, fruity side. At 42%, this is a light-to-medium bodied style with dried lime peel, lime confectionary, native potpourri and a subtle saline note through the zesty finish. It fades dry and minerally with faint citrus in tow. Recommended for lively Martinis.
Notes from the producers... AROMA Juniper-forward followed by sherbet-like citrus and herbal notes. FLAVOUR Round and complex, juicy citrus with herbal aniseed leading into a lingering earthy finish. FINISH Vibrant palate coating viscosity. Bright, citrusy, savoury and moreish.