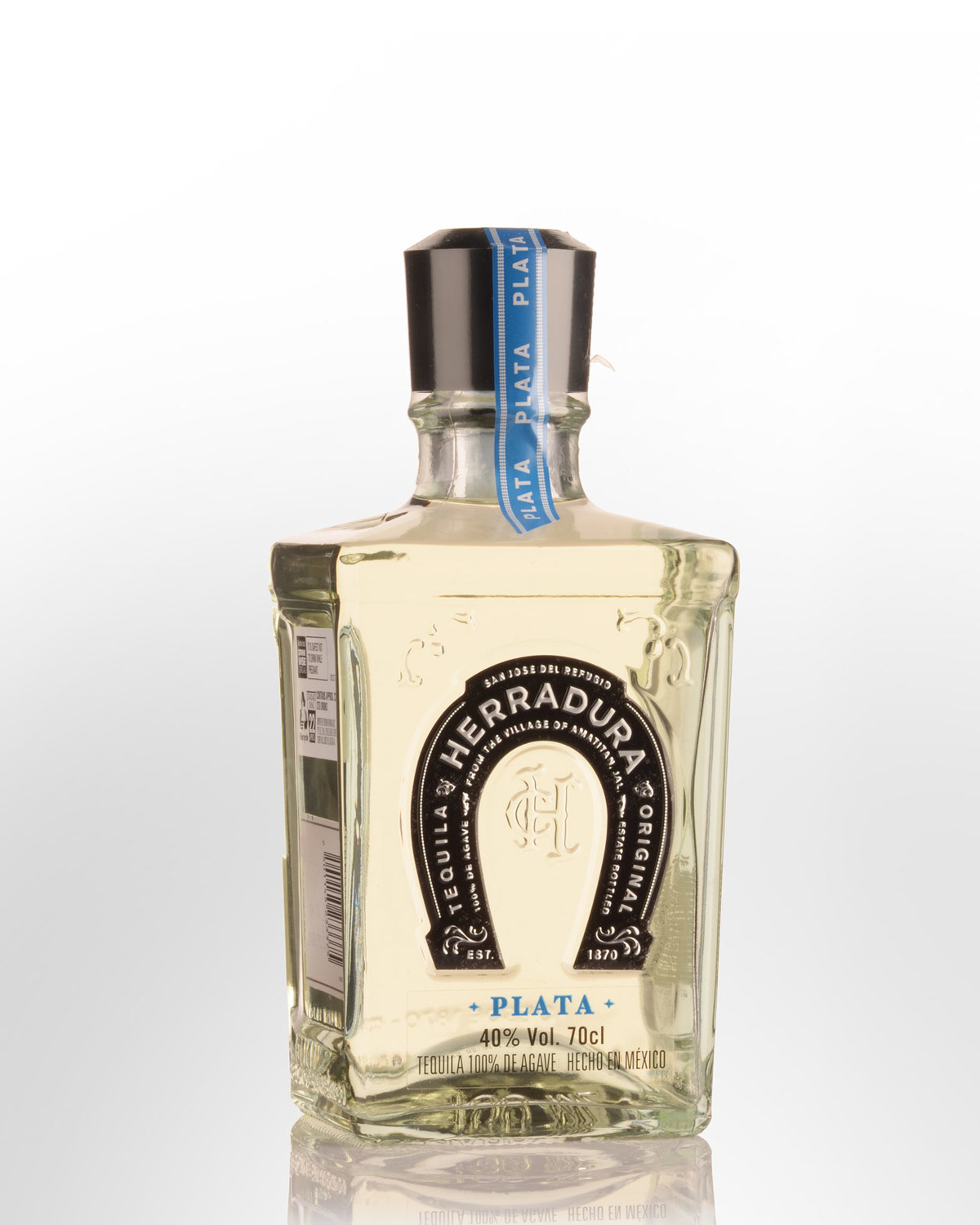 Herradura Silver Blanco Suave 100% de Agave Tequila (700ml)
The Herradura collection of tequila's are amongst the world's finest. Their Silver tequila is aged in white oak barrels for less than 59 days with the average being 45 days resulting in a lightly coloured, full bodied blanco style.
Tasting note: The bouquet is marvelously animated with vibrant herbal and earthy aromas of dill, green pepper, mace, hemp and tilled earth. Entry is intensely herbal and earthy, and keenly peppery; at midpalate the acidity fuels the flavor push of brine, dill, soil, textile and light spice. Concludes as peppery and forceful as it began. A world-class spirit.
Rating: 96-100 points. - www.wineenthusiast.com

 Click here to read more about Tequila.