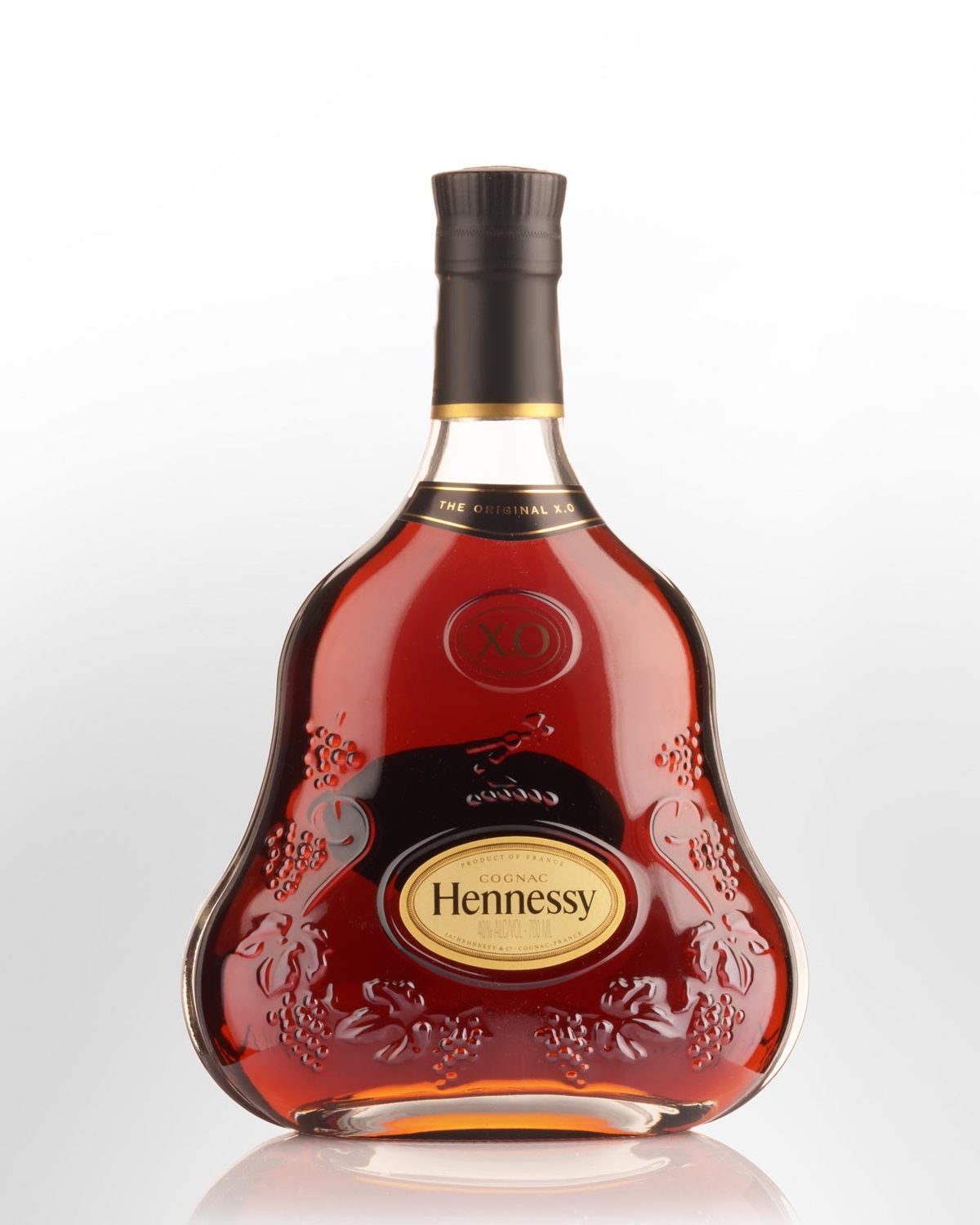 Hennessy XO Cognac (700ml)
Almost beyond all other spirits, cognac requires ageing. Only in this way can its delicate properties be fully realised and its grapey rawness mellowed. The culmination of time and quality can reap ethereal results. Originally created in 1870 by Maurice Hennessy using very old eaux de vie, X.O was reserved exclusively for his family and friends. X.O is blended from more than 100 eaux de vie (some of which have been ageing in the Hennessy warehouses since the early part of this century) specially selected from the four premier growing areas.
Traditionally X.O has been enjoyed following a meal, however more and more people are discovering the simple pleasures of X.O "On the Rocks".
Deep amber in colour indicative of its age, this is a very developed style that has a lovely soft, round mouthfeel and fantastic complexity. The nose displays spicy aromas of oak and leather with the sweeter essences of flowers and ripe fruit. Pepper and rancio testify to the long ageing. The finish is again, complex and long-lasting. 40% alc./vol.
Other reviews… The eaux-de-vie range in age from 10 to 70 years. Deep amber/chestnut brown hue. Nose is opulent, elegant and emits mature aromas of cheese-like rancio, black tea leaves, raisins and oak. In the mouth, this XO displays melded tastes of astringent oaky tannins, ripe grapes and toffee. Aftertaste offers parting sweet tastes of dark caramel and honey. 85-89 points
- wineenthusiast.com