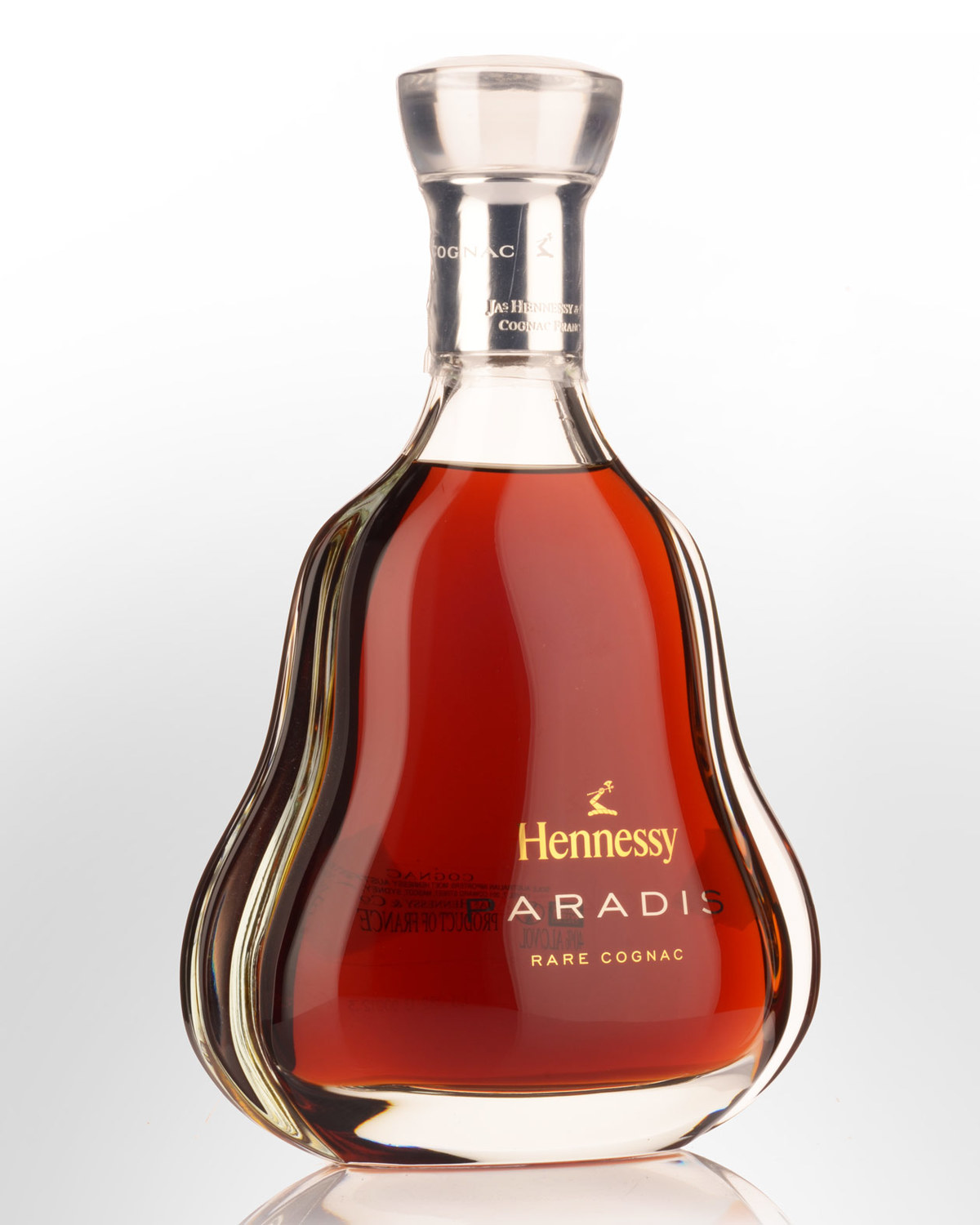 Hennessy Paradis Rare Cognac (700ml)
Note: Bottle comes complete with original boxes.

In 1774, Richard Hennessy set up a small warehouse on the right bank of the River Charente to house his rarest eaux de vie, now known as the 'founder's warehouse.' Since then, eight generations of the Hennessy family have built up what is now the finest collection of old eaux de vie in the world. It is from these that Hennessy has been able to create Paradis Extra. Paradis Extra is the fruit of successive marriages between hundreds of different eaux de vie, nurtured to maturity by successive generations of the same family of cellar masters.
This Cognac is a veritable fireworks display of spices and peppery notes, softened by the fragrant scent of flowers. Finesse and elegance are the major characteristics. Perfectly harmonious in the mouth, Paradis Extra reveals itself to be smooth, full-bodied and long lasting on the palate. Its force and finesse, plus the delicate flavour of rancio, give it a perfect balance.Exceptional cognacs such as Paradis Extra should be enjoyed using tall, thin glasses that narrow slightly towards the top. Such glasses retain the aroma and transmit easily the warmth of the hands to the spirit.
Tasting note: The sweet seducer! Colour: Dark walnut with a distinct, deep reddish tinge. Nose: Wood and marshmallows vie for attention with gingerbread and Oolong tea aromas. Palate: Initially sweet, verbena-like aromas become heavy with chocolate, custard apple, slowly turning to mandarin peel, leathery, almost masterstock-like flavours finishing with sweet Pedro Ximenez notes; the finish is long, honeyed and dry, a majestic end to a great Cognac. Comment: The sweetness and balances totally seduces; this would have to be your 'last wish' Cognac. 40% Alc./Vol. - tasting note by Franz Scheurer, AGT Wine Magazine, Cognac Tasting 27th May 2005.
Other reviews… A sublime marriage of over 100 eaux-de-vie, some more than a century old. Amber/gold appearance. Textbook tete de cuvee Cognac bouquet of pine needles, clover honey, rancio, sweet oak and spiced apple. Offers elegant flavors of fatty rancio, soft cheese, wood smoke and bacon fat from entry through midpalate. Finishes more woody and resiny than fruity-ripe. Still a favorite after all these years. Gorgeous.
Rating: 90-95 - www.wineenthusiast.com