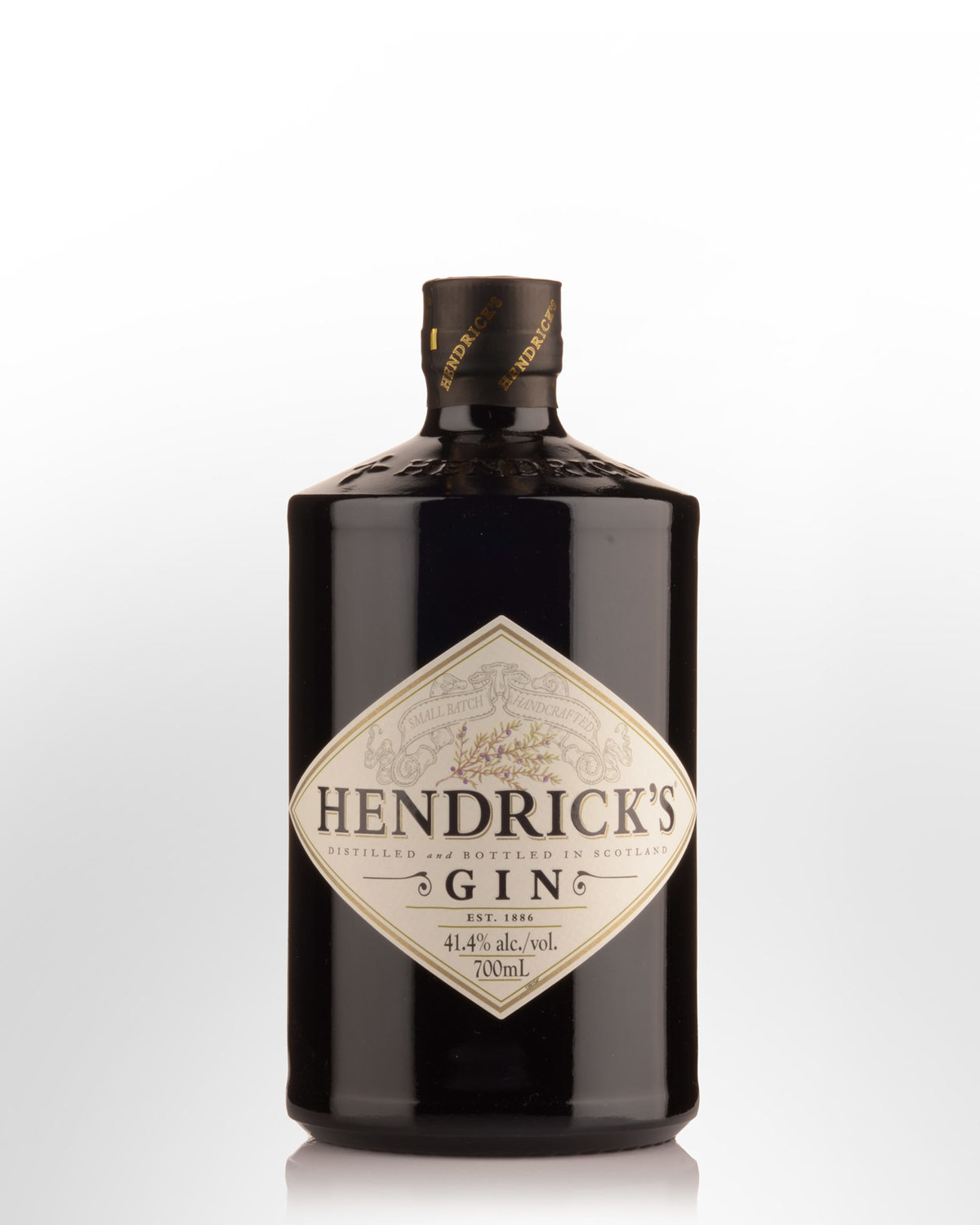 Hendrick's Gin (700ml)
Double Gold winner at the 2004 San Francisco International Spirits Competition of the Year, Hendrick's is an iconoclastically produced small batch gin distilled in Ayrshire, Scotland. Apart from traditional Gin ingredients such as juniper berries, coriander and citrus peel, the unusual distillation process combined with an oddly delicious set of infusions (including cucumbers and rose petals) yields a one-of-a-kind gin that is passionately loved by a tiny yet growing handful of individuals all over the world.
Tasting note:
Flawless bright silvery appearance. Impressive intensity in the opening sniff which is gently peppery, floral and with restrained juniper, dried flower petal and sweet earthy, herbaceous scents (dill?). Light entry leads into a mid-weight, creamy textured and seamlessly integrated amalgam of citrus peel / juniper / pepper; hints of dried flowers and cucumber towards the finish. The peppery flourish continues to climax until the fade adding late vibrancy and carrying the length.
41.4 Alc./Vol.
Other reviews...
The nose offers wave after wave of botanical and floral perfumes, with the end bouquet focused on cucumber and spring garden floral scents. The palate entry is moderately oily, semisweet and gently herbal; the midpalate stays spirity, vegetal and earthy. The aftertaste features juniper with a dry and minerally undertaste.
Rating: 85-89
- tasting note sourced from www.wineenthusiast.com
 Click here to learn more about Gin.