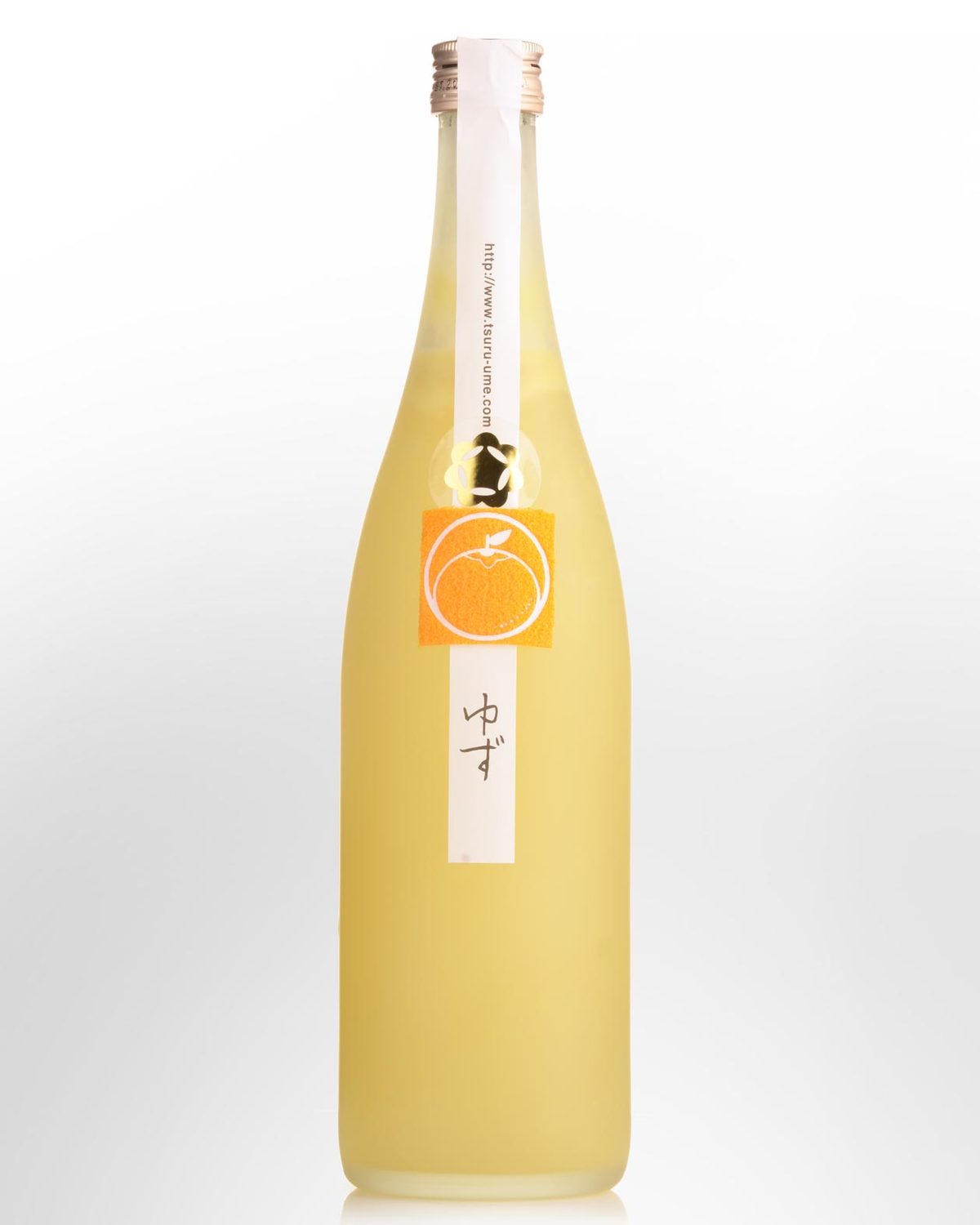 Heiwa Tsuru-Ume Yuzushu (720ml)
Yuzushu can be likened to a Japanese version of limoncello, substituting lemon for the local Yuzu fruit, and combining the juice with Sake. Heiwa produce their Yuzushu with a high 1:1 ratio of one year old Sake and Yuzu juice. The Yuzu fruit is sourced from Wakayama, and is juiced with the peel ensuring all the sweet, sour, and bitter flavours of the fruit are retained.
Tasting Note: While it's a touch cloudy in the glass, this still presents as an incredibly vibrant medium lemon colour. The aromatics are very lifted, with pure yuzu and citrus zest, along with faint hints of lime and herbal grassiness. On the palate the flavours are equally expressive and pure, only hinting at the quality sake base on the finish. Having such a high ratio of yuzu juice there was a risk this would be too sour, and while it's definitely salivating, the acidity is more than matched by the freshness and intensity of flavour. Length on the finish is also a stand out. 7.5% alc
Serving suggestion: Enjoy chilled and served on the rocks, or as a long drink with soda water. Incredibly refreshing on hot summer days. With such purity and intensity of flavour it's easy to see why so many bartenders have taken this on as a cocktail mixer as well, leading to drinks with slightly more savoury citrus tones. Can be stored in the fridge for at least 8-10 weeks once opened.