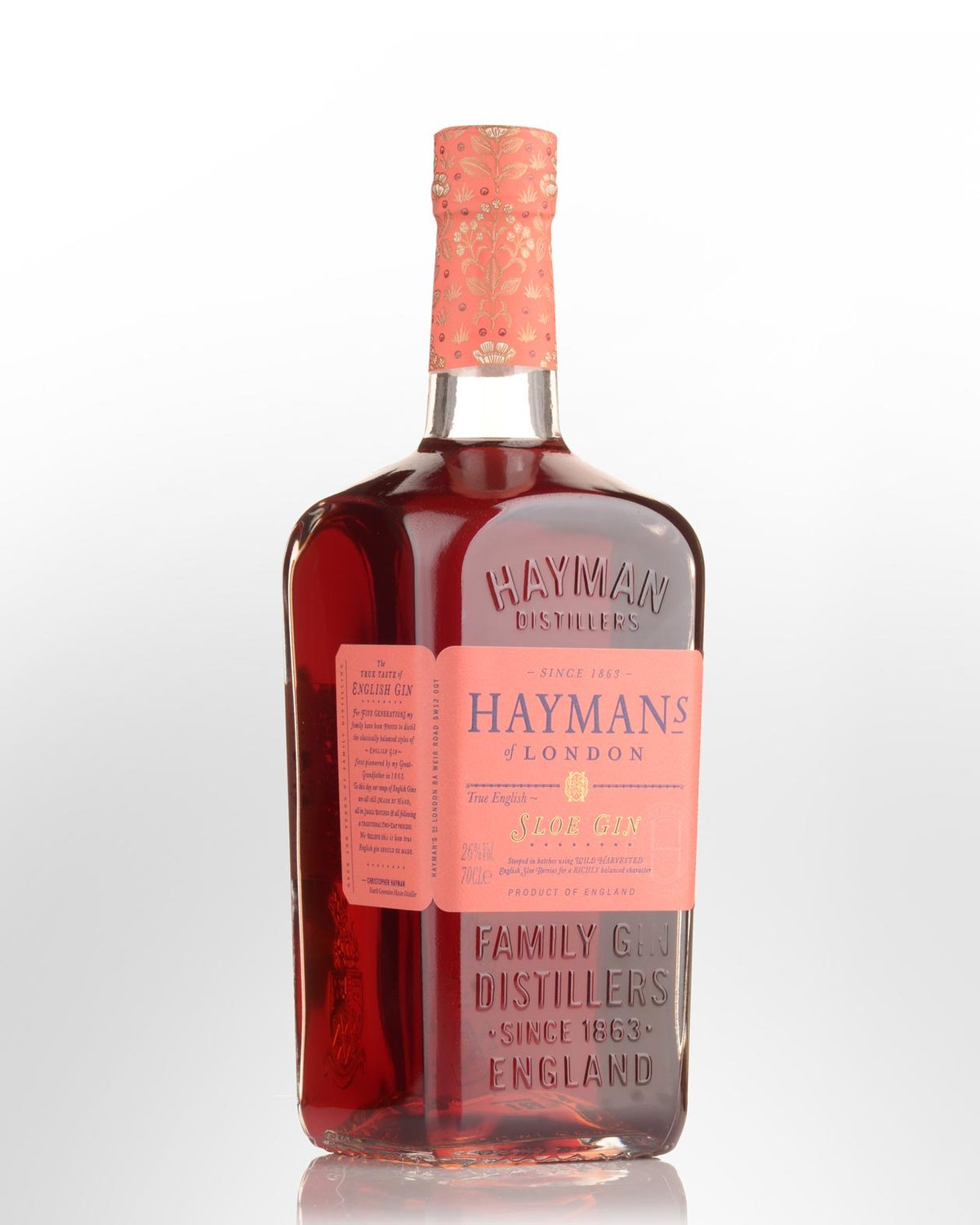 Haymans Sloe Gin (700ml)
Christopher and James Hayman are direct descendents of James Burrough, who founded Beefeater Gin in 1820.
James Hayman's aim has always been to represent the whole Gin family – not just the dry style of gin. He believes this is now covered with maybe one or two exceptions. The Hayman's portfolio includes London Dry Gin, Old Tom Gin, Fruit Gin, Wood Aged Gin and they're preparing to introduce a Navy gin soon (but not under the Hayman label).
The collection would not be complete without a traditional English Sloe gin made by infusing Sloe berries, a type of wild plum from the Blackthorn Tree. Hayman's is made from a long standing family recipe previously only available for private use. Sloe Berries are gently steeped for several months with Hayman's Gin before been blended with natural sugars for a deliciously bittersweet experience. 26% Alc./Vol.